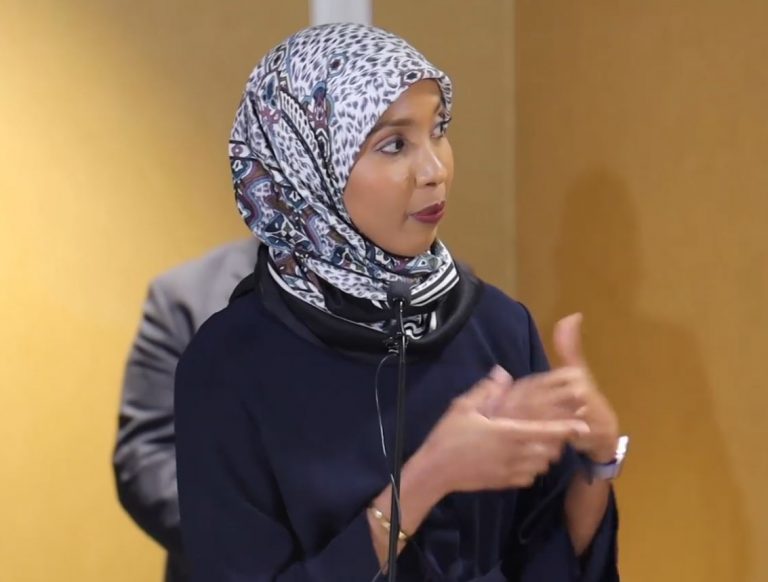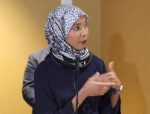 Hijabs made by Henna & Hijabs, a company owned by full time medical student Hilal Ibrahim are now available for sale at Methodist Hospital in St. Louis Park. The hijabs will only be available at Methodist for now but there is an expectation that they will be in the network of hospitals owned by the HealthPartners Park Nicollet system of which Methodist is part.
The product line was introduced during a launch that HealthPartners called historic.
"Today, our Gift Shoppe introduces a new product line of locally made H&H hijabs and by doing so, we take an important step in inclusivity that no other U.S. health care organization has taken before," said HealthPartners.
The 24-year old Ibrahim started volunteering at Methodist when she was 14 and noticed that a lot of the Muslim patients would wear white hospital blankets to cover their heads. When she transitioned from volunteer to the employee at the hospital, she realized how critical the need was, when a patient would for example vomit on their hijab and would need to remove it but did not have a replacement.
"Seeing a lot of Muslim women, their hijab was falling off during labor or they were rushed to a C-section and there was nothing available to them," said Ibrahim. "Sometimes when I was working in the ER I would see someone vomit on a hijab and need to remove it."
The hijabs by H & H are specially designed for hospital settings according to Ibrahim, describing them as "breathable" and "flexible."
"If you are a nurse in ICU, or surgery, or labor and delivery, you don't want a scarf that is slipping off constantly; likewise, if you are a patient, you want something that is comforting," she said.
The move by HealthPartners comes less than a year after the US Congress lifted its 181-year headwear ban after Rep. Ilhan Omar got elected to Congress. Omar wears a hijab and alongside Michigan Rep. Rashida Tlaib became the first two Muslim women elected to Congress on November 2018.

Born and raised in Kenya's coastal city of Mombasa, Tom is the Founder, Editor-in-Chief and Publisher of Mshale which has been reporting on the news and culture of African immigrants in the United States since 1995. He has a BA in Business from Metro State University and a Public Leadership Credential from Harvard's Kennedy School of Government. He was the original host of Talking Drum, the signature current affairs show on the African Broadcasting Network (ABN-America), which was available nationwide in the United States via the Dish Network satellite service. On the show, he interviewed Nobel laureates such as 2004 Nobel Peace prize winner, Professor Wangari Maathai, the first woman from Africa to win the peace prize and heads of states. Tom has served and chaired various boards including Global Minnesota (formerly Minnesota International Center), the sixth largest World Affairs Council in the United States. He has previously served as the first Black President of the Board of Directors at Books for Africa. He also serves on the boards of New Vision Foundation and the Minnesota Multicultural Media Consortium. He has previously served two terms on the board of the United Nations Association. An avid runner, he retired from running full marathons after turning 50 and now only focuses on training for half marathons.





(No Ratings Yet)


Loading...