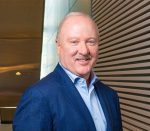 Comcast on Monday announced a breathtaking set of new initiatives to help its customers in response to the coronavirus crisis that has shut down most of the world including the United States. Schools and businesses have been shut down requiring workers to work from home and students to e-learn which has brought to light the broadband gap that exists in the country.
In a news release sent to Mshale, Comcast Cable Chief Executive Officer, Dave Watson said ""During this extraordinary time, it is vital that as many Americans as possible stay connected to the internet – for education, work, and personal health reasons."
Free internet for low income
The steps Comcast is taking are listed below but most important to Mshale readers might be the extraordinary step to make "Internet Essentials", the company's low-income internet offering that usually is offered for $9.95 per month free for 60 days. New customers who qualify for the program will now receive it free for 60 days upon signing. The company is also increasing the speed of Internet Essentials to 25 Mbps downstream and 3 Mbps upstream. That increase will go into effect for no additional fee and it will become the new base speed for the program going forward.
Existing Internet Essentials customer do not need to do anything to get the higher speed. New customers can sign up at www.internetessentials.com.
The following is the full set of initiatives that Comcast announced, we are providing them verbatim as sent to us as a public service :
Xfinity WiFi Free For Everyone: Xfinity WiFi hotspots across the country will be available to anyone who needs them for free – including non-Xfinity Internet subscribers. For a map of Xfinity WiFi hotspots, visit www.xfinity.com/wifi. Once at a hotspot, consumers should select the "xfinitywifi" network name in the list of available hotspots, and then launch a browser.
Pausing Our Data Plan: With so many people working and educating from home, we want our customers to access the internet without thinking about data plans. While the vast majority of our customers do not come close to using 1TB of data in a month, we are pausing our data plans for 60 days giving all customers Unlimited data for no additional charge.
No Disconnects or Late Fees: We will not disconnect a customer's internet service or assess late fees if they contact us and let us know that they can't pay their bills during this period. Our care teams will be available to offer flexible payment options and can help find other solutions.
Internet Essentials Free to New Customers: As announced yesterday, it's even easier for lowincome families who live in a Comcast service area to sign-up for Internet Essentials, the nation's largest and most comprehensive broadband adoption program. New customers will receive 60 days of complimentary Internet Essentials service, which is normally available to all qualified low-income households for $9.95/month. Additionally, for all new and existing Internet Essentials customers, the speed of the program's Internet service was increased to 25 Mbps downstream and 3 Mbps upstream. That increase will go into effect for no additional fee and it will become the new base speed for the program going forward.
News, Information and Educational Content on X1 and Flex: For those with school-age students at home, we've created new educational collections for all grade levels in partnership with Common Sense Media. Just say "education" into your X1 or Flex voice remote. To help keep customers informed, we also have created a collection of the most current news and information on Coronavirus.  Just say "Coronavirus" into your X1 or Flex voice remote.
24×7 Network Monitoring: Underpinning all of these efforts, Comcast's technology and engineering teams will continue to work tirelessly to support our network operations. We engineer our network capacity to handle spikes and shifts in usage patterns, and continuously test, monitor and enhance our systems and network to ensure they are ready to support customer usage. Our engineers and technicians staff our network operations centers 24/7 to ensure network performance and reliability. We are monitoring network usage and watching the load on the network both nationally and locally, and to date it is performing well.

For more information and updates from Comcast related to Coronavirus, visit: http://www.comcastcorporation.com/COVID-19/

Born and raised in Kenya's coastal city of Mombasa, Tom is the Founder, Editor-in-Chief and Publisher of Mshale which has been reporting on the news and culture of African immigrants in the United States since 1995. He has a BA in Business from Metro State University and a Public Leadership Credential from Harvard's Kennedy School of Government. He was the original host of Talking Drum, the signature current affairs show on the African Broadcasting Network (ABN-America), which was available nationwide in the United States via the Dish Network satellite service. On the show, he interviewed Nobel laureates such as 2004 Nobel Peace prize winner, Professor Wangari Maathai, the first woman from Africa to win the peace prize and heads of states. Tom has served and chaired various boards including Global Minnesota (formerly Minnesota International Center), the sixth largest World Affairs Council in the United States. He has previously served as the first Black President of the Board of Directors at Books for Africa. He also serves on the boards of New Vision Foundation and the Minnesota Multicultural Media Consortium. He has previously served two terms on the board of the United Nations Association. An avid runner, he retired from running full marathons after turning 50 and now only focuses on training for half marathons.





(2 votes, average: 5.00 out of 5)


Loading...