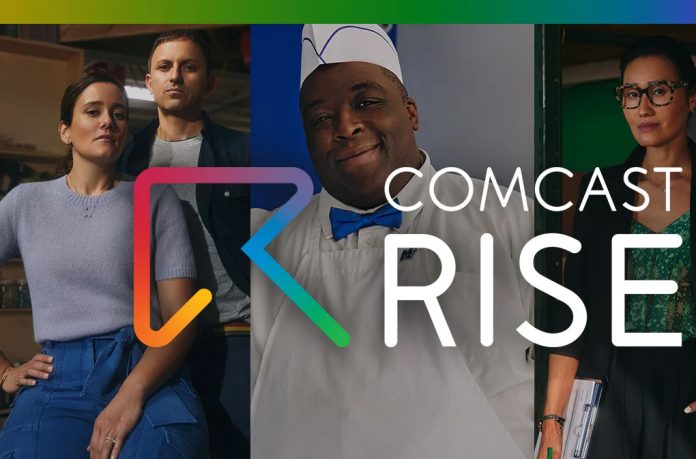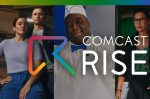 Owners of 100 small businesses based in Twin Cities have a reason to smile, thanks to grants from telecommunications conglomerate, Comcast. The small businesses were selected to receive $10,000 each yesterday, as part of a program called Comcast RISE, which has given more than $90 million grants to nearly 10,000 businesses in 37 states since November 2020. An additional 48 small businesses will receive advertising or technology support in the form of a TV commercial or consulting services from Effectv, the advertising sales platform under Comcast Cable.
Kalyn Hove, the regional senior vice president of Comcast Twin Cities, said that it was important to continue to provide support through Comcast RISE as residual effects of the coronavirus pandemic persist.
"[Minority business owners] are the backbone of our local communities, and we must take every opportunity to help them not only survive, but to thrive," Hove said.
Officially formed in October 2020, the Comcast RISE program was created to address pandemic-induced inequities faced by minority business owners. The program provides businesses owned by Black, indigenous and people of color (BIPOC) with consulting, technology upgrades, and creative production services among others. The initiative also directs resources to women-owned businesses. The "RISE" in the programs name stands for "Representation, Investment, Strength and Empowerment.
According to the U.S. Census Bureau, about 18.7% of businesses in the United States are owned by BIPOC. However, in early 2020, a study by the National Bureau of Economic Research found that the number of active minority-owned businesses declined sharply. Businesses owned by Black entrepreneurs suffered the most by experiencing a 41% decrease, followed by Latino's with a 32%, and finally Asians' a 25% decrease in businesses. Comcast RISE invests in minority-owned businesses with the goal of "providing practical and valuable support to help them succeed."
In addition to the financial support, Comcast RISE also focuses on business sustainability through a partnership with small business development firm Ureeka, in which provides ongoing mentorship to them. By the end of 2022, it is projected that 13,000 businesses will have received some sort of aid from the program.
To qualify for the Comcast RISE Investment Fund grant, a business must in operation for at least three years, have 25 or fewer full-time and part-time employees, and be at least 51% ownership and running by someone who identifies as a person of color, or a woman, according to the program's website.
One of the grant recipients, Amy Wagner, who owns Mad Clean, a residential cleaning services business based in Champlin, said she planned to use her grant to hire new employees.
"I am so thankful to be a recipient of the Comcast RISE Investment grant," Wagner said. "Being able to hire someone will allow me to take on more clients in the community and expand my business."
Other Twin Cities winners include Ambiance Spa and Salon in Burnsville, the Hijab Shack, in Maple Grove, Primitiva LLC jewelry shop in Minneapolis, and ROMI LLC, a skincare brand based in St Paul. Mshale also received a grant from the program.
A full list of the 2022 Twin Cities Comcast RISE recipients can be found here.
Panashe is a general assignments reporter.





(1 votes, average: 5.00 out of 5)


Loading...