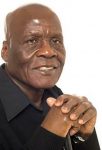 Philanthropist and Minnesota resident Timon Bondo passed away on September 1 from cardiac arrest in his home in Rabondo Kenya. His exact age was unknown but was estimated to be in his 80s.
Bondo, a native of Kenya moved to Minnesota in the early 1960s to pursue an education at the University of Minnesota. He was a member of what is called the "airlift generation" chronicled in the book, Airlift to America by Tom Schachtman, which tells the story of 800 African students brought to the United States in the early 1960s to attend college, among them was an eventual Nobel Prize winner, the late Wangari Maathai. Bondo was not part of the 800 but all African students who came to the United States during that time have come to be regarded as members of the "airlift generation."
He had intended to complete his studies in agricultural economics and return home to his native village of Rabondo in western Kenya. Little did he know that the place where he had first arrived as an international student would become his second home for almost six decades.
Close friends and family of Bondo knew him as a man of great compassion and resilience.
"He was a perfect gentleman," said Dr. Larban Otieno, a retired dentist and longtime friend of Bondo. "He would take his shirt off his back," he said.
Otieno was friends with Bondo for nearly six decades, the two first met in 1965. They became acquainted when Otieno and a group of African students were visiting the University of Minnesota where Bondo was studying. Upon graduating from University, Bondo found work in the financial services sector.
After establishing himself in the United States Bondo was dedicated to helping new immigrants settle into the state. One of the individuals he helped was Hosea Ojwang.
Ojwang moved to the U.S. in February of 1993 towards the end of Minnesota's winter from Kenya. At the time of his arrival, his wife who had been living here left for an overseas research study. Left to navigate life in the new country solo, Bondo was of great service.
"There was Timon to help me out in the absence of my spouse," he said. Bondo was instrumental in aiding Mr. Ojwang to obtain his driver's license by driving him to the testing location and allowing him to take the exam with his car. The two began a friendship that has lasted almost three decades until Bondo's passing. In fact, Ojwang was with Bondo in November before his departure from Minnesota.
After being diagnosed with an incurable eye disease in 1996, Bondo decided to go back to Kenya and visit his village for the first time since leaving.
Upon his return, Bondo found a place that was hard hit with poverty and low access to education. He also witnessed the aftermath of a HIV/AIDS crisis that had claimed many lives and left children orphaned. Overwhelmed with compassion, Bondo began his philanthropic organization, the Rabondo Community Project (RCP) to raise funds to establish a school in his native village.
Since that 1996 visit, he has spent the Minnesota winters in Kenya, leaving each November and coming back to Minnesota in the spring. This year he could not make it back to Minnesota as Kenya closed its airspace due to the COVID-19 pandemic. He was about to return to the states after the resumption of flights when he died.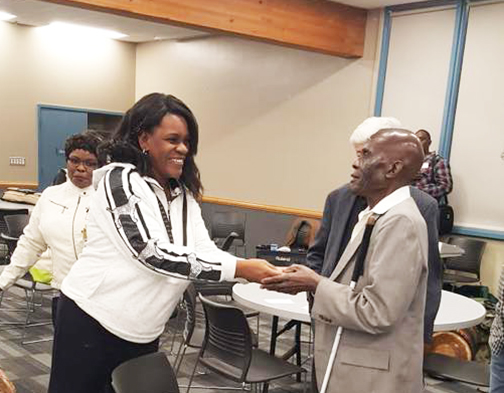 "He came from a community where there was no school and he went there and started a school from scratch," Otieno said. Since its inception over twenty years ago the organization has touched countless lives by providing educational and employment opportunities to a community that had limited access to it.
"Timon was a visionary and has left lots in terms of legacy," Ojwang said. "He pulled a lot of people out of poverty," he said. Over the years RCP has changed many lives through its educational and scholarship programs.
Educating the population has had a ripple effect, as students who have graduated from the schools have been able to find employment and in turn support others. The schools that have been built have provided employment opportunities for local community members. RCP also built a fresh water well and brought electricity to the schools and the entire Rabondo community. The organization currently supports seven hundred students.
"Timon was resilient, he was selfless and a person of deep integrity," Ojwang said. As a man of great perseverance, he did not let his diagnosis prevent him from creating positive change in the lives of others. "He taught me that disabilities and age are not barriers for great things," Ojwang said.
The diagnosis he received in 1996 led him to gradually lose his eyesight. Bondo had completely lost his vision at the time of his death.
In his day to day life, Bondo had a positive and contagious demeanor. "He loved fun, had a sense of humor, very human, I took him many places and was always struck at the way people received him," Ojwang said. "People related to him in a very special way because of his good-naturedness," he said.
Bondo is already missed by his friends, "he was somebody I cared about and loved," Ojwang said.
"Rest in peace and we miss you very much," Otieno said. His legacy lives on in the hearts and lives that he touched.
His son Michael Bondo and older sister Marcela Atieno Bondo survive Bondo. He will be laid to rest on Friday September 18 in Rabondo.
Plans for a Minnesota memorial celebrating his life are underway.
To support the mission of the Rabondo Community Project you can visit their website to make a donation.
Cynthia is a graduate of the University of Minnesota School of Journalism. She has interned at Mshale and Voice of America and previously worked at the Minnesota Daily. She recently returned from Seoul, South Korea where she was an English educator.





(1 votes, average: 5.00 out of 5)


Loading...