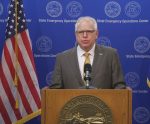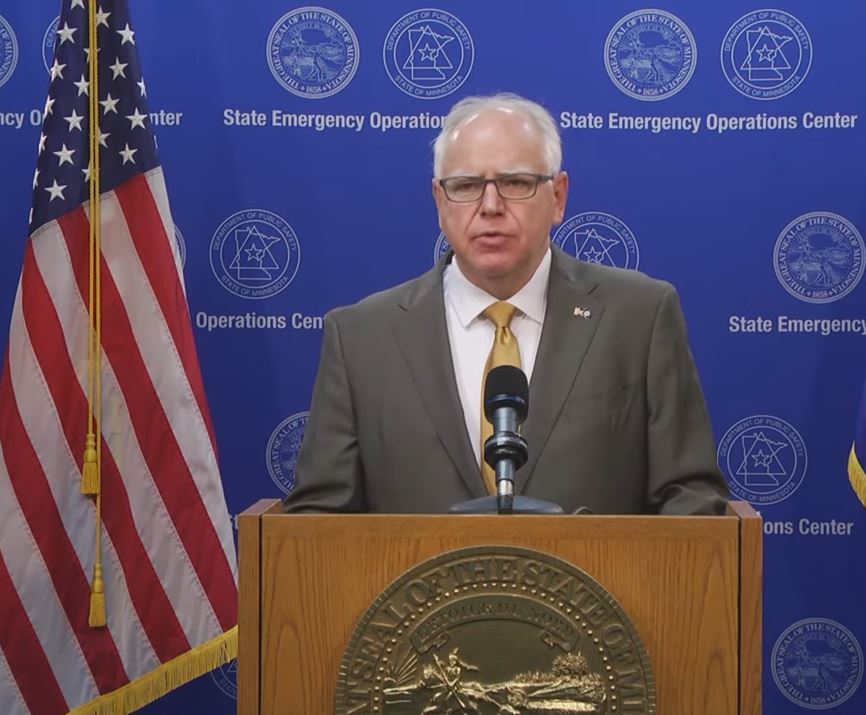 Governor's new restrictions also include private gatherings
Minnesota Governor Tim Walz today announced new restrictions aimed at combating the rising coronavirus cases in the state. The new restrictions mostly affect the hospitality industry but also on private gatherings in people's homes. The state announced 4,900 new COVID-19 cases as of Tuesday.
The new restrictions are effective Friday, November 13.
The Minnesota Department of Health in their Tuesday briefing said most of the new cases were those in the 20-34 age group.
Bars and restaurants must now close at 10 p.m. but can provide take-out until 4 a.m. Also impacted will be wedding receptions and funerals which will have a 50 person limit starting November 27 and will go down to a 25 person limit starting December 11. However, nothing changes for the wedding ceremony or funeral; those will remain at 50 percent of the capacity of the building it is being held at or 250 people.
In not restricting the ceremonial part of weddings or funerals, health officials said the ceremonies themselves are not a major source of transmission as are the social gatherings that take place afterwards.
Outbreaks in bars and restaurants went up significantly in October, according to MDH data, up to 57 in October when it was just 18 in September.
"This is where we can have the biggest impact in the shortest amount of time without the massive disruption," Walz said.
The new restrictions also affect private residences. There will be a 10-person limit on indoor and outdoor private social gatherings that include a maximum of three households.
In summary:
Bars and Restaurants – Effective Nov. 13
Must close at 10 p.m. but can offer takeout until 4 a.m.
Indoor and outdoor capacity at 50 percent and no more than 150 people
All customers must be seated AND counter area is completely closed
Wedding Receptions & Funeral Receptions – Effective Nov. 27
Starting Nov. 27 – 50 person limit.
Starting Dec. 11 – 25 person limit goes into effect.
NOT AFFECTED – the actual wedding ceremony or funeral ceremony, those remain at 50 percent of the building's capacity or 250 people.
Private Gatherings – Effective Nov. 13
Indoor and outdoor gatherings limited to 10 people
Including the host, limited to three households or fewer.





(No Ratings Yet)


Loading...