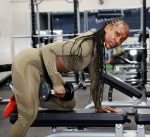 The COVID-19 the pandemic has forced most business across the United States to scale down or close doors altogether. But for Miriam Mongare, the pandemic has provided opportunities to finally open her dream business to serve the needs of her community.
In October, Mongare, who immigrated from Kenya 10 years ago, launched Miriam Fitness, a women-only gym, in Bloomington, Minn.
"I always loved working out as a form of therapy," Mongare said.
The 29-year-old credits her early adoption to healthy living to her mother. As an adult, Mongare began expanding her knowledge of health and fitness by completing courses at her local community college.
Mongare is one of thousands of entrepreneurs who have somehow found ways to defy the coronavirus pandemic and start new businesses. Since the pandemic forced the country into a shutdown in March, an estimated 100,000 businesses had closed their doors for good by the end of September, Fortune Magazine reported. But a Mshale analysis of U.S. Census data shows that the number of people applying for new business licenses in 2020 increased by 32 percent from last year.
After completing health and fitness training in 2016, Mongare began to feel confident in her knowledge and fitness routine. She started working as a personal trainer.
"I wanted others to feel the same way I felt when I was training," she said.
As the years went by, Mongare was able to grow a substantial clientele. She expanded her personal training to group workout sessions, renting space at a local gym to hold classes. She also enlisted the deejaying services of her sister Anne, who performs by the name of DJ Mochi, to create an upbeat environment to motivate her students.
Earlier this year when the pandemic began and new measures to restrict the spread of the coronavirus began to be implemented across the country, the gym Mongare operated out of was forced to close. Left without a dedicated workspace, she moved her workout sessions outside to public spaces and local parks.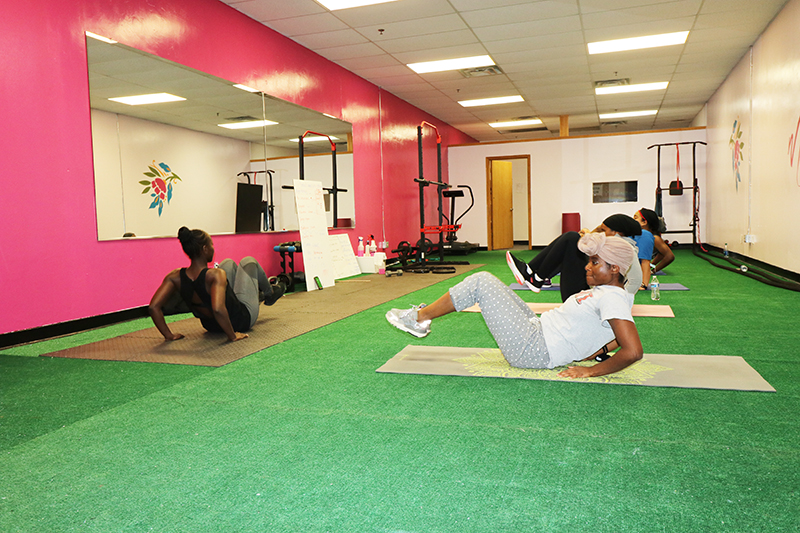 "I always dreamt of opening a space but I didn't think it would be a reality," she said.
Still, the idea of opening an entire gym overwhelmed her. She wasn't sure where to begin logistically. Due to her background as an immigrant Mongare also experienced a feeling of imposter syndrome, a psychological phenomenon that causes people to doubt their abilities. It's very common in people working or studying in environments that aren't traditionally associated with people from their background.
But all those fears Mongare had melted away soon as temperatures began to drop and made holding her fitness classes outside impossible. She began to look for space to continue her fitness classes, confident that she could run her own gym. It also helped that she could fund her business with money she had saved from working at various healthcare facilities, and as a personal trainer. A month after searching through various properties and locations she noticed a vacant building on 98th and Lyndale in Bloomington.
"I just went for it," she said.
Mongare immediately contacted the leasing manager and began the process of renting the space.
At the beginning of October, her dream of owning a gym became a reality as Miriam Fitness opened its doors to new and old clients. The gym offers monthly memberships with socially-distanced group classes, one-on-one personal training, and classes for two. It also has a dedicated space for prayer.
One such a client is Arnett Ogamba, who learned about Mongare's group training sessions from social media. She credits her elevated energy levels and new love for personal fitness to Mongare's classes.
"I've grown to love working out," she said. "When I started, within three weeks I felt happier and lighter."
Ogamba has been training with Mongare for the past three months and attends group classes three days a week.
"I love it," she said.
And Reem Alemam had been training with Mongare for over eight months.
"I've been coming here since March," she said.
Alemam said she enjoyed training with Mongare because of her consistency and dedication to her clients. She also appreciated the female-only environment and credited Mongare for her weight loss.
"With women it's more comfortable," she said. "She's a godsend."
To anyone wanting to live a more active lifestyle but is hesitant Mongare offers some simple words of encouragement.
"Just go for it," she advised.
Miriam Fitness is open five days a week from 7 a.m. to 7 p.m. in Bloomington.
Cynthia is a graduate of the University of Minnesota School of Journalism. She has interned at Mshale and Voice of America and previously worked at the Minnesota Daily. She recently returned from Seoul, South Korea where she was an English educator.





(1 votes, average: 5.00 out of 5)


Loading...