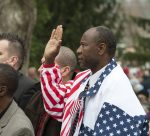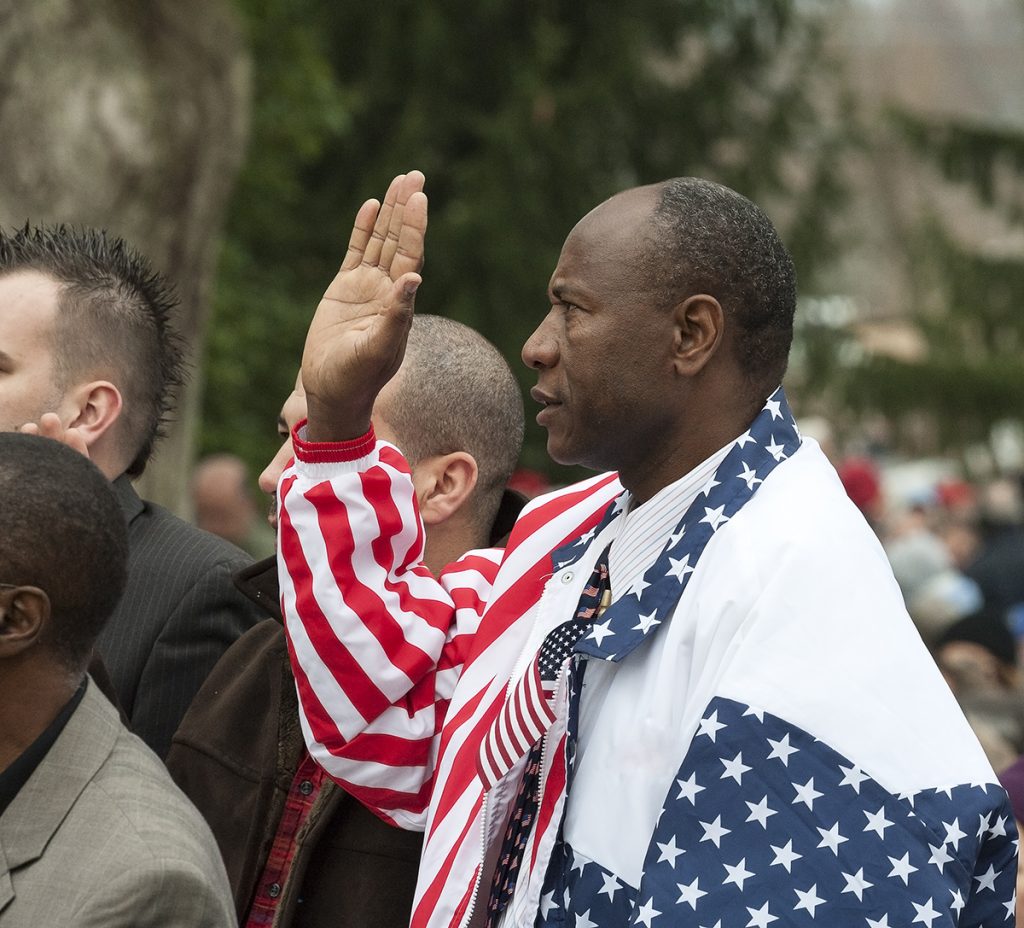 Individuals who apply for naturalization on or after Dec. 1, 2020 will be taking a revised U.S. citizenship test that will require them to learn 28 more civics items and answer twice as many questions as before, the U.S. Citizenship and Immigration Services (USCIS) announced on November 13.
In a prepared statement, USCIS Deputy Director for Policy Joseph Edlow said, "Naturalization allows immigrants to become fully vested members of American society, with the same rights and responsibilities as citizens by birth, and offering a fair test, which prepares naturalization applicants for these responsibilities, is of upmost importance to our agency."
For those 65 years old or older and have at least 20 years of lawful permanent resident status, the current guidelines will still apply. For these applicants, they will be asked 10 questions and must score six out of 10 to pass.
Those aged 50 or older and are green card holders for at least 20 years can request to have the citizenship interview conducted in their native language.
Doug Rand, a former immigration policy adviser to the Obama administration tweeted that the new test is "unnecessary, unjustified, overly complex, & shamelessly ideological." The twitter thread went on to say, "This is an obvious attempt to throw one more obstacle in front of immigrants legally eligible for U.S. citizenship." Rand then went on to say that, incoming President-elect Biden should reinstate the 2008 test once he takes office.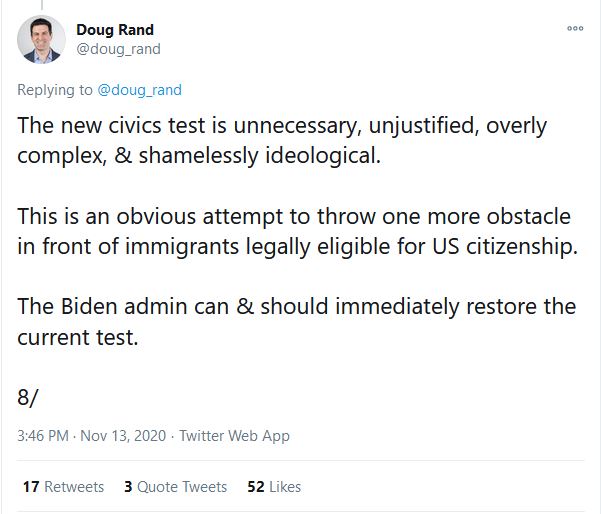 The civics test and study guide can be found at the USCIS's Citizenship Resource Center at this link.
Immigration advocates are urging those eligible for naturalization to submit their applications before the new test takes effect on December 1, 2020.

Born and raised in Kenya's coastal city of Mombasa, Tom is the Founder, Editor-in-Chief and Publisher of Mshale which has been reporting on the news and culture of African immigrants in the United States since 1995. He has a BA in Business from Metro State University and a Public Leadership Credential from Harvard's Kennedy School of Government. He was the original host of Talking Drum, the signature current affairs show on the African Broadcasting Network (ABN-America), which was available nationwide in the United States via the Dish Network satellite service. On the show, he interviewed Nobel laureates such as 2004 Nobel Peace prize winner, Professor Wangari Maathai, the first woman from Africa to win the peace prize and heads of states. Tom has served and chaired various boards including Global Minnesota (formerly Minnesota International Center), the sixth largest World Affairs Council in the United States. He has previously served as the first Black President of the Board of Directors at Books for Africa. He also serves on the boards of New Vision Foundation and the Minnesota Multicultural Media Consortium. He has previously served two terms on the board of the United Nations Association. An avid runner, he retired from running full marathons after turning 50 and now only focuses on training for half marathons.





(1 votes, average: 5.00 out of 5)


Loading...