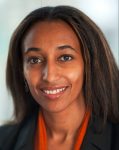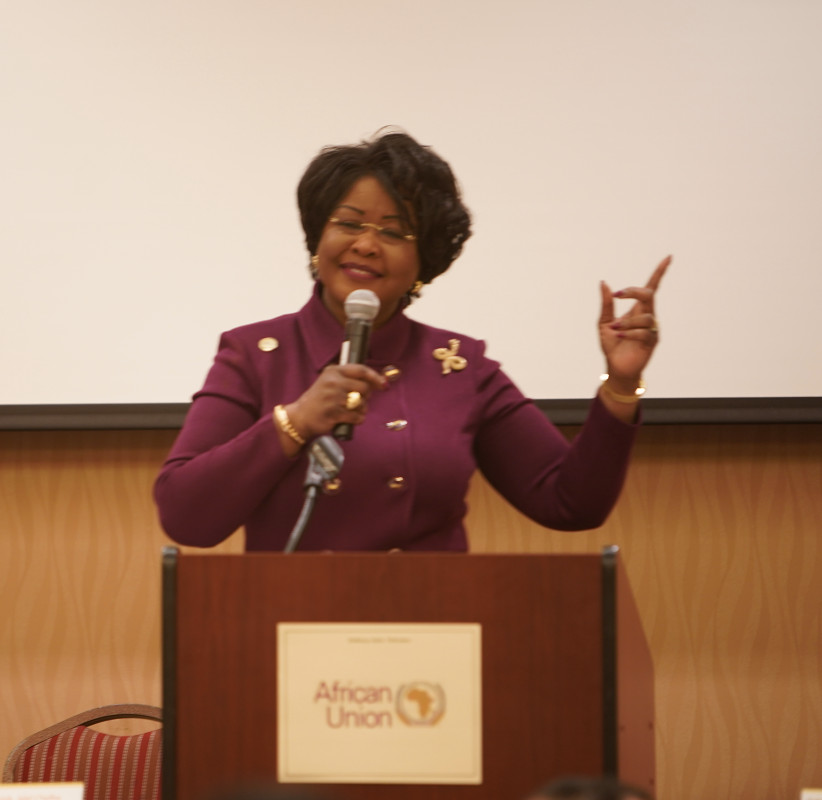 African Economic Development Solutions (AEDS), a local non-profit organization focused on educating and empowering local African businesses will be hosting its first ever National African Immigrant Leadership Conference. The two-day virtual event will take place on Dec. 10.
Participants can expect to have access to sessions hosted by leaders in various industries. The keynote address will be delivered by international African leaders. First will be the former African Union ambassador to the United States, Dr. Arikana Chihombori-Quao of Zimbabwe and Ethiopian entrepreneur and non-profit leader Alfa Demmellash. Demmellash was named as a Young Global Leader by the World Economic Forum in 2015.
The organization's first international event has been in the making for a couple of years. Organizer and AEDS C.E.O. Gene Gelgelu said he wanted to have an event where African immigrant leaders can have an opportunity to share their knowledge as well as provide opportunities for individuals to learn and grow.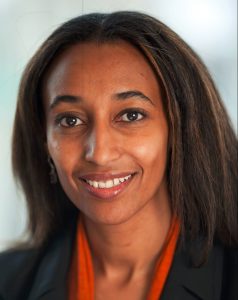 At the beginning of the year however, the COVID-19 pandemic threatened to postpone the event. "This is the most difficult time and that is the time we need each other," Gelgelu said. Explaining his motivation to continue hosting the event virtually.
"We thought that covid would go away in a couple of weeks, but it didn't happen, covid is here to stay," he said.
Gelgelu is no stranger to organizing during challenging times. In 2008, right in the middle of a massive global recession is when he decided to start AEDS.
"A lot of African immigrants were unemployed or underemployed," he said. Gelgelu saw an opportunity to create an organization that could empower and share resources with those who are struggling.
Over ten years later AEDS has grown to an organization that has served thousands of individuals by providing educational resources and micro loans to small businesses. Just this year, the organization has recorded helping over 700 people.
Africans constitute the second largest immigrant group in Minnesota. The Federal Reserve Bank of Minnesota estimated that African immigrants brought in about $2.5 billion in earnings in 2015 and paid $419 million in federal taxes and $220 million in state and local taxes.
"We have a stake in the region," Gelgelu said. Societal contributions to the local economy is a driving factor in having Minnesota host the first national African immigrant conference.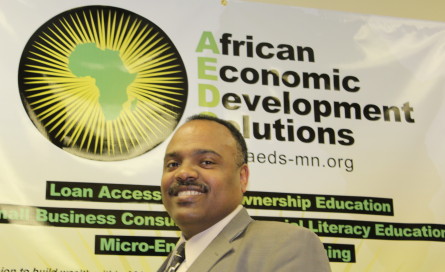 Organizers of the event want participants to expand their knowledge in business and community building. They want to share tools that will help individuals recover from the COVID-19 pandemic and the internal unrest caused from various social justice struggles.
"During the time of uncertainty, of trauma," Gelgelu said. "We need social connection and leadership building more than ever."
Participants can expect to partake in fourteen different sessions over the course of two days. The sessions cover a wider range of topics from women in leadership to community engagement. The event will also offer two mastermind courses that are separate from general admissions. Student and group rates are offered at a discount.
To learn more about the conference and to register, you can visit the AEDS website.
Cynthia is a graduate of the University of Minnesota School of Journalism. She has interned at Mshale and Voice of America and previously worked at the Minnesota Daily. She recently returned from Seoul, South Korea where she was an English educator.





(1 votes, average: 5.00 out of 5)


Loading...