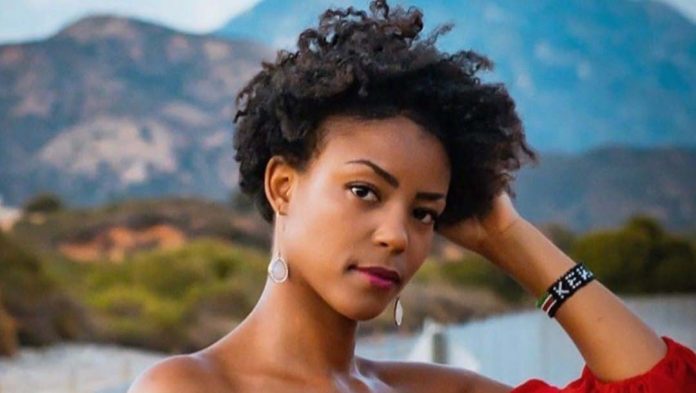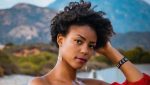 The mother of a woman found savagely attacked and left for dead in Kenya in July is appealing for financial help to transport her back home to the United States for more specialized medical care.
Speaking from Kenya, Veronica Njeri Mukui of San Jose, California, said her 24-year-old daughter, Sharon Wachuka, was admitted to a hospital in Nairobi on July 12, after she was found severely beaten and dumped on the side of a road. Wachuka was in a coma and on ventilator for three weeks fighting for her life, her mother said.
"This tragedy has really affected me, emotional, physically, and financially," Mukui said.
David M. Burwen, Wachuka's godfather, said the assault left her with a broken jaw, a damaged lung, and traumatic brain injury. She underwent surgery to repair her jaw, and had extensive rehabilitation to get her lungs and throat working, so that she could breathe and eat on her own, he said.
"Sharon is now breathing without tubes and beginning to swallow food on her own," Burwen said in a statement. "Having regained consciousness, she is responding to verbal commands and showing emotional response to music and hearing about her friends."
But she still has a long and difficult road to recovery. Mukui said they planned to return her back home to California, as soon as doctors said it was safe for her to travel. Mukui said the hospitalization of her only child had taken a heavy toll on her finances. She has not been working because she has had to be by her daughter's bedside for the past seven weeks.
"I really appreciated friends and donors, who have been working very hard to ensure that Sharon receives treatment and rehabilitation," Mukui said.
Wachuka, who is also a musical artist known by her stage name, Nahsha, was born in Kenya and came to the United States when she was 8 years old, according to her mother. In December 2020, she and her mother traveled back to Kenya to celebrate Christmas with their extended family.
"Sharon had a plan for us to produce a special song she wrote for me," Mukui said. "She loves music, which is why she learned how to play a guitar at a young age."
Known as Nakupenda, Mama (I Love You, Mom), the song was supposed to feature Mukui and her sisters, who live in Kenya, she said. Unfortunately, Wachuka was forced to postpone the project when a cousin she was very close to died unexpectedly. Mukui returned to California in January, but her daughter decided to stay behind after the burial to help her cousin's family deal with the loss.
During the seven months before she was attacked, Burwen said Wachuka collaborated with other singers and songwriters she met at a Nairobi music recording studio owned by a Kenyan American.
Judging by what those who know Wachuka said about her, it is not surprising that she would choose to stay in Kenya to help others. Marawan Nassar, who has been friends with Wachuka since they were 14 years old, described her as someone who is "so kind-hearted."
"She wants to start an orphanage in Kenya," Nassar said.
Lee Casem taught Wachuka at Mountain View High School, where she excelled in and out of the classroom, and was voted the "most likely to solve a world problem." Casem remembered her as someone who "radiated positivity, and openness."
"Even more memorable than her intellect, though, was Sharon's magical and charismatic personality," Casem said.  "She truly helped make any classroom a warm, inclusive, and exciting place to be.  She never fell into the superficiality or pettiness that can entrap teens, and her earnestness, humility, and willingness to connect with and listen to others made all in her presence feel at home."
Wachuka graduated from high school and went to California State Polytechnic University, Pomona, where she majored in psychology. During her university studies, she worked as behavioral health specialist for autistic children, and as a summer camp counselor for children with dyslexia, said Jennifer Pence.
"Amidst all this, Sharon still always found time to help others, whether that meant collecting books to send to Kenya, or lending a listening ear to a troubled friend," Pence said.
Mukui said after graduating from university in 2019, her daughter continued working with children with autism because of her dedication to helping those in need. But due to the outbreak of the coronavirus pandemic, it became increasingly difficult to work with children and her job ended.
Wachuka's family and friends are now hoping others can show her the compassion she has always had towards people and help her.
Burwen, her godfather, said her friends had formed a group called Friends of Nahsha, through which they had raised nearly $100,000, most of which has already been used to pay for the medical expenses incurred so far. The group is planning a live virtual fundraiser via Zoom on Friday Sept. 24 from 6 p.m. to 8 p.m. PST.  Wachuka's medical care is expected to cost at least $150,000, according to a GoFundMe campaign set up to raise money for her.
Edwin Okong'o is a Mshale Contributing Editor. Formerly he was the newspaper's editor.





(No Ratings Yet)


Loading...