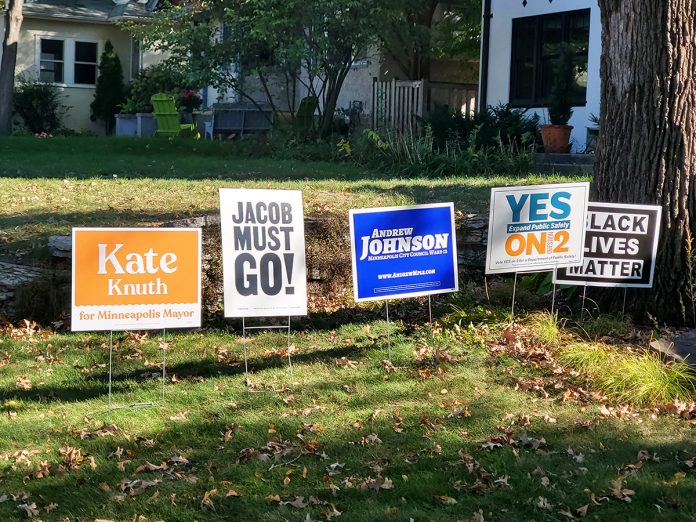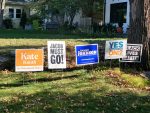 Congresswoman Ilhan Omar has become the latest high profile elected Minnesota official to call on Minneapolis voters to get rid of current Mayor Jacob Frey.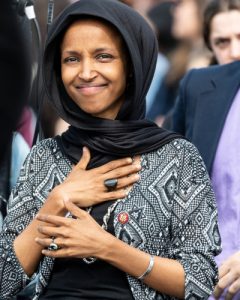 At a news conference Monday outside city hall flanked by Frey challengers Kate Knuth and Sheila Nezhad, Omar announced her endorsement of the two women as better choices for Minneapolis because "both share my vision of a better Minneapolis. A Minneapolis where every person of every background, Black, Brown, Indigenous, and white, can afford a roof over their head."
Minneapolis uses ranked choice voting in its municipal elections where voters rank their choices in order of preference. To deny Frey a chance at winning, the congresswoman urged voters to not rank the mayor in their ballots.
Related: Mshale's Minneapolis City Council Candidate Forums.
State legislators of color from Minneapolis last week also voiced their vote of no confidence in Frey in a hard-hitting statement sent to the media that said "A new direction is possible in Minneapolis. To get there we need a new mayor, one committed to taking concrete action to address the city's deep and persistent racial disparities, to improve public safety and police accountability, and to meet the needs of all Minneapolis residents, especially those marginalized by the status quo.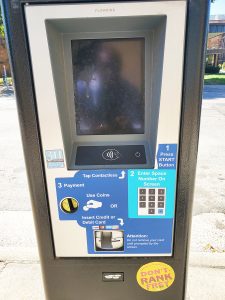 "We represent different communities within Minneapolis and
we support different candidates for mayor. But we are coming together today to say that our city needs a new direction and that begins with electing a new mayor on November 2nd."
The statement was signed by Senator Scott Dibble (61), Senator Omar Fateh (62), Rep. Esther Agbaje (59B), Rep. Jim Davnie (63A), Rep. Aisha Gomez (62B), Rep. Emma Greenman (63B), and Rep. Hodan Hassan (62A).
Senator Fateh, is the first Somali-American elected to the Minnesota Senate and one of only two Black males serving in the state Senate.
A major bone of contention is a ballot question in the November election that calls for the Minneapolis Police Department to be placed under a Department of Public Safety in what proponents of the change describe as a holistic approach to public safety. Mayor Frey opposes the change while Rep. Omar supports it.
Minneapolis City Council candidates are also split between those who support and oppose the change as evidenced by the candidate forums hosted by Mshale.

Born and raised in Kenya's coastal city of Mombasa, Tom is the Founder, Editor-in-Chief and Publisher of Mshale which has been reporting on the news and culture of African immigrants in the United States since 1995. He has a BA in Business from Metro State University and a Public Leadership Credential from Harvard's Kennedy School of Government. He was the original host of Talking Drum, the signature current affairs show on the African Broadcasting Network (ABN-America), which was available nationwide in the United States via the Dish Network satellite service. On the show, he interviewed Nobel laureates such as 2004 Nobel Peace prize winner, Professor Wangari Maathai, the first woman from Africa to win the peace prize and heads of states. Tom has served and chaired various boards including Global Minnesota (formerly Minnesota International Center), the sixth largest World Affairs Council in the United States. He has previously served as the first Black President of the Board of Directors at Books for Africa. He also serves on the boards of New Vision Foundation and the Minnesota Multicultural Media Consortium. He has previously served two terms on the board of the United Nations Association. An avid runner, he retired from running full marathons after turning 50 and now only focuses on training for half marathons.





(1 votes, average: 5.00 out of 5)


Loading...