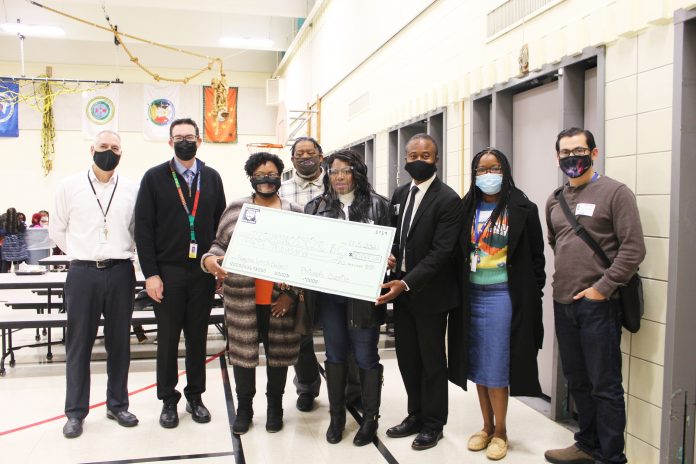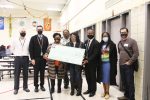 A nonprofit founded in memory of Philando Castile has donated $50,000 to settle debt families still owe to the school lunch program of the Osseo Area Schools District and Brooklyn Community Schools in suburban Minneapolis. Each will receive $25,000.
"I am still trying to wrap my head around why we still have lunch debt," Valerie Castile, Philando's mother, said in a video posted on her Facebook page shortly after donating the money.
She founded the Philando Castile Relief Foundation (PCRF) after a police officer shot and killed her son in 2016, during a traffic stop in Falcon Heights, Minnesota. Before the officer killed him in the presence of his girlfriend and her 4-year-old daughter, Philando Castile worked in the Nutrition Services Department for the St. Paul Public School District, and was the nutrition supervisor at J.J. Hill Montessori Magnet School, where he often used his own money to buy lunch for children who couldn't afford.
"The United States is one of the richest countries on the planet, and here our children have to worry about lunch," Castile said.
In 2020, 14.8% of all families with children had food insecurity, according to the U.S. Department of Agriculture. The rate was significantly higher in households headed by single parents; 27.7% for mothers, and 16.3% for single fathers. Food insecurity was also worse than average in Black and Hispanic households, at 21.7% and 17.2%, respectively.
Castile presented the check at a brief ceremony held at Palmer Lake Elementary School cafeteria, in the presence of students and Mike Elliott, the mayor of Brooklyn Center.
"We came up here to help out any way we can by donating to these families," Castile said. "We are continuing Philando Castile's legacy of helping reduce those negative lunch balances."
Castile said it was "crazy" that some schools opted out of free and reduced school lunch programs, which she said they did to keep poor kids out of their schools. School lunch programs were the only option a lot of families have after the devastation caused by the coronavirus pandemic, she said.
"These children are going to lead this country at some point in life," Castile said. "They have to be mentally healthy. They have to be physically healthy. As much taxes as we pay, our children deserve to eat for free."
Elliott, the mayor of Brooklyn Center, said the donation would carry forward Philando's life work of caring for students. He said the average school lunch debt in Minnesota is $168.45 per a child, and called on the state legislature to make free school lunch permanent for all students statewide.
"You can't learn on an empty stomach," Elliott said in a statement. "By not feeding all students, we undermine our education goals, and the important work teachers do,"
Jeff Ansorge, the director of nutrition and food services at Osseo Area Schools, echoed Elliott's sentiments that hunger negatively affects children's ability to learn and undermines society's educational goals.
"If our kids aren't fed, it has a direct impact on their physical and mental health, and ultimately their learning outcomes," Ansorge said.  "Even us adults, if we aren't properly nourished, we cannot function."
The Osseo Area Schools district, serves more than 21,000 students in the cities of Brooklyn Center, Brooklyn Park, Corcoran, Crystal, Dayton, Hassan Township, Maple Grove, Osseo, and Plymouth. It has a minority enrollment of 57%, which is far higher than the Minnesota state average of 34%. Most of the district's minority students are Black or Asian.
Ansorge said the $50,000 grant would target schools in Brooklyn Park and Brooklyn Center, which are home to the most underprivileged student's in the district. Administrators of the grant will also prioritize assisting high school seniors to ensure they graduate without debt, Ansorge said.
In addition to advancing Philando Castile's passion of tackling hunger and food insecurity in schools, the foundation works in the area of preventing gun violence and supports organizations that provide counselling services to families of victims of gun violence.
"I couldn't be more proud of the foundation's work," Elliott said. "It is helping victims of gun and police violence, as well as clearing lunch debt for students in schools in our community."
Panashe is a general assignments reporter.





(No Ratings Yet)


Loading...