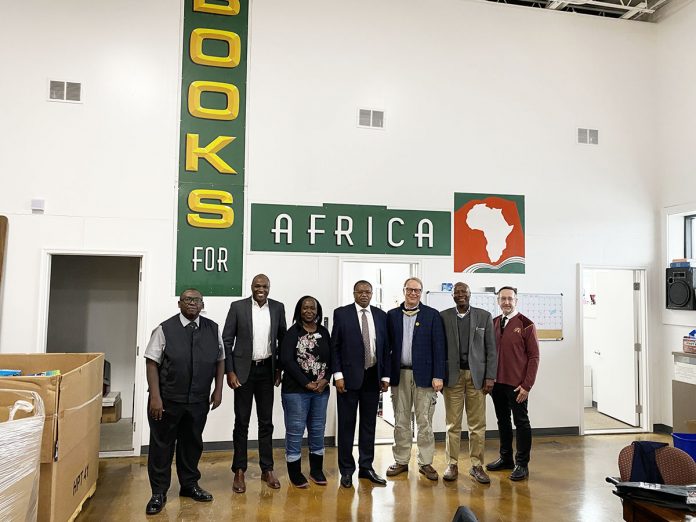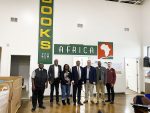 SAINT PAUL, Minn. – Kisii University Vice Chancellor John Akama and the director of research and outreach at the university Dr. Anakalo Shitandi met on Friday with the executive director of Books for Africa Dr. Patrick Plonksi and a handful of board of directors at the book shipper's headquarters.
The vice chancellor was accompanied by John R. Vreyens, the University of Minnesota's director for global initiatives. Professor Akama is on a week long U.S. visit meeting with University of Minnesota officials and those of Minnesota State University, Mankato.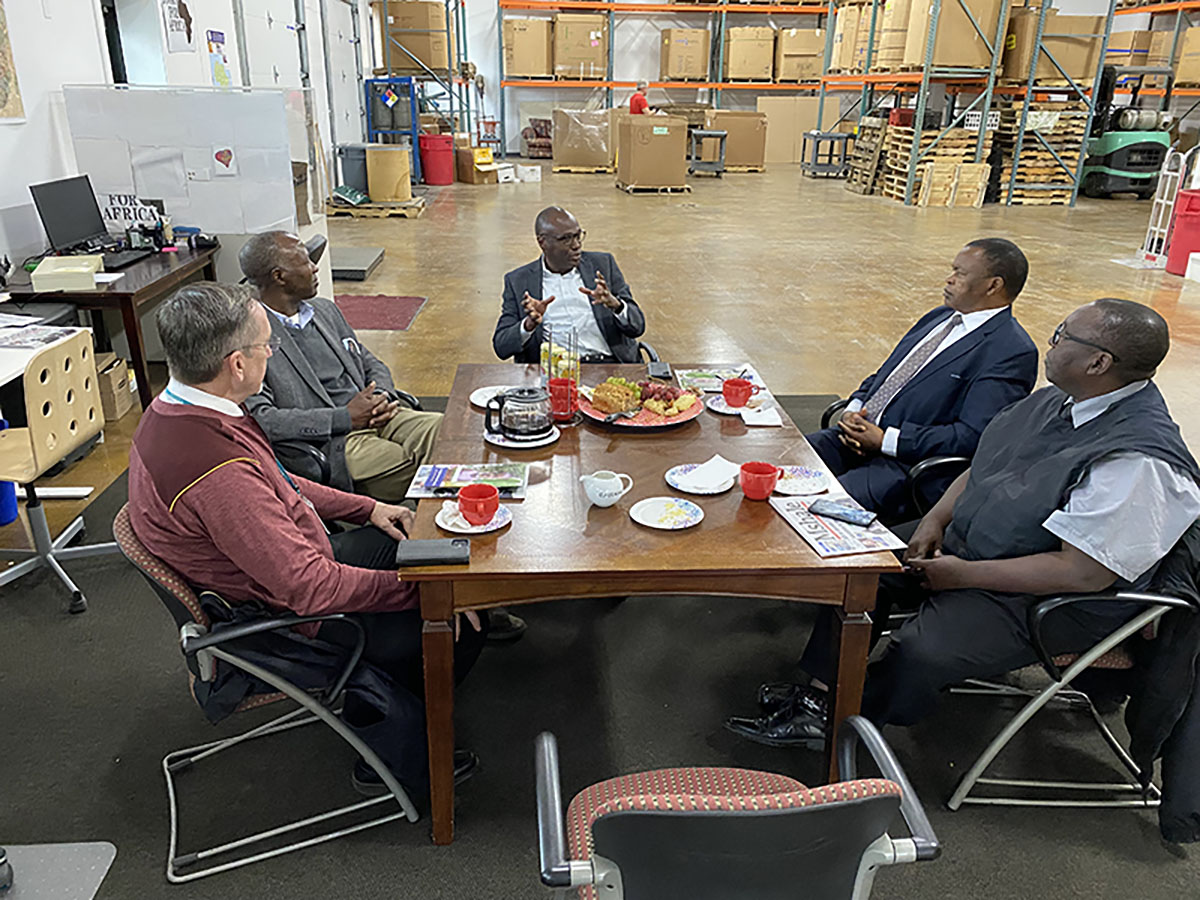 Kisii University and the two flagship Minnesota institutions have a working relationship that shares knowledge and expertise between them.
During the visit to Books for Africa, Dr. Akama thanked the organization for the containers of books that have been donated to his institution and gave an overview of the impact the books have had on the university community and surrounding areas.
Dr. Plonksi on his part pledged to continue supporting Kisii University through its partnership with Minnesota Kenyans International Development Association (MKIDA) which comprises the Kenyans in Minnesota from the Gusii region and has nurtured the Books for Africa and Kisii University partnership.
Attending the meeting were former Books for Africa board of directors president and board member emeritus Tom Gitaa, Association of Kenyans in Minnesota (AKIA) president Lillian Otieno and MKIDA executive secretary Paul Morande.
The 33-year-old Books for Africa is the largest shipper of donated text and library books to the African continent, shipping over 51 million books to all 55 countries as of this year.





(No Ratings Yet)


Loading...