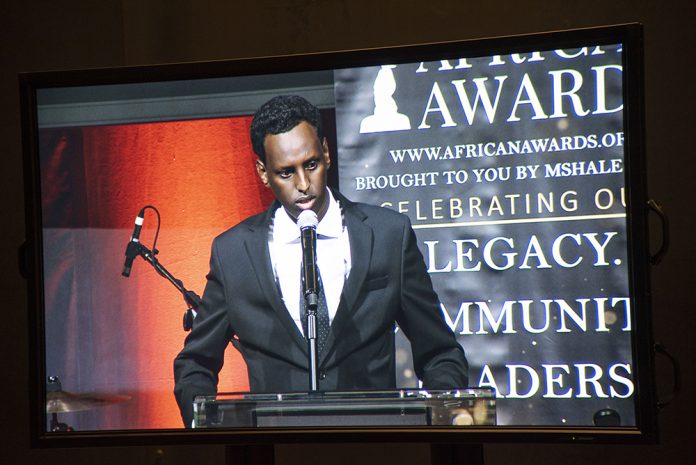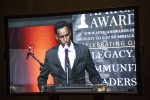 After three years leading Gov. Walz's efforts in providing resources and training to Minnesota workers and businesses as deputy commissioner in the state's economic development agency, Hamse Warfa announced his departure Monday following his appointment by President Biden to serve as a senior adviser in the U.S. State Department.
Since 2019 when he was appointed to the Department of Employment and Economic Development (DEED) by Gov. Walz, Warfa has been the highest-ranking official in the executive branch of government born in Africa. He was a volunteer on Biden's 2020 presidential campaign as an economic policy committee member.
Speaking to Mshale after the announcement from the governor's office, Warfa said he will be relocating to Washington in about two weeks.
In his new role as senior adviser at the State Department, Warfa will focus on civilian security, democracy and human rights.  Originally from Somalia where he fled the civil war, Warfa said his lived experience under authoritarianism as a child "taught me things could get worse quite rapidly."
As deputy commissioner at DEED, Warfa is credited with advocating for the largest job bill in state history and providing workforce training to more youth and adults. His boss, DEED Commissioner Steve Grove, in a statement described Warfa as an extraordinary leader under whose leadership "new workforce training programs were established to support African immigrants, increase Black workers in Tech and provide free online training open to all Minnesotan adults during the height of the pandemic."
In a joint statement Gov. Tim Walz and Lt. Gov. Peggy Flanagan described Warfa's work in their administration as "transformational" and expressed gratitude for his service to the state and "his commitment to building an equitable economy that works for everyone." 
The two went on to say that "he approaches his work with a clear mission to ensure that the most impacted individuals and communities are centered in decision-making."
Commissioner Grove signaled that Warfa's work and legacy will continue to benefit the state.
"He brought true passion to his work, and I know he'll bring that same heart to Washington as he fights for democracy around the world," Grove said in his statement.

Born and raised in Kenya's coastal city of Mombasa, Tom is the Founder, Editor-in-Chief and Publisher of Mshale which has been reporting on the news and culture of African immigrants in the United States since 1995. He has a BA in Business from Metro State University and a Public Leadership Credential from Harvard's Kennedy School of Government. He was the original host of Talking Drum, the signature current affairs show on the African Broadcasting Network (ABN-America), which was available nationwide in the United States via the Dish Network satellite service. On the show, he interviewed Nobel laureates such as 2004 Nobel Peace prize winner, Professor Wangari Maathai, the first woman from Africa to win the peace prize and heads of states. Tom has served and chaired various boards including Global Minnesota (formerly Minnesota International Center), the sixth largest World Affairs Council in the United States. He has previously served as the first Black President of the Board of Directors at Books for Africa. He also serves on the boards of New Vision Foundation and the Minnesota Multicultural Media Consortium. He has previously served two terms on the board of the United Nations Association. An avid runner, he retired from running full marathons after turning 50 and now only focuses on training for half marathons.





(No Ratings Yet)


Loading...