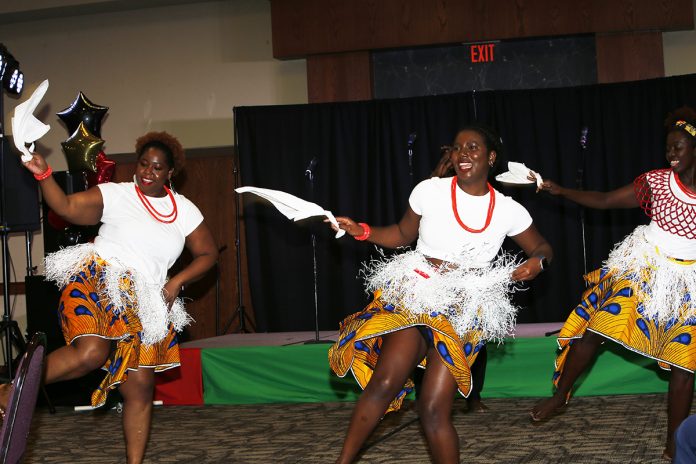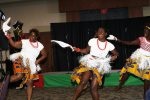 The Brooklyn Park Recreation and Parks ended Black History Month celebrations with a showcase focusing on health and wellness of the African and African American communities.
The event, which was titled "Black Health and Wellness: How are the Children?" was held at the at the Brooklyn Park Community Activity Center on Feb 25.
Marcellus Davis, Brooklyn Park's racial equity, diversity, and inclusion manager, said the suburban Minneapolis city added the question "How are the Children?" to this year's national Black History Month theme of "Black Health and Wellness" because no community can be healthy and well if its children are not.
"It's a common African belief that if the children in the community are doing well, then the community is doing well," Davis said. "We wanted this event to promote the wellbeing of our youth because they are the future."
According to Davis, the theme was inspired by Dr. Joy DeGruy's book "Post Traumatic Slave Syndrome", in which the author—a descendant of American slaves—talks about her travels to the motherland, Africa. In the book, DeGruy writes about how locals always greeted her her by asking, "How are the children?"
Claudia Diggs works as a Program coordinator at BrookLynk, an organization that provides youth with access to employment services, described her passion for youth wellbeing and how it inspired her to help coordinate the showcase. Diggs, who works closely with youths between the ages of 14 and 24, said the coronavirus pandemic has especially created dire circumstances for young people.
"The theme really resonates with me," said Diggs. "Mental health is such an important aspect of overall wellbeing, and in difficult times like these, it is critical we as city officials provide as many resources to help as we can."
As part of the theme, the event also featured a vaccination clinic organized by Brenda Morales, a city official who works in the Department of Administration. The vaccination fair also included a $25 gift card prize to incentivize people to get the jab. Despite this, Morales said that getting the fair started was a challenge. Racism in the medical field has bred an attitude of skepticism in the Black community, and this distrust deters many from taking advantage of vaccination opportunities, she said.
"When we look at the data, vaccination rates among Black Americans are low statewide," Morales said. "It is a systemic issue, but if we start small by tying the importance of vaccination to the goal of Black health and wellness, we can begin to make a difference in communities."
The event also highlighted the need to address issues of gun violence as part of the overall goal of achieving Black wellness and health. Antonio Smith is the youth services liaison and city lead for Cities United, an organization that works to reduce incidents of shootings and homicides involving Black boys and young men. He said Cities United had been hosting Black History Month showcases for seven years. His goal is not only to continue to support local showcases, but to make Black History month a celebration every month, he said.
"Our work focuses on youth wellbeing through revitalizing hope, health, and safety," Smith said. "When it comes to kids who are exposed to community violence, especially, I think the aspect of restoring hope is so crucial. Our children need to believe that they can have a future."
Black students from the area spoke about their experiences in schools. They said they experienced a noticeable difference in the way their teachers treated them when compared to their white peers.
"Teachers are quicker to take disciplinary action when the student is Black," the students said. "It's so tiring and it really takes a toll on your mental health."
The students also shared their perspectives on what could be done to improve the experience of Black students in public schools.
"A more concerted effort to acknowledge Black History Month would make me feel so much safer," another student said. "I think it's important for schools to celebrate these things because sometimes it's the only way we feel seen as students of color."
Davis, the racial equity, diversity, and inclusion manager of Brooklyn Park, also spoke about the realities of white supremacy and how it has harmed Black children in education, the justice system, and in day-to-day life.
"In both African and African American communities, mental health has been something that we do not speak of," said Davis. "And with the advent of social media, our kids can now consume a daily dose of Black death on YouTube and Instagram. Therefore, it's very crucial that we check in and ask, 'How are the children?'"

Panashe is a general assignments reporter.





(1 votes, average: 5.00 out of 5)


Loading...