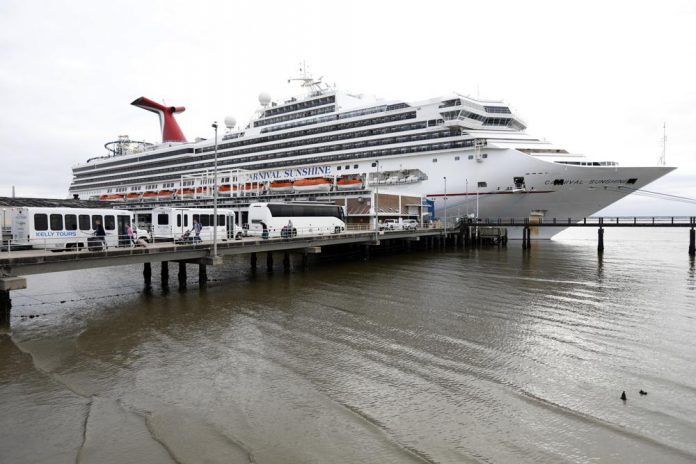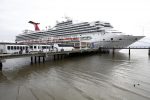 Two years after warning travelers against cruise ship travel, the U.S. Centers for Disease Control and Prevention (CDC) on Wednesday removed from its website the COVID-19 notice against cruise travel.
Cruise ships had criticized the CDC for discriminating against them when airlines and hotels were not subjected to such. The CDC warning had come early in the pandemic when outbreaks occurred aboard cruise ships, and many were barred by some seaports from docking.
Data from The Cruise Lines International Association, an industry group, says cruise companies lost a collective $63 billion and thousands of jobs in the process during the pandemic.
The CDC guidelines for traveling on cruise ships previously had a scale that showed the level of coronavirus transmission risk on cruise ships. As of yesterday, the guidelines now just advise travelers to be up to date with their vaccines before boarding ships. It also advises travelers who are immunocompromised to consult with their doctor before traveling.
"While cruising will always pose some risk of COVID-19 transmission, travelers will make their own risk assessment when choosing to travel on a cruise ship, much like they do in all other travel settings," the CDC said in a statement.
The Cruise Lines International Association said in a statement that the CDC's decision to remove its health warning "recognizes the effective public health measures in place on cruise ships and begins to level the playing field between cruise and similarly situated venues on land."

Born and raised in Kenya's coastal city of Mombasa, Tom is the Founder, President and Publisher of Mshale. As the founder, he did a lot of the reporting during the humble beginnings of the newspaper. While he still does the occasional reporting, he now concentrates on the publishing side of the news operation. Tom was also the original host of Talking Drum, the signature current affairs show on the African Broadcasting Network (ABN-America), which was available nationwide in the United States via the Dishnetwork satellite service. On the show, he interviewed Nobel laureates such as 2004 Nobel Peace prize winner, Professor Wangari Maathai, the first woman from Africa to win the peace prize and heads of states such as the president of The Gambia, Yahya Jammeh at State House, Banjul. Tom has served and chaired various boards including Global Minnesota (formerly Minnesota International Center), the sixth largest World Affairs Council in the United States. He has previously served as President of the Board of Directors of Books for Africa, the largest shipper of donated books to Africa. He also serves on the boards of New Vision Foundation and the Minnesota Multicultural Media Consortium. Tom also served two terms on the board of the United Nations Association. He retired from running full marathons after turning 50 and now only focuses on half marathons.





(No Ratings Yet)


Loading...