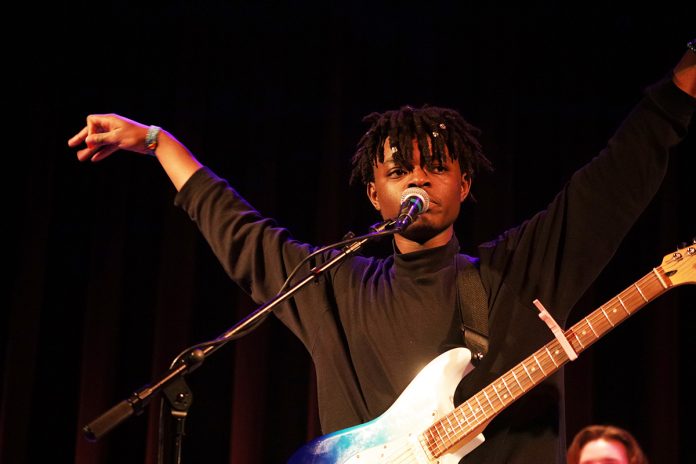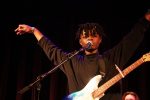 Even at the age of six, Miloe knew he was destined to be a musical artist. Miloe, who was born Bobby Kabeya in the Democratic Republic of Congo, credits his parents for supporting him unconditionally.
"I feel very fortunate to have parents who love music so much and didn't stop me from doing it," Miloe said.
The up-and-coming artist was speaking at the Cedar Cultural Center in Minneapolis, where the nonprofit Alliance Française held an event titled "An Evening with MILOE: Concert & Conversation" on Friday, March 25. Miloe, 21, debuted his new single, "Where U Are", which was held to celebrate Francophone culture.
"To be able to have artists like Miloe from French-speaking countries here in Minneapolis is really enriching for our community," said Christina Selander Bouzouina, the executive director of Alliance Française.
Kabeya shared the story of how he got into music. His parents met through a church choir in college. His father named him after Bob Marley, and got him to start playing piano at age six. Miloe's father was a journalist in the DRC at time when the country was going through political unrest because of a disputed election. Fearful that he would be next during the government's crackdown on reporters, he fled to the United States in 2006 and sought asylum. Three years later, in 2009, 8-year-old Miloe and the rest of his family reunited with him, and eventually they moved to St. Paul's Como neighborhood.
Miloe's mother, who attended the concert, said that her son has always had clear plans to pursue music, and that his surefootedness in his path put her at ease.
"The only time I was scared for him was during Covid, because he was set to go on tour and it was such a scary time," she said. "But now that we are moving back to in-person shows, I am in full support of where he is going."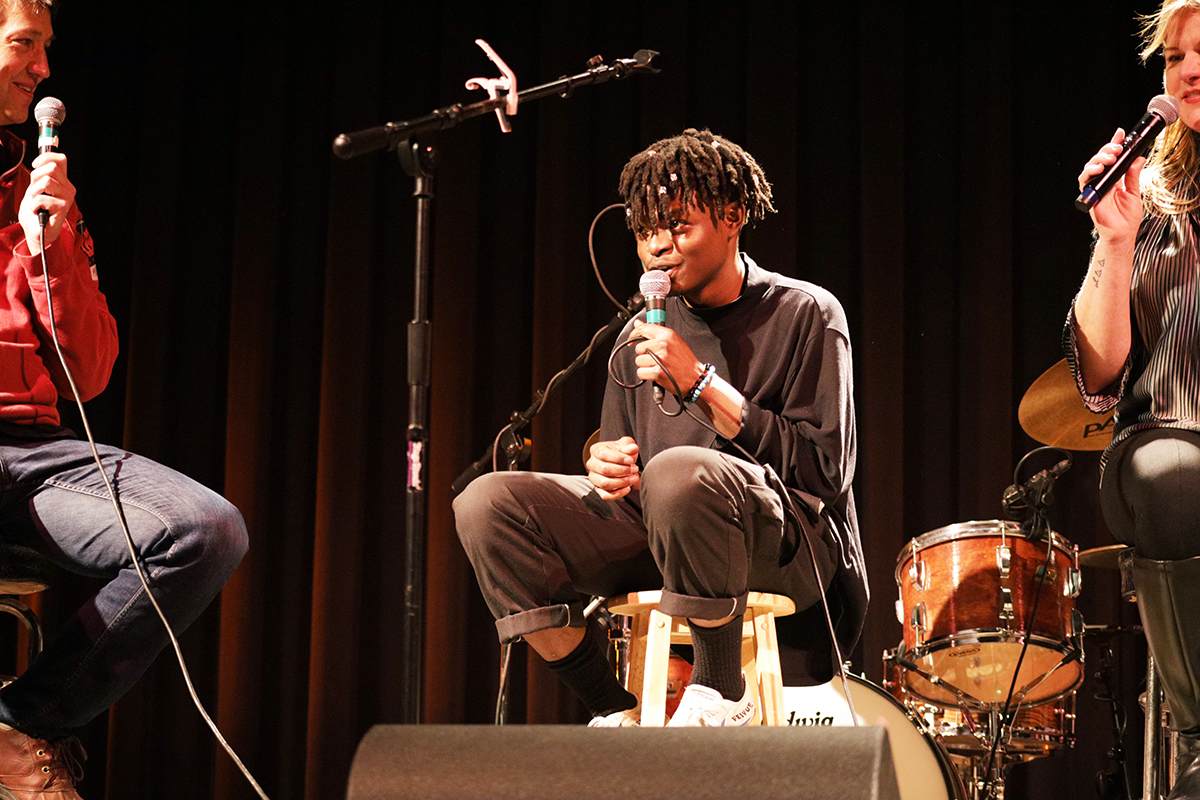 In middle school, Miloe started his own band, which he said was inspired by the St. Paul-based rock band "Hippo Campus." From there, he continued to develop his sound, drawing on the influences of rock, indie pop, rumba folk, and traditional Congolese instrumentals. He said some of his biggest musical inspirations were the late South African reggae legend, Lucky Dube, and Mike Kalambay, a Congolese gospel singer.
Cece Ryan, a local retiree and great-grandmother of six who hosted the Kabeyas 15 years ago when they first came the United States, said has since been a supporter of Miloe and his music.
"I think the fact that he writes his own music is amazing," Ryan said. "I have always been blown away by his musical talent."
Cindie Kouame, whose family has been long-time friends of the Kabeyas, said that for many years they attended the same church, where Miloe played drums and guitar during worship. Over the years, the two families have become very close. Her youngest son was in the official music video of "Where U Are", Kouame said. She described Miloe as down-to-earth and said that his increased popularity has not changed his character.
"He isn't very flashy at all," Kouame said. "He's kept the same people close to him since he got started."
By the end of the year, Miloe said his fans can expect more music. He also plans on launching a world tour, including stops in his current home of the Twin Cities and abroad.
"I'd like to go to Europe this year, and possibly tour France," he said. "And of course, it's always been my dream to share my music with Congo."
Founded in Paris in 1883, Alliance Française is a Minneapolis-based nonprofit that hosts events, classes, and programs to promote French language and culture. The organization's Minneapolis location was established in 1920, when University of Minnesota professor Jacques Fermand assumed presidency, according to their website. The local chapter has since grown from a modest 100 members to over 1,000 across the metro area.

Panashe is a general assignments reporter.





(3 votes, average: 5.00 out of 5)


Loading...