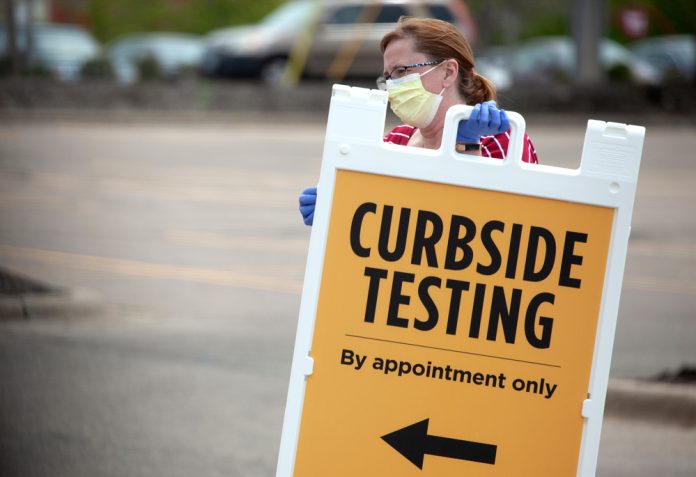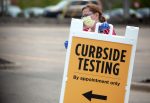 A COVID-19 community testing site is scheduled to open at the former Herberger's in the Midway neighborhood of Saint Paul, the Minnesota Department of Health announced on Wednesday. The health department's move is part of its strategy to adjust testing resources to meet demand and need.
""Testing remains an important tool for protecting ourselves and others from COVID-19," said Jan Malcolm, the Minnesota Commissioner of Health. "As this latest announcement shows, we are continuing to work with community partners to adapt the testing resources to fit the needs and preferences of Minnesotans."
The Midway site, located at 1400 University Avenue West, will offer rapid antigen testing om Sundays from 11 a.m. to 4 p.m. and Mondays through Fridays from 11 a.m. to 6 p.m.
The number of COVID cases has been going down in the last few months as was the number of Minnesotans hospitalized with COVID-19. However, the numbers have been rising lately with a surge attributed to what experts are calling relatives of the omicron variant with names such as BA.2 and BA.2.12.1.
As a result of these strains, the Minnesota Department of Health reported on Tuesday that there are 368 people hospitalized with COVID-19, with 36 of them in intensive care. It also reported 5,117 new cases of COVID-19 which is almost double the number reported a week ago. The over 5,000 new cases do not include at-home tests which largely go unreported.
Tests are free at the state's community testing sites like the one opening in Midway. A full list of the state's community testing sites can be found at this link: COVID-19 Community Testing Sites.
The Midway site will have the ability to conduct up to 5,000 test per day, MDH said in a news release. Translation services and accessibility accommodations will be available on-site. While walk-ins are welcome, MDH is encouraging appointments.
The state also announced the closure of two testing sites at Roy Wilkins Auditorium in downtown Saint Paul and the Stillwater Armory. The two sites' last day of testing will be May 12 and May 13 respectively.
The health department also reminded Minnesotans that they can order two free sets of rapid tests that will be delivered to their homes at no cost. Through the federal government, families can also order free rapid at-home tests at CovidTests.gov. Food banks, local public health agencies, community groups and other community health organizations may also have free tests available.





(No Ratings Yet)


Loading...