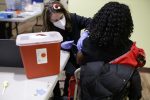 Efforts by African immigrant health care professionals in Minnesota to create COVID-19 awareness in their community continue. On Saturday, it was the Igbo Women League of Minnesota (IWL) hosting a COVID-19 vaccination and education at Brooklyn United Methodist Church in Brooklyn Center. The event, which IWL organized in partnership with the Minnesota Department of Health (MDH), encouraged members of the community to get vaccinated by offering them incentives like gift cards and even catfish, a cultural food.
"Our vision of a healthy Brooklyn Center is what compels us to do what we do," said Ugo Ukabam, IWL's communications manager.
Founded on Thanksgiving in 1994, IWL began when three women, Amaka Onwumere, Benedette Ojiaku, and Rositta Nwaokolo, saw a need for a group bringing together women from the Igbo community of Nigeria living in Minnesota. By 2003, the organization had launched a scholarship program for girls in need in Nigeria and was working to preserve Igbo cultural heritage in Minnesota. In the middle of the coronavirus pandemic, IWL became a Covid Community Coordinator, an MDH program that brings local organizations together to deliver COVID-19 vaccines and preventative and materials like hand sanitizers to communities in need.
The IWL and MDH COVID-19 vaccination program meets participants where they are by providing a culturally sensitive alternative to a clinical setting. Research published by the Commonwealth Fund found that in 2021, just 42 percent of Black Americans said they would be willing to get the vaccine. Hesitancy to undergo necessary medical procedures are believed to stem from Black people's lengthy history of "medical mistrust", a term coined for attitudes of skepticism toward the clinics that can be traced back to slavery, when early gynecologists would perform gruesome procedures on Black women slaves without anesthesia. Medical mistrust ultimately prevents people from receiving needed care. By providing hosting the vaccination event twice a month, IWL provides a space for the community to get vaccinated while alleviating some of the fears that come with going the traditional route.
Denzel Fondungallah, an accountant, waited in line to receive his second booster shot. He said that the process of getting his first shot was "hectic," even in South Dakota where attitudes were laxer. At the time, Fondungallah was a football player at Augustana University and was out for the season due to restrictions, so he was eager to be able to get vaccinated when the time came. He said that it was important that IWL could reach populations that otherwise may not have gotten vaccinated.
"The pandemic was life altering for us all, so it's good that IWL can work to get us all back to normalcy," Fondungallah said.
Matu Mogaka, a senior at Lakeville North High School, awaited her first booster shot. For Mogaka, the effects of the pandemic were "depressing" because the isolation period lasted from her freshman year through the middle of her junior year. She said that because her parents were so strict, she was not allowed to see anyone in person. After a two year wait, she was "more than ready" to get the vaccine.
"I still feel like I missed out on a huge chapter in my life, but I'm glad I was able to get that first dose when I did," Mogaka said.
Mogaka also said she was excited to get boosted and to see those in her community take advantage of the opportunity. She said that, from her perspective, many in the African community do not seem as enthusiastic about going to clinics. Most notably, she recalled the difficulties she encountered in the past while to trying to convince her grandmother to go into a clinic. In addition to people experiencing medical mistrust, Mogaka said the COVID-19 event was good for people who may have other hang-ups about being vaccinated in clinics.
"I think this is a great outreach effort to protect people that are apprehensive about catching illnesses, especially since Covid is not over," Mogaka said.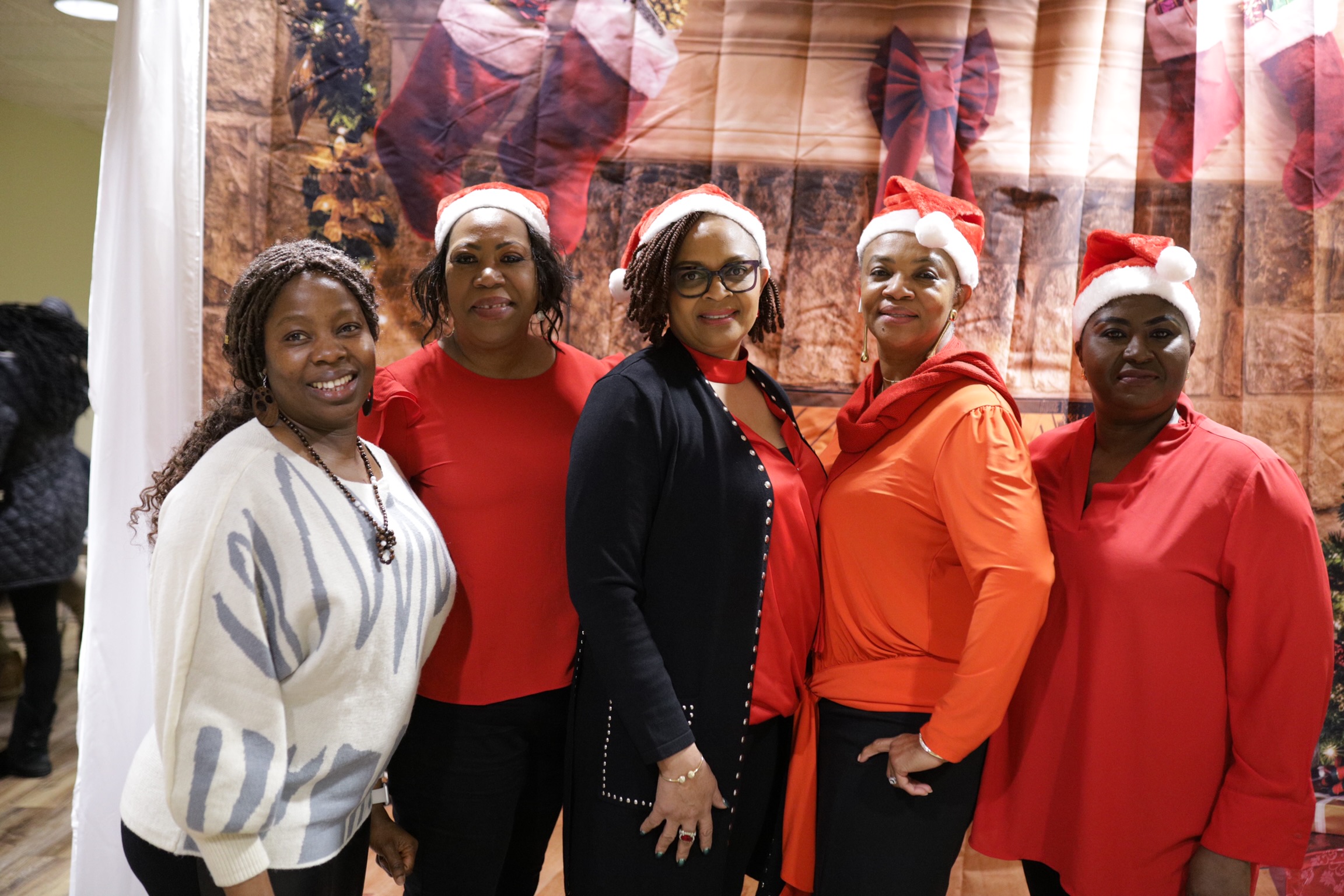 Community member Ngozi Wamuo was there for her fifth dose. She said that she was proud to see IWL transforming the health of the community after more than two years grappling with the pandemic. She also emphasized the importance of getting vaccinated from a communal health standpoint.
"I think it's good that Igbo Women League can have an event where people are encouraged to protect themselves and others," Wamuo said.
Amrill Okonkwo, the project manager for the COVID-19 vaccine event, said that when the pandemic began, IWL saw it as a challenge to ensure community wellbeing. Throughout the operation of the project, she says IWL has served West Africans from various countries, but their primary target has been refugees and immigrants. If the people on the outskirts can be reached, she said, Brooklyn Center could be one step closer to a healthier future.
"We just want our community to be safe and to return to normalcy," Okonkwo said.

Panashe is a general assignments reporter.





(No Ratings Yet)


Loading...