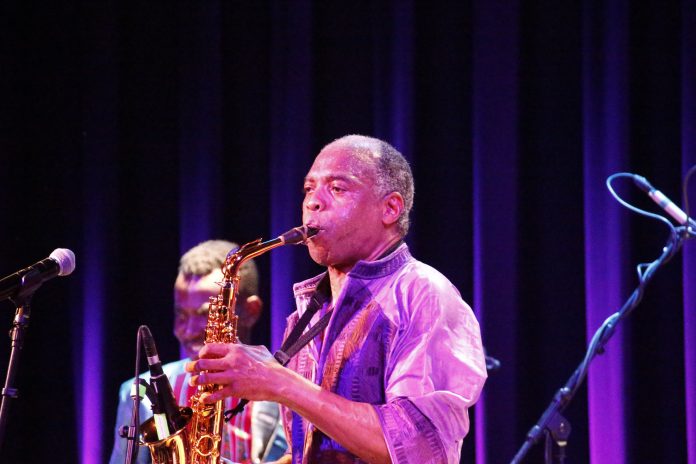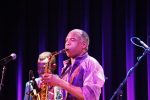 The Cedar Cultural Center hosts hundreds of musical acts every year, but they could not contain the sound of Femi Kuti and his band Positive Force last Wednesday evening, June 22nd.
Nearly 400 concert-goers absorbed Kuti's music in a standing-room-only concert. Pummeled by the sound of a full band that included Femi's son, Made Kuti, if the Cedar's roof could have shot upward, it would have.
The evening opened with DJ Salif Keita piping out dance music to an enthusiastic crowd dressed up and eager to experience an evening rich in music DJ Salif Keita kept us on our feet with updated music from the 70s and 80s and 90s. Many indulged and skittered about the dance floor not formally dancing, but not standing still either.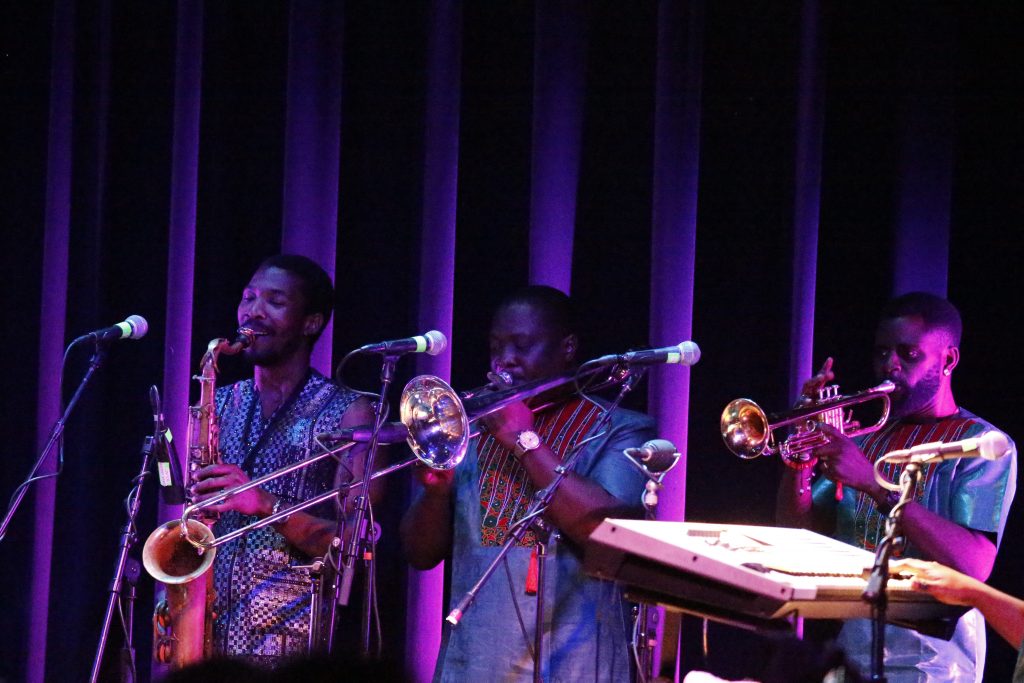 Shortly after 8:30, the commanding sound of Afrobeat musician Femi Kuti, son of Nigeria's King of the AfroBeat, Fela Kuti, took the stage. He introduced the band that included his wife and oldest son. Then he shouted, "Fasten your seatbelts! Are you ready to groove?!"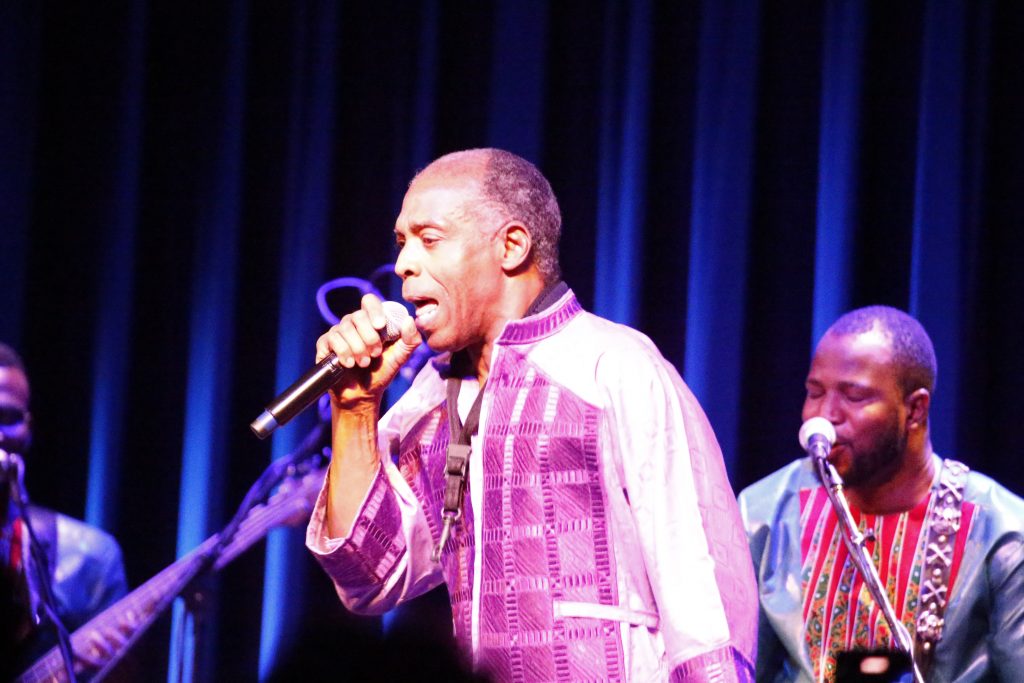 Kuti, master of his music, playing synthesizer, saxophone, and singing his own compositions plays alongside his entourage of horns, guitars, drums, rhythm instruments, and dancers, who also provide back-up vocals.
With little segue between numbers, he played many songs from his latest album, Legacy+ such as PàPáPà, Stop the Hate, and Show of Shame. Nearing the end of his set, he compelled the audience to clap their hands over their heads, "Like this, two hands, everybody, like this."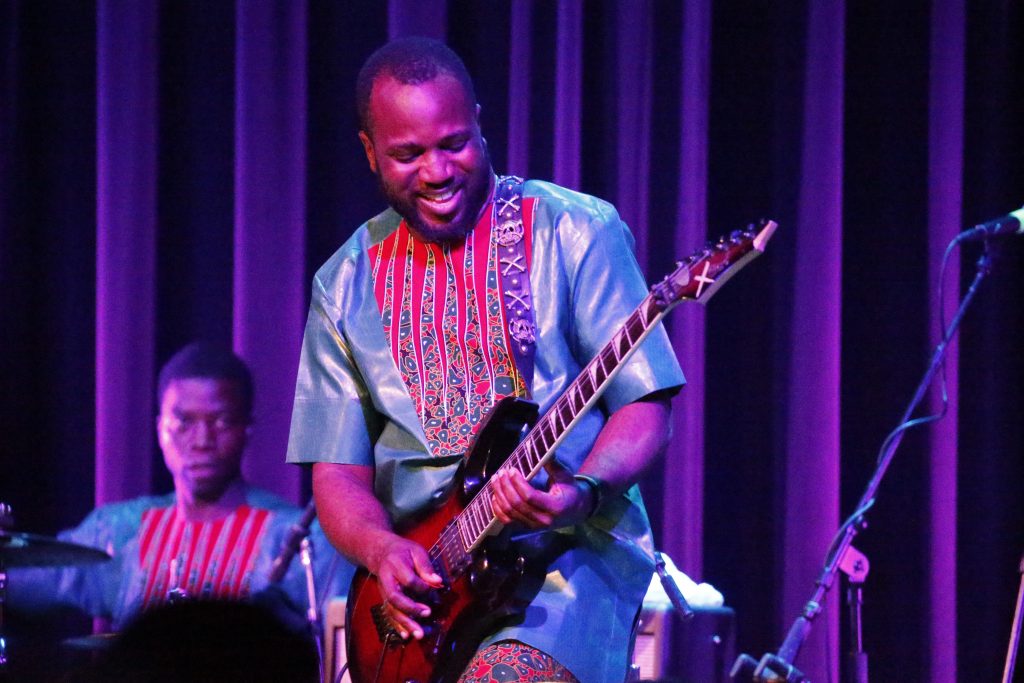 Once we complied, Femi called out, "I'm starting a new song…feel, in your bones, man…bring love, peace, and charity…" Finally, the room was utterly silent and BOOM! The band exploded with another song.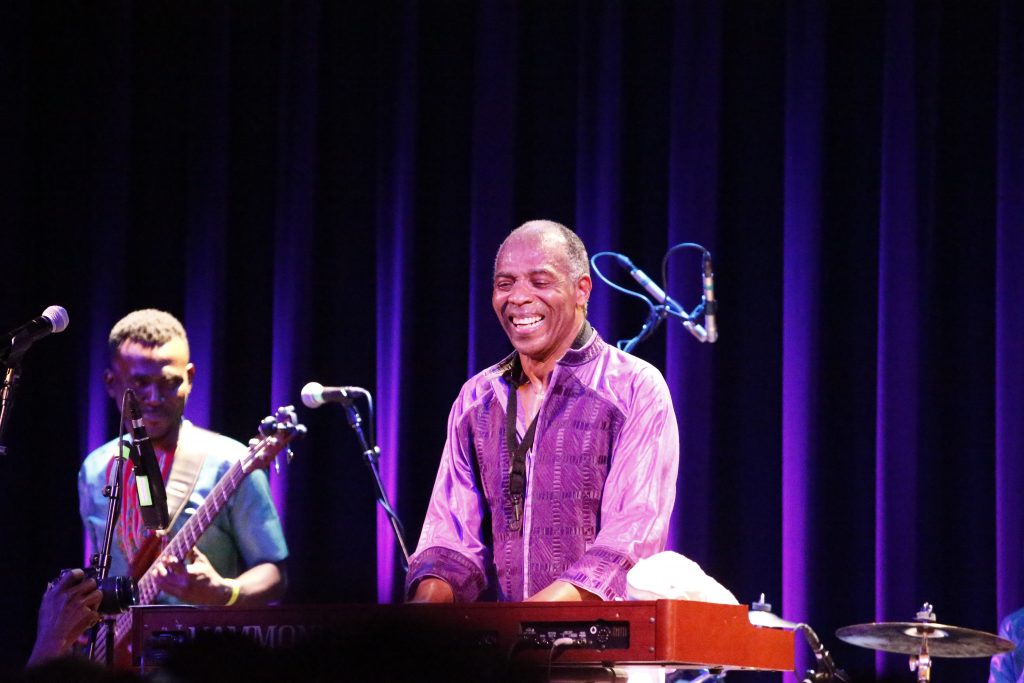 Femi danced with abandon, but afterwards, ruefully told us, "I forget, I'm not 27 any more." He brought his son, Made Kuti, to the front and left the stage to him for a number. Made's sound, unique and clearly separate from his father's, draws from his own contemporaries with an edgy hip-hop vocalization.
Femi Kuti returned to the stage and finished the nearly 90-minute set with an encore that matched the rest of the show—intense and insistent.
Susan is based in Minneapolis and reports on general assignments for Mshale with a focus on entertainment. In addition to reporting, she is also a writer, poet, teacher and coach.





(1 votes, average: 5.00 out of 5)


Loading...