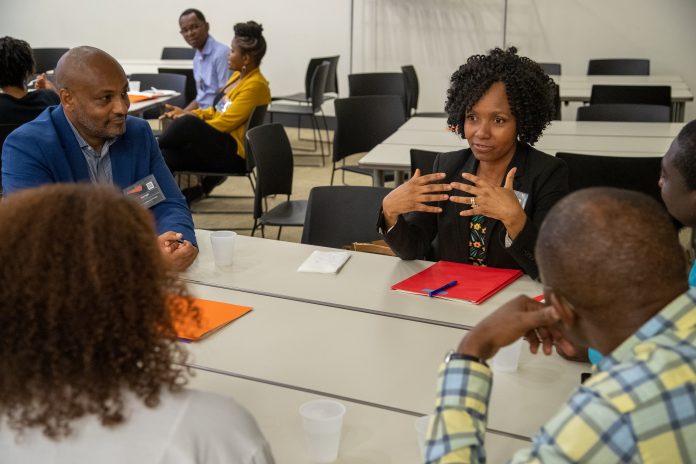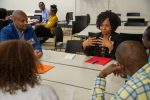 The 5th annual African Immigrant Professional Development Conference (AIPDC) returns to North Hennepin Community College in Brooklyn Park on Oct. 1 to initiate conversations about employment and career growth among people from the continent who live in Minnesota.
This year's theme is "Navigating Change," and to provide participants with opportunities to hear from panelists working in various professional fields.
"This is an opportunity not only for people in the community to listen to and be inspired by the panelists, but also to network and share their own professional capital with each other," said Miata Getaweh, one of the organizers of the conference, who is the executive director of the Center of Immigrant Career Advancement.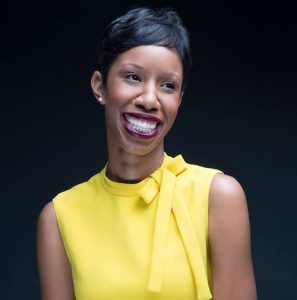 Immigrants across the United States often struggle with finding adequate employment because of their inability to break into professional networks. The struggle is even harder for Black immigrants. According to a recent report from the Minnesota Department of Economic Development, following the outset of the pandemic in April of 2020, workers of African descent saw significantly worse unemployment rates than any other ethnicity, peaking at around 10 percent in April of 2021. Though these numbers have since improved, Black communities still struggle to close the gap.
AIPDC is part of increasing efforts to connect immigrants with the tools they need to thrive in Minnesota's economy. But this work doesn't just make an impact at the individual level. A collaborative report by research firm New American Economy and the Minneapolis Regional Chamber found that immigrants have been integral in restoring Minnesota's post-pandemic economy, comprising 42.3% of workers in "essential services" in the Minneapolis-St Paul metro area. Additionally, immigrants in the area possess 11.2% of spending power, a significant figure considering their population makeup of just under 15%.
"It is critical to include all persons of working age in all communities, including immigrants, to contribute to Minnesota's economic survival and vitality," Getaweh said.
This year's keynote will be delivered by Wokie Daboh, the director of diversity, equity, and inclusion at multinational sports media conglomerate ESPN.
For more information about the conference, including the full schedule and registration details, visit AIPDC's Website.
Panashe is a general assignments reporter.





(No Ratings Yet)


Loading...