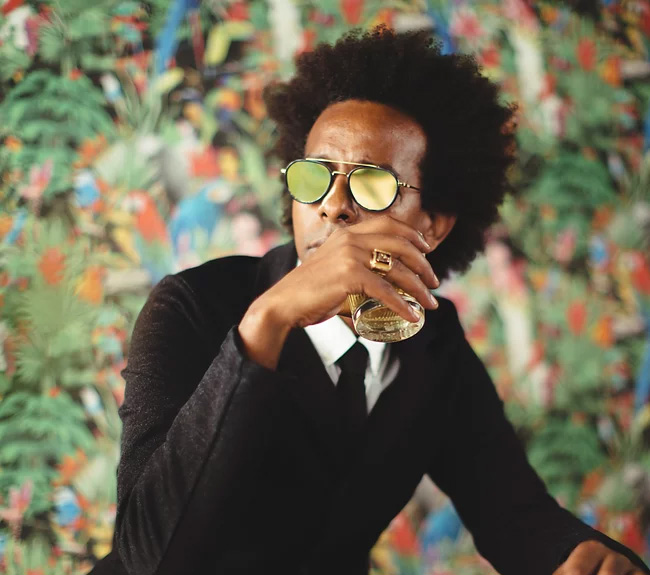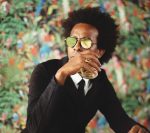 Ethiopian-Israeli singer Gili Yalo and his five-piece band Saturday got everyone on the dance floor hopping to music that blurs boundaries between blues, jazz, funk, reggae, and traditional Ethiopian.
"Ladies and gentlemen, I want to take you to Ethiopia. Do you want to come to Ethiopia?" he asked the audience during the Cedar Cultural Center concert. A few songs later, he coaxed, "Clap your hands higher. Come closer, I want to try something with you. Are you ready?"
The audience approached the stage. Yalo, who has performed worldwide, seemed to tower above the dancing crowd. They jumped in sync as he leapt up and down and shook his hips and shoulders to the beat. He had emerged on stage wearing a bright yellow and black checked jacket, then shed it not long after the first few songs.
He's been singing soulful, healing music ever since escaping famine in Ethiopia with his family as a young boy. They were among Ethiopian Jews covertly evacuated under Operation Moses in 1984. After they settled in Israel, he began performing worldwide as a soloist with the Jerusalem Boys Choir. As a young adult, he sang for seven years with a band, then launched his own band in 2017.
On Saturday he sang songs that evoked hints of mournful blues, reggae rhythms, jazz tones and funky beats, still while retaining Ethiopian flare and characteristics such as melodies and chords based on minor pentatonic scales.
"The music I compose, I try to write without boundaries," he told the audience. His lyrics are in English, Amharic, and occasionally Hebrew. "Ethiopian songs (are still) very precious for me from my childhood."
He and his band performed recent songs including Hylooga, as well as Tadese, Selam, Sab Sam, Hot Shot, Coffee and Fire from the Gili Yalo 2017 debut album, and Sew Lesew and Zelel Zelel from Made in Amharica, a 2019 collaboration with Dallas-based musicians at Niles City Sound recording studio.
Fanaka Nation opened the concert, and the lead singer went back on stage to rap a few lines during one song with a warm invitation from Yalo. "This next song, Selam, is the first song I ever wrote in Amharic," Yalo said. The two danced and jammed on stage with the band.
Gili Yalo's tour included performances at global music festivals and venues in Georgia, Indiana, Vancouver, and the Kennedy Center in Washington D.C., and was to conclude Oct. 3 in Chicago. Yalo planned to return home to Tel Aviv for a month, then begin another tour with his band, including Nadav Peled on guitar, Dor Heled on keys, Billy Aukstik on trumpet, Peter Kronreif on drums, and Geoffrey Muller on bass.
In a new thrust, Yalo is creating experimental spiritual music, even writing lyrics in Ge'ez, an ancient Semitic language now spoken only by rabbis and a few in the Jewish community. The inspiration came in part when his mother, a very spiritual person, passed away several months ago.
"I'm not a typical Ethiopian musician," he said in an interview before the show. "I'm trying to create my own world, not trying to imitate. That's the most important thing to me."

Maureen Smith Martindale is a contributing writer at Mshale and a Minneapolis educator and journalist who has written hundreds of articles for newspapers and magazines including the Star Tribune, the Christian Science Monitor, and many others.





(1 votes, average: 5.00 out of 5)


Loading...