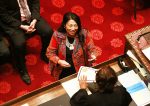 The swearing in of three Black women at the Minnesota state senate on Jan. 3 was indeed historic, but it might have taken the spotlight away from another remarkable achievement for people of color in general.
In addition to Clare Oumou Verbeten, Zaynab Mohamed, and Erin Maye Quade, who jointly made history as the first Black women ever elected to the Minnesota state senate, there was Susan Pha, a Hmong American who left her city council seat in Brooklyn Park to run for the senate. Pha is no stranger to the African immigrant community, having defeated Kenyan American leader Huldah Momanyi Hiltsley in the Democratic primaries.
Pha is the second Hmong woman in state history to be elected to the Minnesota Senate.
In past interviews, Pha said that she never thought she'd be interested in politics, until her friends and family encouraged her to run for the city council seat in 2016. She went on to make history by becoming the first person of color to be elected to the Brooklyn Park's city council. It was her first attempt to run for office, easily winning with 56 percent of the vote.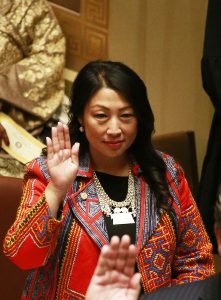 Pha announced her candidacy for the senate in August 2021, shortly after incumbent Sen. Chris Eaton announced her retirement from representing District 40. When Pha and Hiltsley announced their intentions to enter state politics, there was hope among communities of color in Brooklyn Park and nearby Brooklyn Center that they both would become successful. But when district boundaries were redrawn in 2021, as they must every 10 years to reflect population changes after the U.S. census, both women found themselves in the same constituency, District 38. That lead to months of them competing against each other in a nomination exercise that ended without endorsement of any candidate by the Democratic Farmer-Labor Party, as the Democratic Party is known in Minnesota.
The contest was decided at the ballot box in August when Pha won more than 61% of the vote to carry the flag for Democrats against Republicans in November. After her defeat, Hiltsley rallied the African community to support Pha in the battle against Brad Kohler, the Republican candidate. Pha won the senate seat by 64% of the vote.
Pha's city council term was set to end in 2024, but she said that she wanted more out of her political career. The self-proclaimed community-centered politician said she wanted to make an impact on an even larger scale at the state level.

Panashe is a general assignments reporter.





(No Ratings Yet)


Loading...