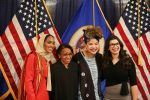 The 2023 swearing in of lawmakers who were elected to Minnesota's state legislature was like no other before. The ceremony, which was held on Jan. 3, saw the swearing in of a Black woman for the state senate for the first time since Minnesota joined the United States 164 years ago.
Make that three Black women sworn in. Zaynab Mohamed of District 63, Clare Oumou Verbeten of District 66, and Erin Maye Quade of District 56 shared the honor of making history when they got elected in November.
"You can't have democracy without Black women," Quade said. "I am excited for all three of us on this monumental day."
The state of Minnesota joined the union on May 11, 1858. It elected its first Black senator, Dr. Robert Lewis, more than a century later, in 1972, but no woman has ever been elected to serve in the upper chambers of the state legislature.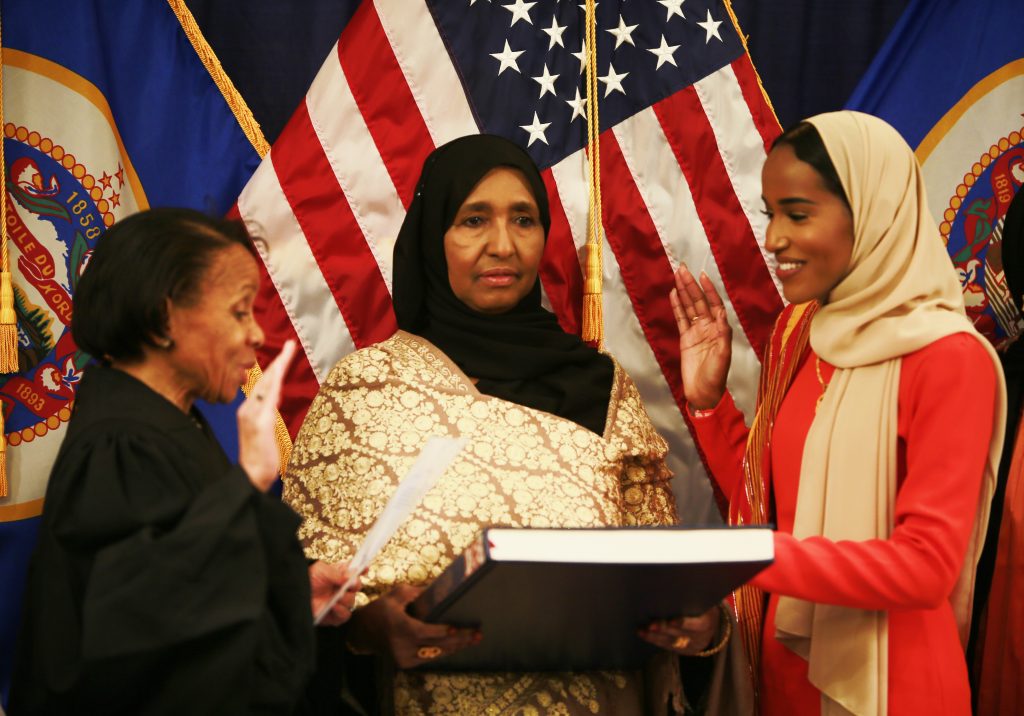 The election of the three women is indicative of the state's changing demographics. Minnesota is home to around 400,000 residents who identify as Black or African American, 125,000 of whom were born in Africa, according to a 2020 study published by the Minnesota Department of Employment and Economic Development. Between 2010 and 2020, the state's African immigrant population grew by 78%, the same report said. With the growth in population, Africans have become more involved in Minnesota politics and are creating significant impact in the state. Over the last few elections, several African-born Minnesotans have been elected to various seats ranging from local government in small suburban cities to the Minnesota state legislature, and of course to Capitol Hill, in the case of Rep. Ilhan Omar, who was overwhelmingly re-elected to her third term representing Minnesota's 5th Congressional District in the U.S. House of Representatives.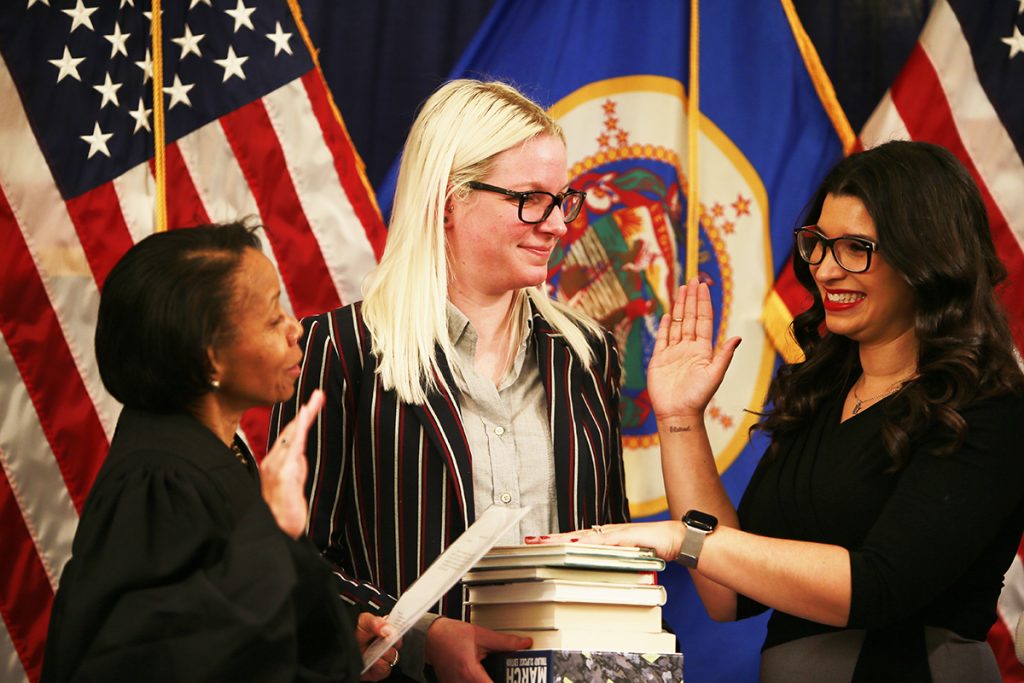 Verbeten, who did not have a challenger in the nominations to represent the Democratic Farmer-Labor Party (DFL), as the party is known in Minnesota, she easily beat her Republican opponent, Mikki Murray, and Jeremy Peichel, a libertarian.
Mohamed defeated Todd Scott in the DFL primaries and went head-to-head with Republican Shawn Holster to fill the open seat of retiring Patricia Torres Ray, who herself made history in 2006 as the first Latina and Colombian immigrant to be elected to Minnesota state senate, according to the Minnesota Council on Latino Affairs.
Quade, who defeated Justin Emmerich in the DFL primaries before going on to beat Republican challenger Jim Bean, was a Minnesota State representative from 2017-2019. Between 2019 and November, Quade served as an advocacy director at Gender Justice, a gender equity organization. After her oath of office, Quade said she looked forward to representing as a Black woman the community she grew up in.
"I am excited to serve and help create a better quality of life for all Minnesotans," Quade said.
Verbeten, a daughter of Senegalese and Dutch- American immigrants, announced her candidacy for State Senate on Feb. 15, 2022. She said that growing up, she was inspired to achieve her dreams by her schoolteacher father and her mother, who owned a cleaning business. Through the duration of her career, she has positioned herself to be active in Minnesota policy and legislature. Her work experience includes roles such as Deputy Political Director for Governor Tim Walz in 2017, and most recently as an Equity and Inclusion Program Manager for the City of St. Paul. Verbeten said her campaign was centered on social justice, citing police reform as one of the key issues she plans to address in office.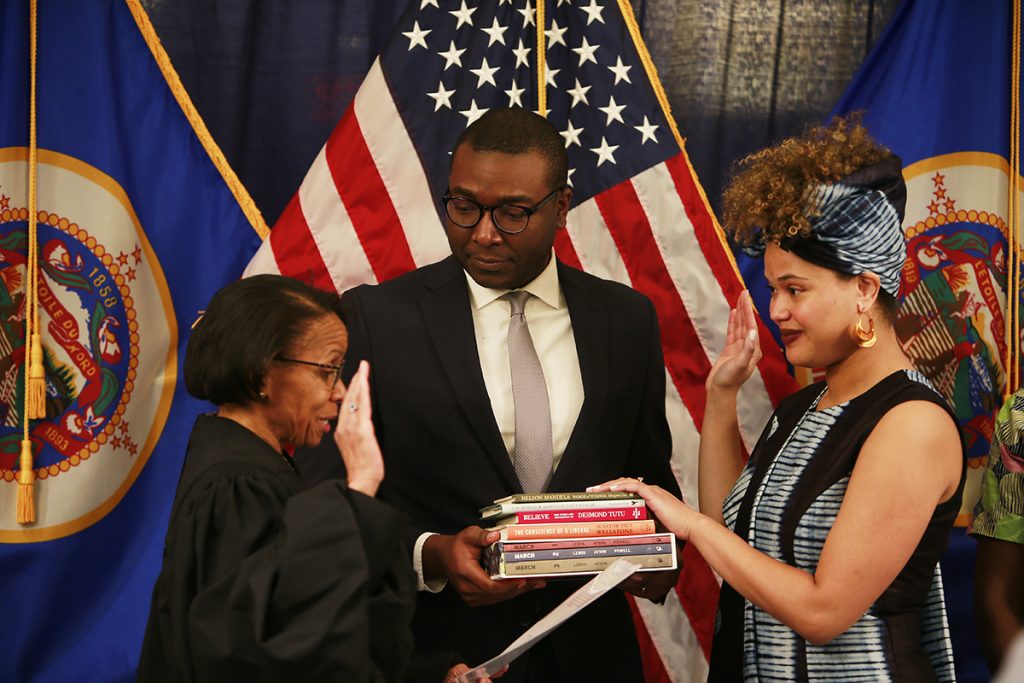 Clad in a multicolor African print dress, Verbeten posed with friends and fans as she waited to be sworn in, while her mother, Ramata Verbeten, looked on. Her mother said that she knew long ago that her daughter would get into politics.
"From the moment she gave a speech in front of the principal in 6th Grade, I knew," Ramata Verbeten said. "It is overwhelming, and I'm so happy and proud."
After the swearing-in, Verbeten, Mohamed, and Quade embraced, as crowds flocked to capture the historic moment in photos. Amongst the crowd was Marvalyn Tripp, who has worked with Verbeten. She said she could attest to Verbeten's work ethic and aptitude, which she said made her confident that the new senator would succeed. In addition to expressing pride in seeing Black women in the senate, Tripp also said she was happy to see the community defy heavy snow to come together to St. Paul to witness the ceremony.
"It's important for the community to be present for this because this is who's representing us," Tripp said.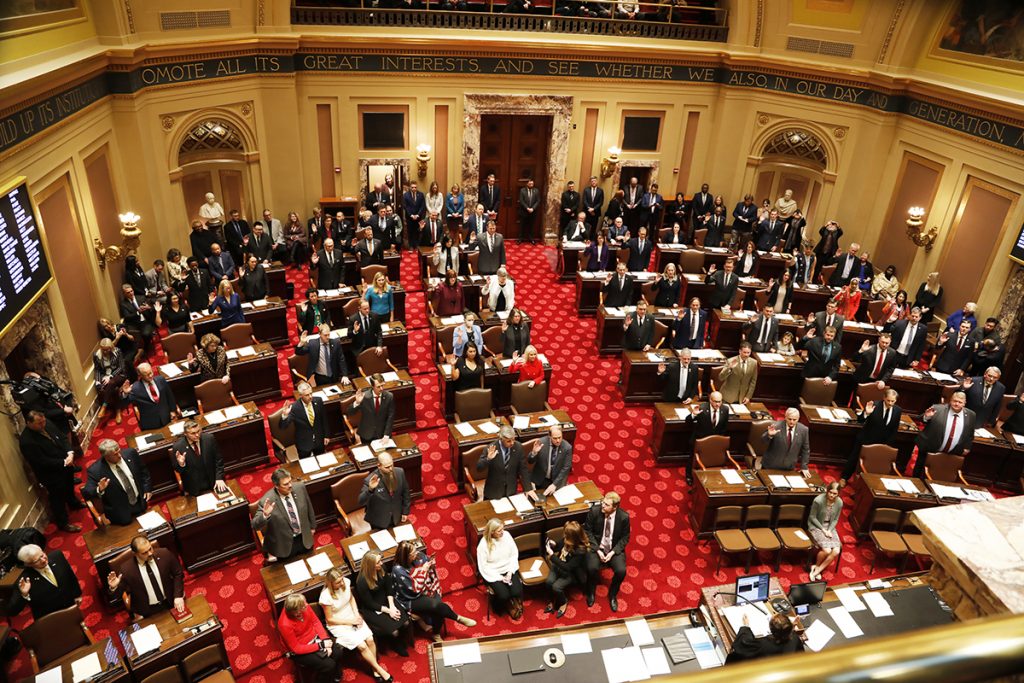 At age 25, Mohamed is also the youngest person ever to be elected to the state senate. Mohamed launched her campaign in December 2021. She is a first-generation Somali immigrant who moved to Minneapolis with her family as a young child. Growing up in a working-class immigrant family, she and her siblings joined the workforce early to help their parents pay rent. Still, Mohamed was able to build a life for herself. After graduating from the University of Minnesota in 2019, she went on to become a Community Advocacy Manager at the Minneapolis chapter of the Council on American-Islamic Relations. She said that her campaign was centered around affordable housing, education, criminal justice reform, healthcare, labor rights and economic justice, and environmental justice.
After taking oath, Mohamed walked the halls of the capitol, with an entourage of friends and family trailing behind her. After stopping for hugs and photos with friends and supporters, she candidly shared why the day was so significant for her. Mohamed said that she was not only excited to break barriers, but also to be able to influence change.
"I am excited to create policies that will be long lasting and get things done for the people of Minnesota," she said.

Panashe is a general assignments reporter.





(3 votes, average: 5.00 out of 5)


Loading...