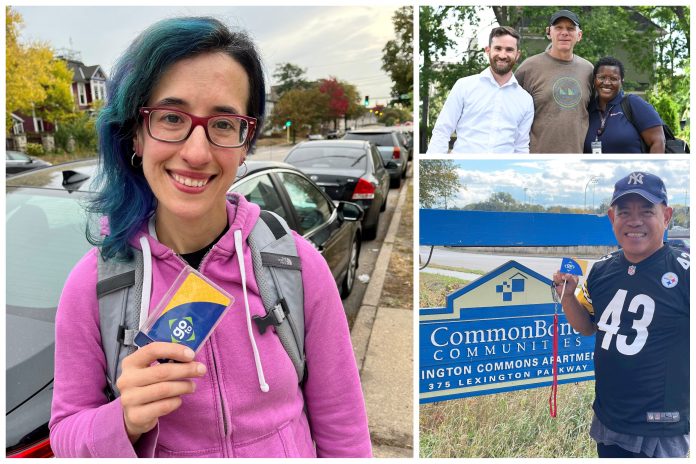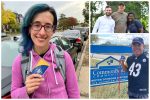 Sponsored Content from Metro Transit
Sarah Cohen values the solar panels and heat pumps that help reduce energy use at the Minneapolis apartment building where she lives.
Another green feature she appreciates – the Residential Pass that she and more than 70 other tenants at Green Rock Apartments receive. The unlimited ride passes are purchased and distributed by the building owner, allowing Cohen and her neighbors to ride transit as often as they need to at no direct cost.
"It ranks pretty darn high among the amenities," said Cohen, who rides the bus when it's too cold to bike. "I think this is a really wonderful addition, and I'll save up to $60 a month in what I would have spent on transportation."
Stories like Cohen's are becoming more common as Metro Transit's Residential Program slowly expands. The program was piloted in 2019 and is now being marketed to multi-family housing owners across the region.
Through the program, property owners pay $14 a month to buy passes for each building unit. For building owners, the passes are another selling point and a way to win city support for new projects without the addition of costly parking stalls.
So far, six properties have bought Residential Passes from Metro Transit for a total of 225 units.
The passes can be a great strategy for attracting renters and are especially helpful to those living in affordable housing. Housing and transportation costs can account for more than half of an average household's budget.
"Pairing the Residential Pass with affordable housing is a powerful way to improve financial security by tackling both transportation and housing affordability,'' said Michael Krantz, manager of Metro Transit's Transit Oriented Development Office.
In Saint Paul, residents at CommonBond Communities' Lexington Commons Apartments are using their Residential Passes to access jobs, food, and other services.
"It's definitely a top-shelf amenity," resident Philip Montesa said. "I do not have a vehicle, and I use public transportation on a daily basis."
Pass program increases ridership
A 2019 Metro Transit pilot helped show that residents are more likely to ride transit with a Residential Pass. After six months:
– Nearly 60% of residents in four buildings used the transit passes they received
– Overall, renters took transit 50% more often
– Renters who didn't already have a monthly pass took 78% more rides
How to participate
Property owners and managers who are interested in the Residential Pass program are encourage to email Tenille Warren or call 612-349-7318.

Metro Transit is the primary public transportation operator in the Minneapolis–Saint Paul area of the U.S. state of Minnesota and the largest operator in the state.





(1 votes, average: 5.00 out of 5)


Loading...