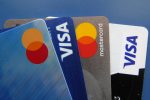 Credit cards are an essential tool for many households and businesses in today's economy. They provide a convenient way to make purchases without the need for cash or checks and offer benefits such as rewards programs, fraud protection, and the ability to build credit history. They can also provide a lifeline for individuals in emergencies to pay for essential expenses. They have become an integral part of our financial system, and their importance cannot be overstated.
However, bills like the Credit Card Competition Act would damage the credit system as we know it. This bill was introduced just last year with the U.S. Congress to regulate interchange fees, which are the transaction fees issued by credit card companies to merchants every time a customer uses a credit card. The bill would have also forced banks to include multiple network options for transactions, rather than utilizing their preferred network option, which would lead to less transaction security.
While the intent is to lower interchange fees and reduce costs for merchants who could pass these savings down to consumers, it could have unintended consequences that would hurt small businesses, limit access to credit, and take away credit card reward programs. This would disproportionately affect the Black community, who is more likely to rely on credit cards and rewards programs to make ends meet. Many credit card rewards programs offer cash back or other benefits that can assist lower-income individuals and families pay for essential expenses like groceries and gas. If these rewards programs are reduced or eliminated, it could make it harder for low-income families to make ends meet.
Additionally, corporate retailers would benefit greatly from these changes. As interchange fees are reduced, large corporations can improve their bottom line by pocketing the savings rather than passing them down to consumers. When similar legislation was passed in 2012 under what was known as the Durbin amendment, the same type of regulation scheme was applied to debit card transactions and corporate retailers were able to grow their profits by an extra $90 billion, while most of their prices remained the same.
Furthermore, capping interchange fees would limit access to credit for individuals with low credit scores or no credit history. A bill like this would make it more difficult for credit card companies to offer credit to high-risk individuals, such as those with low credit scores or no credit history. This could lead to fewer people being able to access credit, which would make it harder for them to make necessary purchases or even build credit.
Moreover, credit card companies generate significant revenue from interchange fees. This revenue helps offset the cost of providing credit to consumers. If these fees are lowered, then credit card companies could be forced to either raise their interest rates or reduce rewards programs to maintain their profitability and ability to provide credit. This would lead to higher costs for consumers and potentially reduce their willingness to use credit cards, which would harm the overall economy.
Instead of enacting the Credit Card Competition Act, lawmakers should consider alternative solutions that address the underlying issues. Lawmakers could work to improve financial education and access to credit for low-income individuals and families. While bills like the Credit Card Competition Act may have good intentions, they could have unintended consequences that would harm small businesses and minority communities, limit access to credit, and take away credit card reward programs.

Hollies Winston is the first Black mayor of Brooklyn Park, the sixth largest city in Minnesota. He is also the owner of Guaranteed America, LLC and 2013 MBA Class of the University of Minnesota's Carlson School of Management.





(1 votes, average: 5.00 out of 5)


Loading...