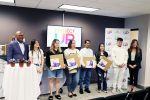 Recently-arrived refugees in the Twin Cities are getting a head start to fully participate in the digital world thanks to a donation of 100 laptops from Comcast during a surprise announcement, as part of the telecom giant's efforts to expand digital equity.
On Friday, the company's executive vice president for public policy and digital equity, Mr. Broderick Johnson, flew into town to announce a partnership with Richfield-based Arrive Ministries, a refugee resettlement agency.
"We're proud to be a technology partner for Arrive Ministries because high speed internet is the ultimate tool for closing disparities and helping people succeed," Mr. Roderick said when announcing the partnership at the nonprofit's office. "I am incredibly lucky that I get to work for a company where I am able to give back in so many ways which is indeed very special."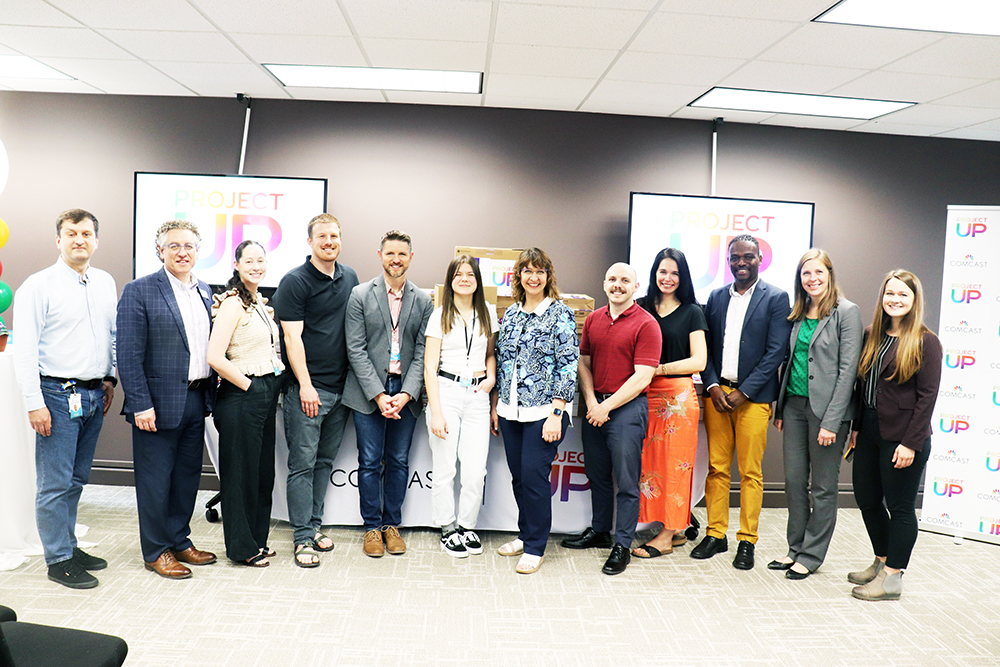 Hennepin County Commissioner Debbie Goettel and Richfield Mayor Mary Supple were present and both praised the partnership.
A recent Migration Policy Institute  report found that the digital divide hit U.S. immigrant households disproportionately during the COVID-19 pandemic. Additionally, 36 percent of native-born, native-language adults were at higher levels of proficiency solving problems in digital environments or using digital tools as of 2015, compared to just 12 percent of U.S. residents who are foreign born and speak a language other than English, according to the Program for the International Assessment of Adult Competencies (PIAAC) study run by the Organization for Economic Cooperation and Development (OECD).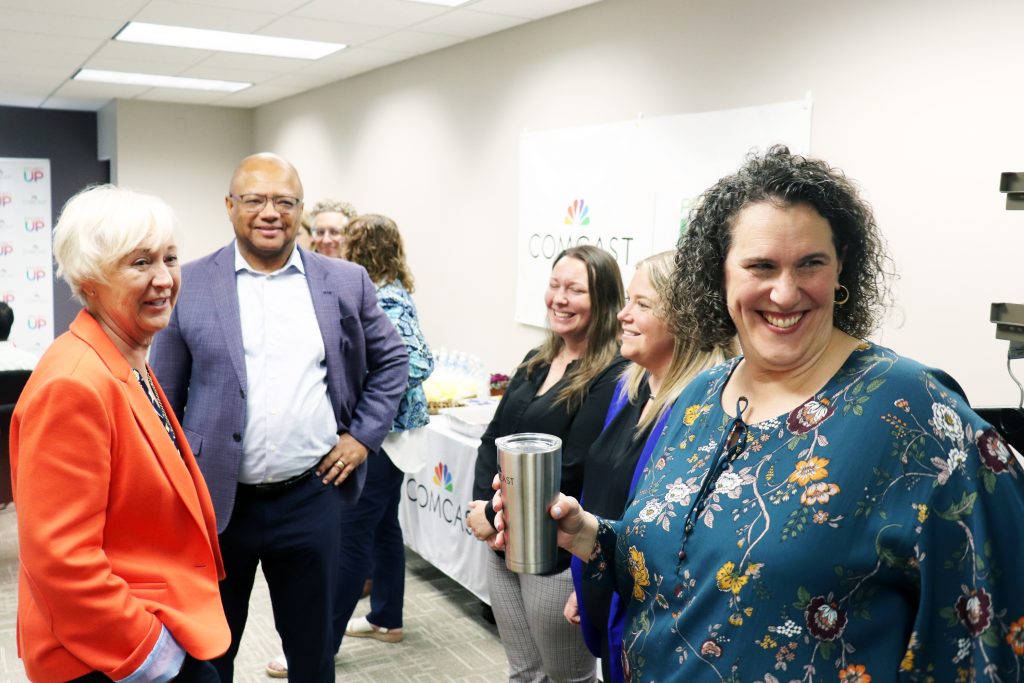 Since 2005, over 30,000 refugees have relocated to Minnesota, with a slight pause starting in 2020 as pandemic restrictions begun and travel became impossible. In 2022, as refugee admissions started picking up again, most of the refugees who entered Minnesota last year came from Somalia, Ethiopia, and the Democratic Republic of Congo.
Mr. Johnson said Friday's donation is part of its nationwide $1 billion Project UP initiative, a 10-year program by the company to advance digital equity through programs and partnerships, such as the one with Arrive Ministries.
He also reiterated his company's commitment to participating in the federal government's Affordable Connectivity Program (ACP), which Mr. Johnson, who previously served in the Obama White House, described as a "game changer" saying an "an additional 50 million people are eligible for this voucher."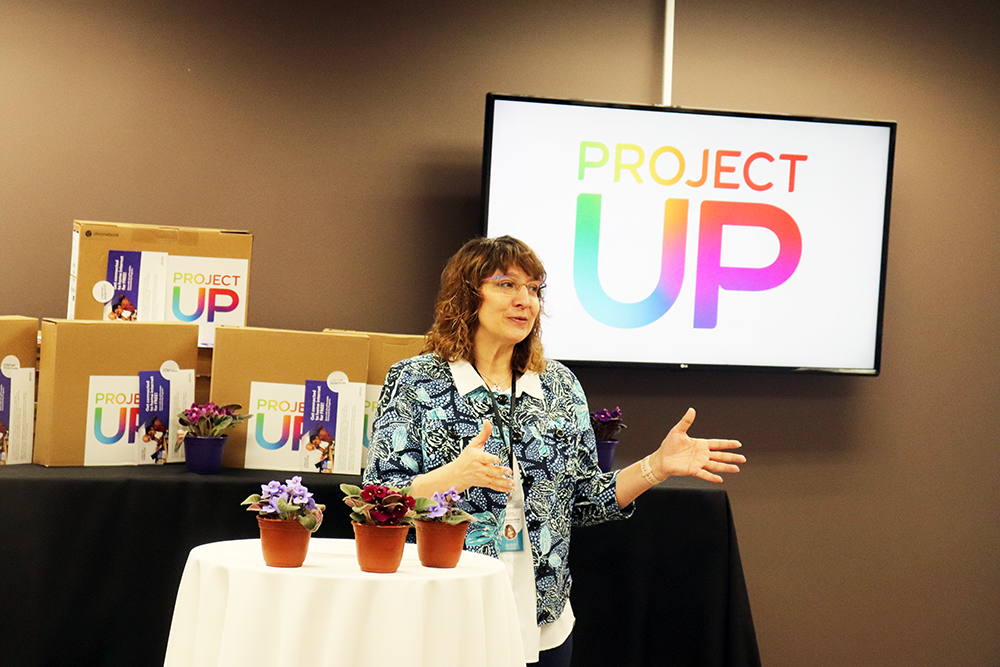 The ACP provides eligible people with up to a $30 per month credit toward their internet and mobile services ($75 per month on tribal lands).
The refugees that received the laptops on Friday are part of a technology empowerment program by the resettlement agency to expand technology literacy and access for newly arriving refugees as they settle into their new country, Managing Director Annie Perdue-Olson said.
"You need technology to access your bank account, to pay bills, apply for a job and access to the internet all those things," Ms. Perdue-Olson said. "And those are all critical services our refugees need just like you and I, and we decided to break that barrier."

Born and raised in Kenya's coastal city of Mombasa, Tom is the Founder, Editor-in-Chief and Publisher of Mshale which has been reporting on the news and culture of African immigrants in the United States since 1995. He has a BA in Business from Metro State University and a Public Leadership Credential from Harvard's Kennedy School of Government. He was the original host of Talking Drum, the signature current affairs show on the African Broadcasting Network (ABN-America), which was available nationwide in the United States via the Dish Network satellite service. On the show, he interviewed Nobel laureates such as 2004 Nobel Peace prize winner, Professor Wangari Maathai, the first woman from Africa to win the peace prize and heads of states. Tom has served and chaired various boards including Global Minnesota (formerly Minnesota International Center), the sixth largest World Affairs Council in the United States. He has previously served as the first Black President of the Board of Directors at Books for Africa. He also serves on the boards of New Vision Foundation and the Minnesota Multicultural Media Consortium. He has previously served two terms on the board of the United Nations Association. An avid runner, he retired from running full marathons after turning 50 and now only focuses on training for half marathons.





(1 votes, average: 5.00 out of 5)


Loading...