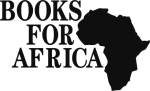 Job Title: Manager of International Logistics
Job Category: Logistics; Project Management
Position Type: Full Time Exempt
Location: Hybrid/majority remote; must be able to attend weekly in-person meetings and attend events as needed
Reports to: Executive Director
Education: Bachelor's degree or equivalent combination of education and experience
Experience: 2-5 years in Logistics or Project Management preferred; on-the-job training considered for candidates with less than 2 years
Salary: $47,000 – $52,000 DOQ + full benefits including employer sponsored health & dental, life, 401k, LTD and more
To apply: Please submit a cover letter and resume, totaling no more than 4 pages. Email applications to bfa@booksforafrica.org. No phone calls, please. Applications received by June 16 will receive priority.
Books For Africa is an equal opportunity employer. Minority and African Diaspora candidates are encouraged to apply!
Job Summary: The Manager of International Logistics is responsible for coordinating and executing Books For Africa's annual shipping schedule. Primary duties include coordinating funding, shipment, and port clearance details with recipient partners; coordinating book selection and packing with warehouse staff; managing relationships and driving timeline with freight forwarders; coordinating post-shipment feedback and evaluation program; preparing status and goal reporting to Executive Director and Board of Directors.
Essential Functions:
Manage the shipment of multiple shipping containers per month from our Georgia warehouse.
Create schedules and project timelines for up to 20+ shipments at a given time.
Manage relationships with on-the-ground stakeholders, preparing groups for the arrival of containers and the task of clearing shipments through customs.
Survey and monitor recipients, ensuring compliance with organizational requirements and reporting on outcomes.
Maintain accurate and detailed records of all shipments in Salesforce.
Solicit funds for projects by preparing quotes and fostering donor relationships.
Create project budgets and execute projects within budget.
Manage issues and risks of projects, escalating to management when necessary.
Source and maintain inventory on specialty items (computers, Law Libraries, etc.) to support upcoming projects and ensure passage through the project pipeline.
Maintain expertise in individual countries' import regulations, preparing all necessary inspections and paperwork for commodity shipments.
Manage warehouse inventory management system, including integration of inventory with Salesforce.
Qualifications Required:
Bachelor's Degree or equivalent combination of education and experience
Interest in international development/Africa/literacy & education
Ability to manage multiple priorities and deadline
Strong organization skills and an attention to detail
Strong communication and interpersonal skills; ability to process and organize a high volume or email communications
Ability to work independently, exercising initiative and sound judgment
Ability to collaborate with recipient partners, team members, and vendors
Ability to meet in person at least once per week at our Minnesota warehouse/office
Computer proficiency, especially in Microsoft Office (Outlook, Teams, Word, Excel)
Qualifications Preferred:
Knowledge of non-profit industry
Experience in Salesforce
Knowledge of/experience in international logistics





(No Ratings Yet)


Loading...