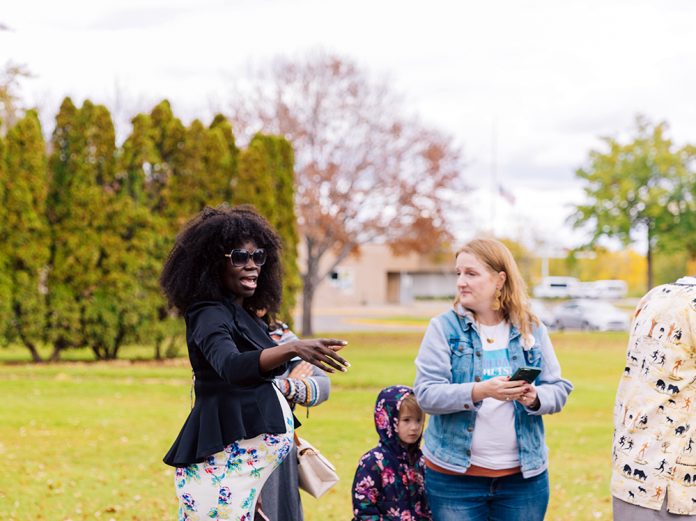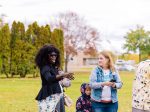 For some people, running for office and not winning could mark the end their political ambitions. Not Huldah Momanyi Hiltsley. After an unsuccessful attempt in 2022 for election to the Minnesota State Senate, Hiltsley is back on the campaign trail. Only this time, the Kenyan American leader is going for the honor to represent District 38A in the state's House of Representatives.
Hiltsley announced her new bid during an event held on the afternoon of Saturday Oct. 21 at the gazebo on the grounds of the Community Activity Center in the Twin Cities suburb of Brooklyn Park, where she lives. The central focus of her campaign is on raising awareness about the gap that exists in fostering community-wide understanding of the political process, especially in such a diverse community, she said. Hiltsley said there were, for instance, resources, and funds tailored to different communities, but some weren't taking advantage because they did not know about them.
"I aim to raise awareness and bridge the divide for those who may face challenges that need addressing before active participation, those who lack the necessary knowledge, or those impeded by barriers in accessing opportunities," Hiltsley said.
District 38A encompasses the southern half of Brooklyn park and the entire city of Osseo. The other half of Brooklyn Park is represented by Minnesota House Speaker Melissa Hortman. Brooklyn Park is a minority-majority city, with people of color accounting for 55% of the population. People who identify themselves as Black or African American make up more than 29% in Brooklyn Park, making them the single largest minority group, according to data from the U.S. Census Bureau. African immigrants fondly refer to the city and neighboring Brooklyn Center as "Little Africa." Politicians like Hiltsley say, however, that the strength of people of African descent isn't reflected in Little Africa's leadership beyond local city council government.
As an example, Hiltsley points to involvement on the board of Black Farmers, an organization dedicated to incorporating Black people into the agricultural sector. She said she joined the board because the challenges of Black farmers remain largely unaddressed by current legislation and policies.
"We've found ourselves in recurring conversations because we haven't been at the decision-making table," Hiltsley said.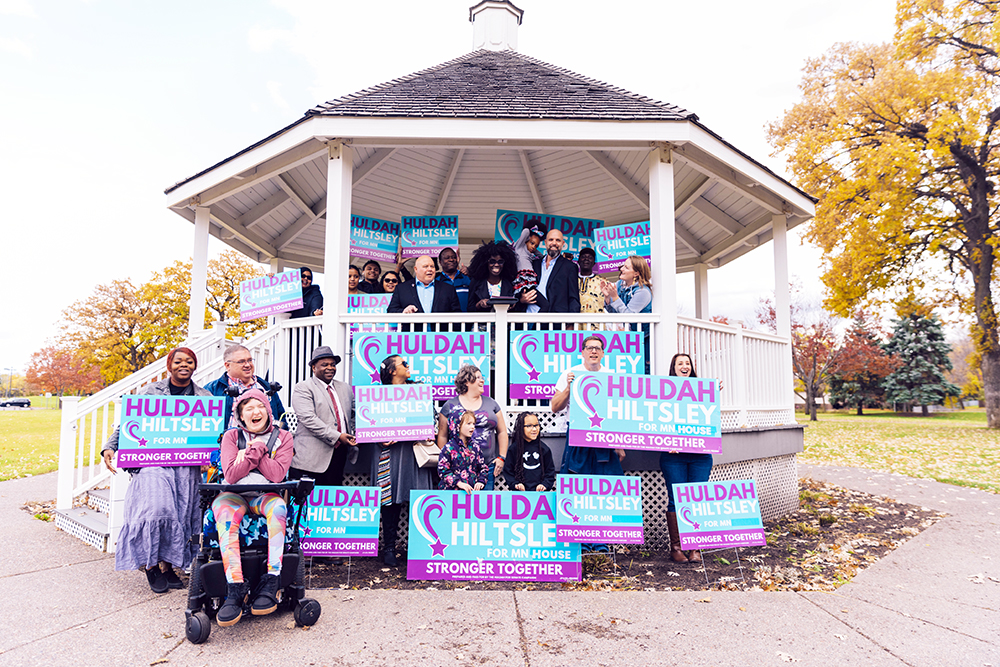 Hiltsley is a first-generation Kenyan immigrant, who has lived in Minnesota since she was a child. She is an alumna of Robbinsdale Cooper School, and holds an impressive academic background, including three bachelor's degrees and a master's degree, all from Bethel University, with one of her degrees specializing in International Business. Her professional journey led her into the fields of data privacy and data protection, but she said her true calling was community advocacy to address the needs of all residents. She is the immediate former president of Mwanyagetinge, a community organization of Kenyans living in Minnesota.
Chelsea Youngquist, Hiltsley's , underscored the importance of what she said was Hiltsley's unique perspective.
"It's time to harness her energy, embrace her innovative ideas, and rally around her dedication to strengthening our community," Youngquist said. "This commitment has been evident since her Senate run."
That run for the Senate was in 2020, when Hiltsley joined the race to succeed Chris Eaton, who was retiring after more than a decade of representing District 40 in the upper house of Minnesota's state legislature. But her battle became harder when the redistricting mandated by the results of the 2020 U.S. census placed her in the same constituency (Senate District 38) as another newcomer, Susan Pha, a popular Hmong American who at the time was a member of the city council in Brooklyn Park. Their contest to win the endorsement of the Democratic-Farmer Labor Party (DFL), as the Democrats are known in the state, ended in a stalemate. Although Hiltsley garnered more delegates than Pha, she fell six points short of the 60% required to earn the party's endorsement. The delegates' failure to agree on a candidate took the contest to voters in the DFL primaries, where Pha edged Hiltsley. Pha went on to win the seat in the heavily Democratic district.
Hiltsley has now decided to shift to the House of Representatives with what she said was a broader mission in mind. She said one of her aims was to elevate awareness and champion innovative policies that empower BIPOC (Black, Indigenous, and People of Color) communities and immigrants.
Micah LeRoy, who was an intern in Hiltsley's 2022 senatorial campaign described her as someone who believes that communities are "stronger together."
"This sentiment encapsulates the spirit and vision driving Huldah Momanyi Hiltsley's candidacy for the House of Representatives in District 38A," LeRoy said.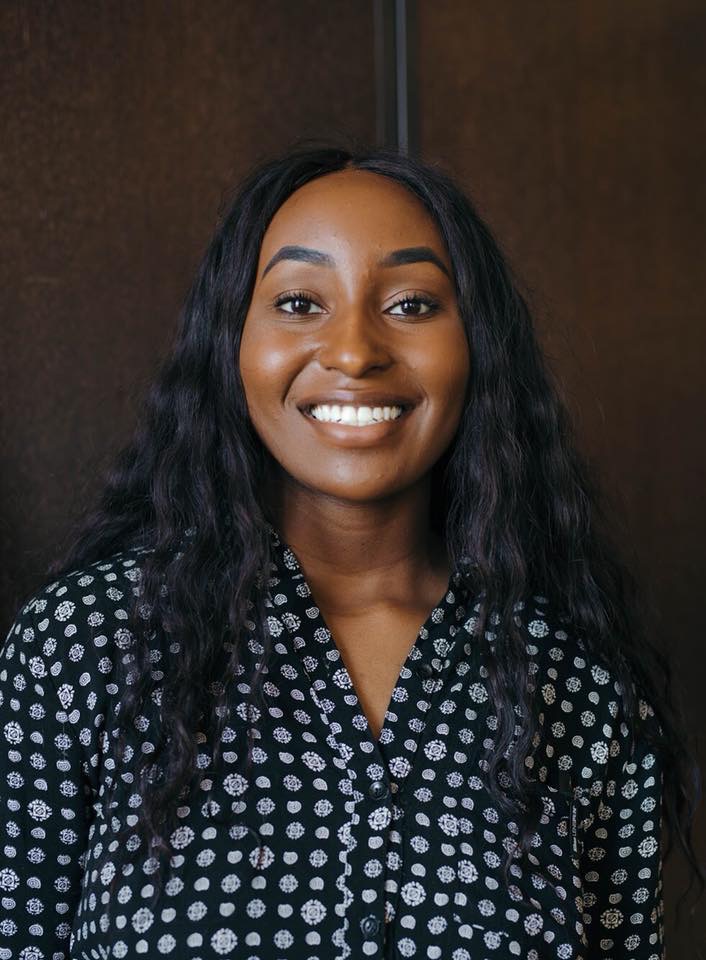 Jerusa reports on general assignments for Mshale. She is a graduate of the University of Minnesota.





(1 votes, average: 5.00 out of 5)


Loading...