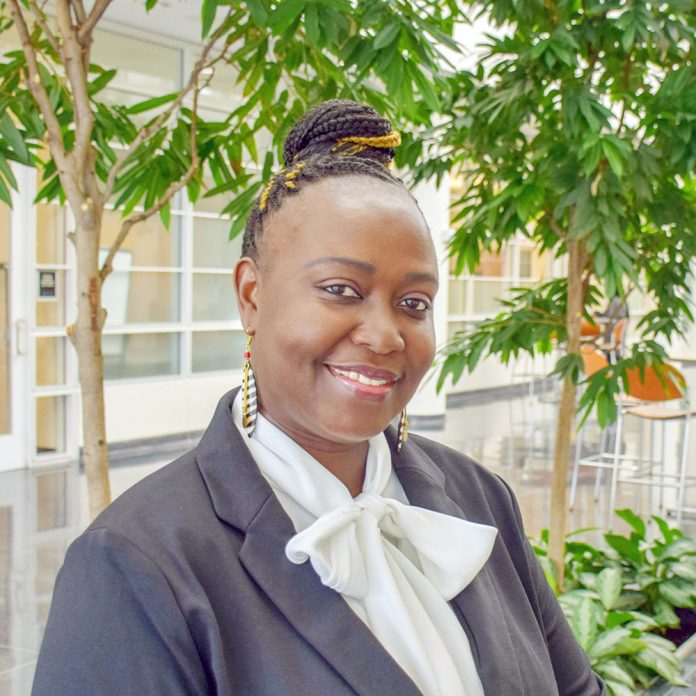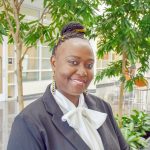 A key member of the African brain trust in Minnesota,  Lillian Otieno, has been named the state's first director of its Emerging Farmers Office, which was created last year by the Legislature to spearhead the development and implementation of programs and initiatives that support emerging farmers in the state.
Minnesota Department of Agriculture Assistant Commissioner Patrice Bailey in a report to the Legislature in 2020 described emerging farmers as "historically underserved communities including women, veterans, persons with disabilities, Native American/Alaska Native, communities of color, young and beginning farmers, LGBTQ+ farmers and more."
Bailey who has worked closely with Otieno and hired her for the position, sees her appointment as an opportunity for the state to finally address the disparities affecting emerging farmers and the threats facing the sector.
"Lillian Otieno has guided us through the initial stages of establishing an Emerging Farmers Office," he said. "And she is extremely well-positioned to lead our efforts to make it easier for new and emerging farmers to create or sustain successful agricultural businesses in Minnesota, as this office builds out its capacity."
Minnesota ranks sixth in the nation in terms of agricultural production as of 2022, according to the U.S. Department of Agriculture. The state is home to 68,500 farms that cover well over 25 million acres with 430,000 agriculture related jobs, according to figures from the state's department of agriculture.
However, the state's agricultural sector faces some headwinds due to an aging population of farm owners who remain overwhelmingly white. Emerging farmers operate less than one percent of the farms in the state due in part to the 1862 Homestead Act, and policies and institutions that gave preference to white male farmers. The landmark 1998 Pigford vs. Glickman class action lawsuit brought by Black farmers against the U. S. Department of Agriculture highlighted the systemic issues that have affected non-white farmers over the years.
As the first director of the new office, Otieno who has been with the department since 2017, will be in charge of its grant programs and will also oversee engagement and outreach efforts to emerging farmers around the state.
The Emerging Farmers Working Group (EFWG) which the Legislature created in 2020, will now be under the purview and direction of Ms. Otieno. The EFWG advises the commissioner of agriculture and the legislature on issues and programs that are affecting emerging farmers. The agriculture commissioner is required by state law to update the Legislature each January on the working group's activities and recommendations.
In a statement to Mshale, Otieno said it is her mother who nurtured her interest in agriculture.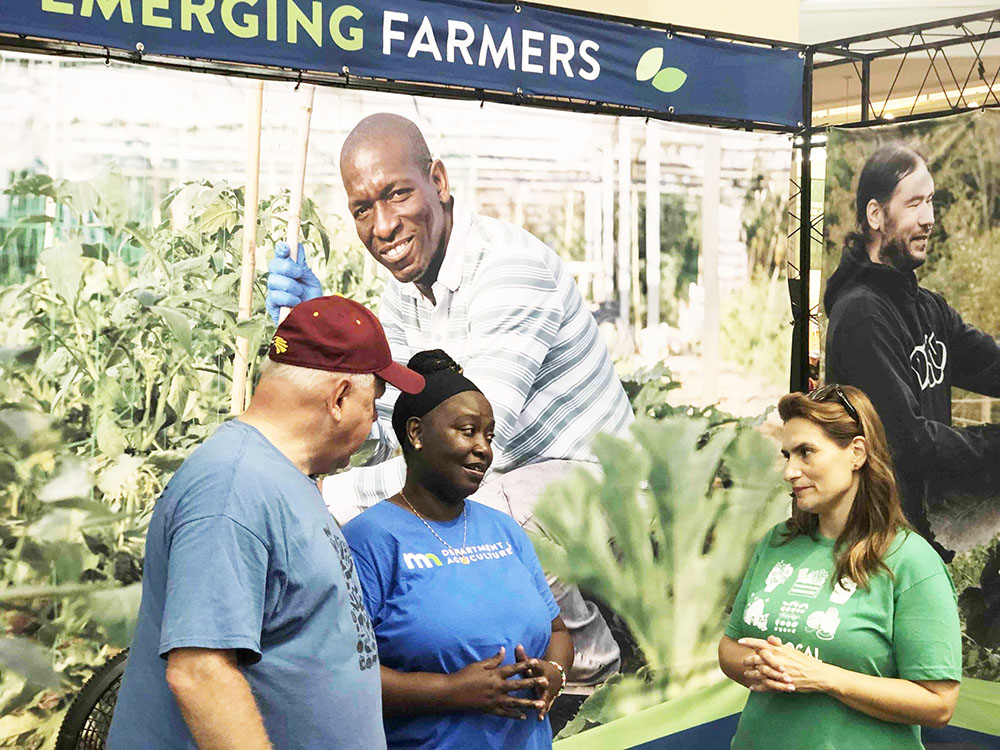 "In Kenya, where I was raised, farming is the default occupation for most people in the villages and rural areas. Naturally, growing up, our family grew crops for personal consumption and farming for commercial purposes which is the norm in most rural areas and villages."
Otieno's foray into agriculture in the U.S. started as a division manager in charge of food safety at then Minnesota-based SuperValu (former owner of Cub Foods), a wholesale and retail grocery product company that was acquired for $1.3 billion in 2018 by United Natural Foods of Rhode Island.
"This led to prior extensive background in food safety regulation both retail and manufacturing before I joined the MDA's produce safety program," Otieno said.
Her role in the past two years has been focused on addressing equity in agriculture, specifically the barriers and challenges she says "emerging farmers face in participating in Minnesota's agriculture economy."
While her mother might have influenced her interest in agriculture what remained unsaid is that the father might have been just been as influential in her interest in equity. She is the daughter of Makerere University trained economist and an elected member of the Kenyan Parliament, Mr. Dalmas Otieno, the former minister in charge of public service in the Mwai Kibaki presidency that saw unprecedented economic boom times in Kenya.
Mr. Basil Ajuo, President and CEO of Minnesota Africans United, worked with Otieno in the steering committee that was bidding for Minnesota to host the World Expo 2027. While the U.S. lost that bid to Serbia, Ajuo believes Otieno's exceptional talents should be harnessed in the state's bid to host another upcoming global event.
In a written statement to Mshale, Ajuo said "Her appointment as the Director of the Emerging Farmers Office opens up another exciting opportunity for Minnesota to shine on the global stage, this time as the host of the World Horticulture Expo 2031."
Otieno, who is a mother of two daughters, earned her bachelor's degree in international relations from the American College of Switzerland and received a master's degree in public health from Argosy University. She is a 2021 graduate of the state's Emerging Leaders Institute, described as "a cohort-based leadership development program designed to prepare future leaders in Minnesota state government."
Assistant Commissioner Bailey said Ms. Otieno will assume her new role on Nov. 8, 2023.

Born and raised in Kenya's coastal city of Mombasa, Tom is the Founder, Editor-in-Chief and Publisher of Mshale which has been reporting on the news and culture of African immigrants in the United States since 1995. He has a BA in Business from Metro State University and a Public Leadership Credential from Harvard's Kennedy School of Government. He was the original host of Talking Drum, the signature current affairs show on the African Broadcasting Network (ABN-America), which was available nationwide in the United States via the Dish Network satellite service. On the show, he interviewed Nobel laureates such as 2004 Nobel Peace prize winner, Professor Wangari Maathai, the first woman from Africa to win the peace prize and heads of states. Tom has served and chaired various boards including Global Minnesota (formerly Minnesota International Center), the sixth largest World Affairs Council in the United States. He has previously served as the first Black President of the Board of Directors at Books for Africa. He also serves on the boards of New Vision Foundation and the Minnesota Multicultural Media Consortium. He has previously served two terms on the board of the United Nations Association. An avid runner, he retired from running full marathons after turning 50 and now only focuses on training for half marathons.





(2 votes, average: 5.00 out of 5)


Loading...