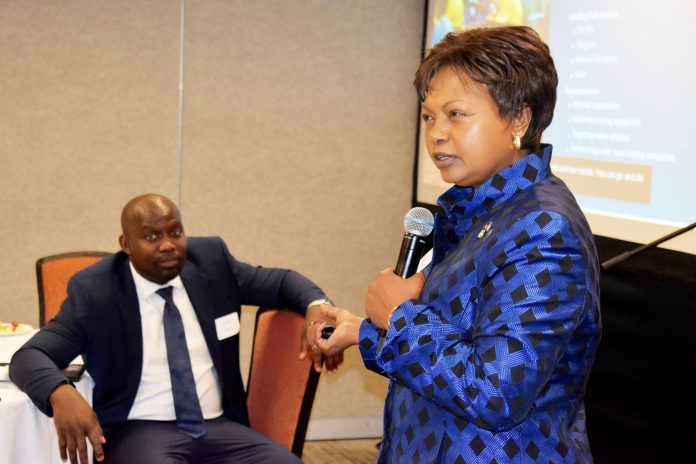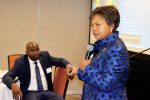 BLOOMINGTON, Minn. – Rwanda's ambassador to the United States was in Minnesota yesterday to promote her country as an ideal investment destination.
Brought to Minnesota to talk with the business and civic community through the efforts of Minnesota Africans United (MAU), a coalition of African immigrant communities in the state, the ambassador had the opportunity to talk trade and investment on many different levels.
According to the U.S. Trade Office, trading of goods between the U.S and Rwanda totaled $122 million in 2022 with the U.S. enjoying a trade surplus of $8 million. U.S. exports to the East African nation last year came to $65 million compared to Rwanda's exports to the U.S. that totaled $57 million. No services trade data between the two countries is currently available, according to the U.S. Trade Office. The trade surplus in favor of the U.S. is a recent change as Rwanda has enjoyed a surplus for the preceding years.
"Rwanda is linked to the East African community and other countries in Africa," said Ambassador Mathilde Mukantabana. "When you come to do business (in Rwanda) you will not just be doing business with us but the entire African continent."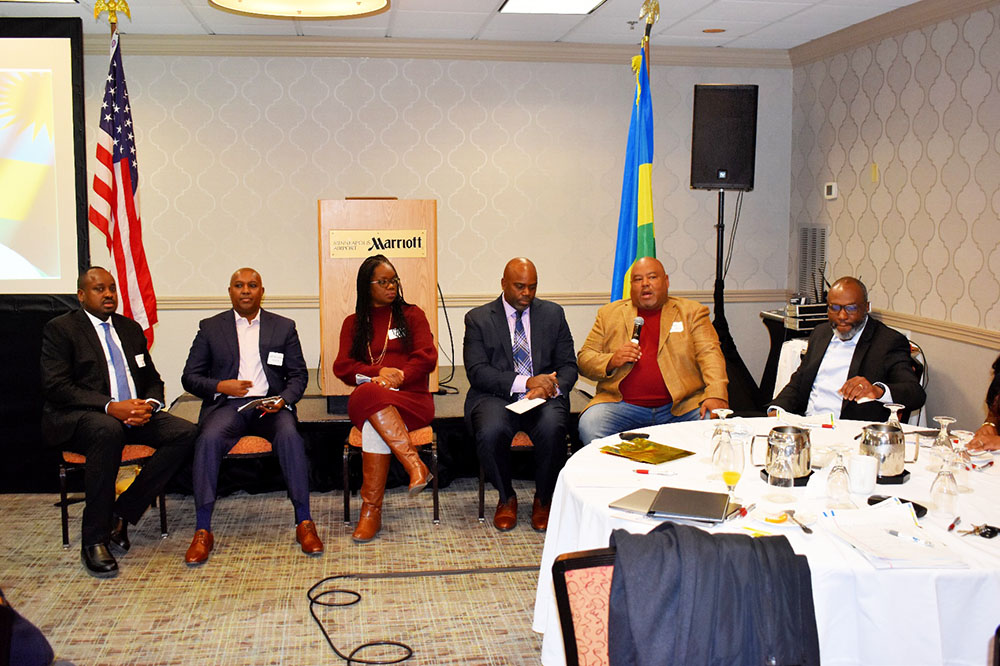 What Mukantabana would like to see is partnerships between her country and Minnesota business in areas of light manufacturing and investments that allow Rwanda to build capacity as well as manufacturing that foster value additions in sectors such as coffee which remains the country's biggest export.
"One of the areas we are looking for partnerships and where we think Minnesota can play a role is the building of an African (Health) Center so that our people in the region do not need to go to India or other countries to get treatment," said Mukantabana.
German pharmaceutical giant BioNTech setup a vaccine facility in Rwanda's capital Kigali in March capable of producing up to 100 million mRNA vaccines per year once it is scaled up. The ambassador said her country's goal is to ensure the pharmaceutical industry and the health sector in general is expanded.
The ambassador also said that lately her country has invested heavily in infrastructure that positions it as a destination for conventions and sports tourism, stressing that many international notables are already taking advantage of the opportunities presented.
"Trevor Noah was talking the other day of maybe Rwanda hosting the next Grammys since we have built the venues that can host such an event," Mukantabana said. "We have had a number of international festivals already in Rwanda so if you are in the creative industry we welcome you, as this is something that attracts tourism and also our young people are restless and this is something they want."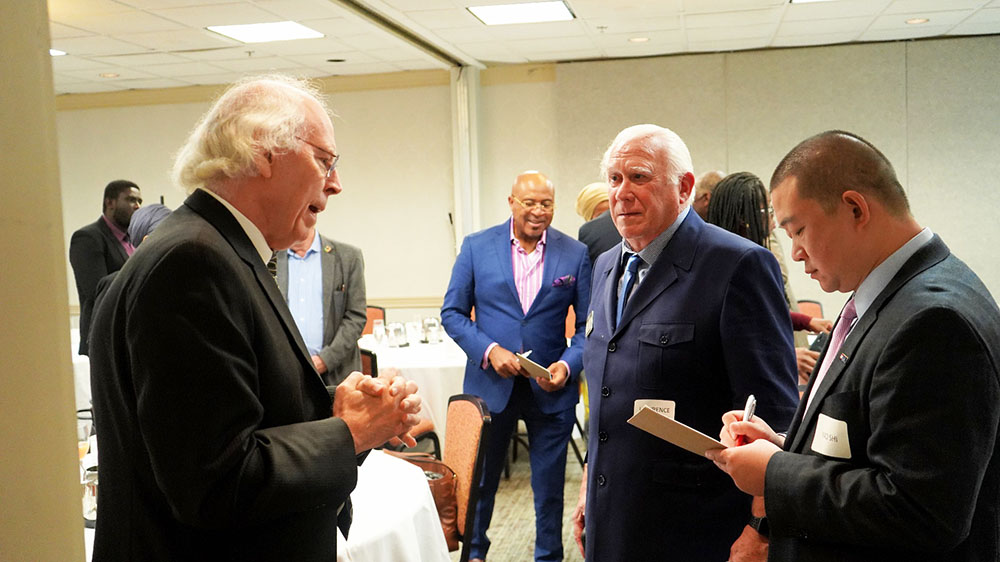 Mukantabana suggested that investors and companies in Minnesota get in touch with the embassy for any guidance they might need in setting up business in her country, or how to get started in their investment journey.
During a panel discussion following the ambassador's presentation, Twin Cities entrepreneur and 2023 National Small Business Person of the Year, Mr. Abdirahman Kahin, pointed out the ease of doing business in Rwanda.
"You can set up your business there in six hours, all online, I am already an investor there and what helps them is there is no corruption, I just love it," said Kahin.

Born and raised in Kenya's coastal city of Mombasa, Tom is the Founder, Editor-in-Chief and Publisher of Mshale which has been reporting on the news and culture of African immigrants in the United States since 1995. He has a BA in Business from Metro State University and a Public Leadership Credential from Harvard's Kennedy School of Government. He was the original host of Talking Drum, the signature current affairs show on the African Broadcasting Network (ABN-America), which was available nationwide in the United States via the Dish Network satellite service. On the show, he interviewed Nobel laureates such as 2004 Nobel Peace prize winner, Professor Wangari Maathai, the first woman from Africa to win the peace prize and heads of states. Tom has served and chaired various boards including Global Minnesota (formerly Minnesota International Center), the sixth largest World Affairs Council in the United States. He has previously served as the first Black President of the Board of Directors at Books for Africa. He also serves on the boards of New Vision Foundation and the Minnesota Multicultural Media Consortium. He has previously served two terms on the board of the United Nations Association. An avid runner, he retired from running full marathons after turning 50 and now only focuses on training for half marathons.





(1 votes, average: 5.00 out of 5)


Loading...