redykyulass

-

search results

If you're not happy with the results, please do another search There is always a stir of excitement where Redykyulass is concerned. Ever since the trio entertainers came together in 1998, they have managed to amuse audiences from East Africa, as well as overseas.
The 2006 Redykyulass show delivered as advertised in Minneapolis during their annual US tour. The material was new, and dare I say better.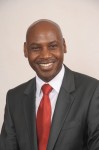 Mshale Editor's note:  Our reporter, Miriam Mongare, who penned this story is not related to Walter Mongare. Kenyan media personality, Comedian, Actor and Singer Walter...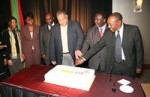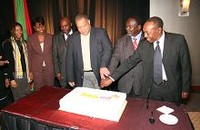 BALTIMORE, Maryland – The Postal Corporation of Kenya yesterday officially launched PostaPay, its money transfer service, for Kenyans overseas at a ceremony officiated by the Kenyan ambassador to the United States, Mr. Peter Nicholas Rateng' Oginga Ogego, at a local hotel. The service is being offered through a partnership with Afripayments LLC, a US based company that is also part owner of Nairobi based Afripayments Kenya Ltd. The Kenyan entity is a joint venture between Afripayments LLC and a group of Kenyan investors, according to Ms. Caroline Kurgat, Afripayments Manager for International Business Development when she spoke with Mshale moments after the launch.