Monthly Archives: October 2007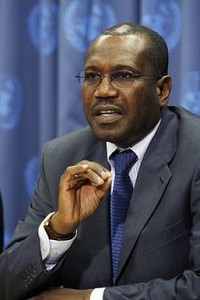 As a two-day summit on improving Africa's information technology infrastructure wrapped up today in Rwanda, the head of the United Nations telecommunications agency reminded investors that Africa is "open for business and looking for partnerships."

The Connect Africa Summit, held in the Rwandan capital, Kigali, brought together some 1,000 participants, including political leaders, executives of information and communication technology (ICT) companies and heads of development banks.
Media reports from South Africa indicate that reggae icon, Lucky Dube, who less than two months ago performed at Afrifest in Minneapolis, was gunned down in a carjacking in Johannesburg. He was 43.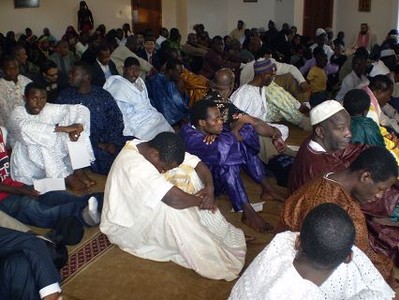 MINNEAPOLIS – Muslims in the Twin Cities joined their 1.5 billion brethren across the globe Saturday to celebrate the end of the holy month of Ramadhan with congregational prayers and gift exchanging.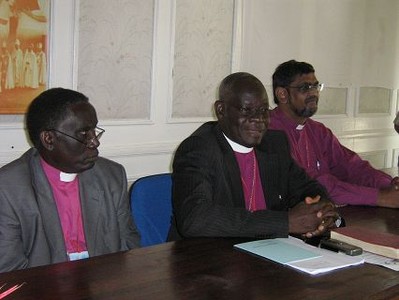 QUATRE-BORNES, Mauritius –The president of the Council of Anglican Provinces of Africa, Archbishop Peter Akinola of Nigeria, said at a convention in Mauritius that the Anglican Church in Africa had more serious problems to address than its stance on homosexuality. A Pan-African Trade and Investment Summit panel discussion on models of doing business in Africa conducted by Minnesota businesspersons concluded that contrary to negative publicity about Africa, the continent was safer, friendly investment destination that has a lot to offer.
MINNEAPOLIS – A Nigerian-born Minnesotan scholar called on Nigeria's newly elected President Alhaji Umaru Musa Yar'Adua to step down and call for fresh elections to save face and clear the mystery surrounding his nomination. Saturday October 6th was the close out day for the Pan African Trade and Investment Summit, fittingly titled African Day. A few friends and I rode on the light rail to the Mall of America where the celebration was taking place. On any given day, the Mall of America - the nations largest retail and entertainment complex - is a buzz with hundreds of people. It is the kind of place that magnifies the life and culture of America, and to integrate that with African culture and style was significantly monumental.
MINNEAPOLIS/ST.PAUL -- The day that would upset Kenyan runners began just before 8a.m on Sunday, as thousands of warmed up runners gathered behind the start line at the Hubert H. Humphrey Metrodome, anxiously awaiting the start of the 26th Twin Cities Marathon.
BLOOMINGTON, Minn. – The loud screams of people riding the Mall of America's roller coasters were almost inaudible as Africans danced and drummed at the mall's rotunda to celebrate African Day. MINNEAPOLIS - Holly Vineyard's message to her attentive audience at the Pan-African Trade and Investment Summit, held at the University of Minnesota's Hubert Humphrey Institute of Public Affairs, was clear: Do not wait for "a perfect market."
MINNEAPOLIS – An ambitious $100 million project dubbed "World Trade Center Great Lakes & Kilimanjaro International" is to be built in Northern Tanzania, an official said.