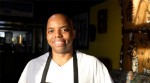 SAN DIEGO, Calif.— Joseph Bukombe spent his entire life hiding his sexual orientation from friends and family in his native Kampala. Today he is fighting an American immigration system that doesn't believe he's gay.
In March 2011, the Board of Immigration Appeals—which decides appeals based on paper reviews of cases—denied Bukombe's petition for asylum based on his sexual orientation, saying he failed to provide credible testimony attesting to the fact that he is gay. Bukombe is fighting his deportation order.
The 35-year-old chef-in-training in San Diego says he fears for his life if he's deported because Uganda is not a safe place for gays. "If I'm sent to Uganda, I fear I will be tortured, imprisoned or killed," Bukombe explained.
Such fears are grounded in personal experience and public scorn – at times violent — of homosexuality in his native country.
Earlier this month, Uganda's Ethics and Integrity Minister Simon Lotodo called for the arrests of the organizers of a gay rights conference, saying gay people should go home "and suffer their illness from there," according to news reports.
Bukombe's saga illustrates the trouble of gay immigrants from the Middle East and Africa who flee persecution back home because of their sexual orientation. Upon arrival in the United States, many fall outside the stereotypical boundaries of gay life in this country and thus struggle to prove their homosexuality in court.
"They (immigration courts) may be asking, 'Do you go to gay bars? Do you have relationships?'" said Shannon Price Minter, legal director of the National Center for Lesbian Rights. "[These are] things that gay people might do in the U.S. but not people in other countries, or they would be killed."
Tortured
Bukombe married in 2005, two years after arriving in San Diego on a six-month tourist visa. He recalls hoping the marriage would "change" him. But it didn't, and he eventually told his wife the truth, though he still could not bring himself to tell family back home, or for that matter, some of his African friends here.
"I did what most people do back home," Bukombe said. "I lived a double life."
It was only in the courtroom that he dared open up. A timid Bukombe told the judge that his relatives had tried to beat the gay out of him. In his testimony, he described how when he was 8 or 9 years old, his aunt and two neighbors tied him up and then beat him until he bled. His aunt thought she was doing him a favor.
"They were beating the homosexual demon out of me," Bukombe explained. "They squeezed my penis and testicles so hard I had to have one of my testicles removed."
They tried burning his genitals. His aunt grabbed a piece of burning wood from a cooking stove. When Bukombe wouldn't stand still, she sizzled his leg. He couldn't walk for days. His aunt told him he would die if he ever told anyone.
The young boy remained quiet; the fear that relatives would find out he was gay outweighed his fear of the beatings.
"I was afraid I would get into more trouble," he said.
Punishable by Death
Bukombe came to the attention of immigration officials in January 2010, when he was arrested in the parking lot of a San Diego fast food restaurant on a DUI. In court, he began to recount for the judge the persecution gay people, including some of his friends, experienced back home.
"They look at you like if you have a disease and nobody wants to come near you," Bukombe said of Uganda, where legislation was introduced in 2009 that would make gay sex punishable by death.
While the bill was tabled after international outrage, the climate in Uganda remains hostile. Currently, male-male relationships there are punishable with 10 years or more in prison, according to the International Lesbian, Gay, Bisexual, Trans and Intersex Association.
Worldwide, same-sex relationships are illegal in 75 countries, according to the San Francisco-based Organization for Refuge, Asylum and Migration, most of them clustered in the Middle East and Africa. In seven of those countries, being gay is punishable by death.
Despite these dangers, Bukombe's petition for asylum was denied, a fact he attributes in part to his attorney's inexperience. As a result, he's now navigating the complicated web of immigration law without the assistance of legal representation.
"It's a huge problem for LGBT people who are in the asylum process, finding attorneys who know what they're doing; who are competent," says Minter, noting that a number of his clients come seeking help after the attorney they initially hired missed a deadline or failed to show up for a court hearing.
Generally, non-citizens arrested for a crime have the right to government-appointed legal representation for criminal charges. But those facing deportation don't have that right.
For Bukombe, this has meant struggling alone against a complicated, foreign legal system. He recently submitted a request for legal representation with the Ninth Circuit Court of Appeals, cognizant of the fact that without a lawyer his chances of winning on appeal are slim at best.
"It's very difficult without an attorney. The government has all the resources to discredit you," said Grace M. Gómez, an immigration attorney with the Law Offices of Gómez & Lackey in Florida who has successfully helped LGBT clients obtain asylum. "If you are not educated, not familiar with the language and the law, it can be very difficult."
An End to the Nightmare
Bukombe still has nightmares from the 23 months he spent locked up in the Otay Mesa immigrant detention center outside San Diego. He says while there, agents regularly pressured him to sign deportation papers.
"We have your travel documents," one agent told him after he was forcefully woken up and brought into an empty room to be interrogated.
"I was begging for my life," Bukombe recalls. "I said, 'No. I can't do that. That would mean I'm signing my death warrant. I don't want to die.'"
One agent later threatened Bukombe with jail time of four to nine years for refusing to sign the papers. "Being in prison here for nine years is better than going back and dying," Bukombe replied.
He was released in December. Since then he's been working as a chef at the Flavors of East Africa near San Diego State University.
On a recent Friday, he stood outside the restaurant and spoke about his hopes for the future.
"I'm praying every day that the situation gets better back home so that people like me can be free," he said.
Until then, he adds, he will continue his fight to remain in this country, a fight that could mean the difference between life and death.
New America Media is the country's first and largest national collaboration and advocate of 2000 ethnic news organizations.





(No Ratings Yet)


Loading...