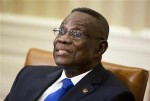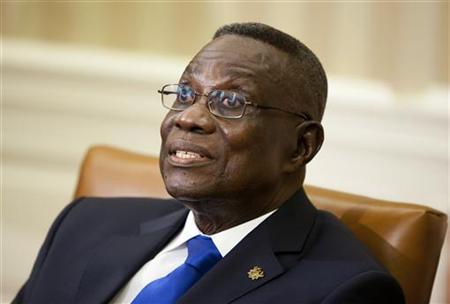 Ghana's ex-leader Jerry Rawlings has said late president John Atta Mills was suffering from cancer and could only work for a few hours per day before his death earlier this week.
In comments to the BBC's Focus on Africa programme while attending an event in Congo, Rawlings said Mills' death on Tuesday "was not unexpected" and suggested the late president may have lived longer had he focused on treatment.
He said Mills had been battling cancer for "quite a while."
The interview has drawn attention back home in Ghana, both from those who say Rawlings, who maintains wide influence in the West African nation, was disrespectful and others who argue he was simply being truthful.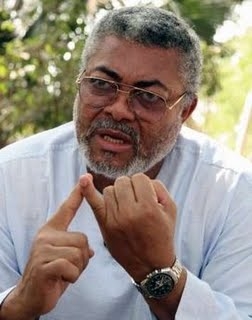 No official cause has been given for Mills' death, though there have been unconfirmed reports in local media saying he suffered from throat cancer.
"Quite frankly, I think had he been advised and done something wiser earlier on, he could probably have survived for another six, seven months, I guess," Rawlings said in the interview.
The two men have been rivals recently despite Mills previously serving as Rawlings' vice president. Asked about Mills' legacy, Rawlings said that "he's played his part."
"As my vice president, I think he was one of the finest…," Rawlings said.
He added later, referring to Mills' recent performance, "considering that the cancer affected both his eye and his ear, he couldn't sustain more than three hours per day."
Rawlings was Ghana's longest ruler who seized power in successive coups, in 1979 and 1981, before serving as the elected president from 1993-2001.
Ghana has recently been seen as a bastion of democracy in West Africa, and the transition so far has gone smoothly, with vice president John Dramani Mahama swiftly sworn in to replace Mills, as spelled out in the constitution.
Elections are set for December, and Mills had been set to seek re-election. Senior figures of the ruling National Democratic Congress were to meet on Thursday to decide a way forward, and it was unclear if Rawlings would attend.





(1 votes, average: 5.00 out of 5)


Loading...