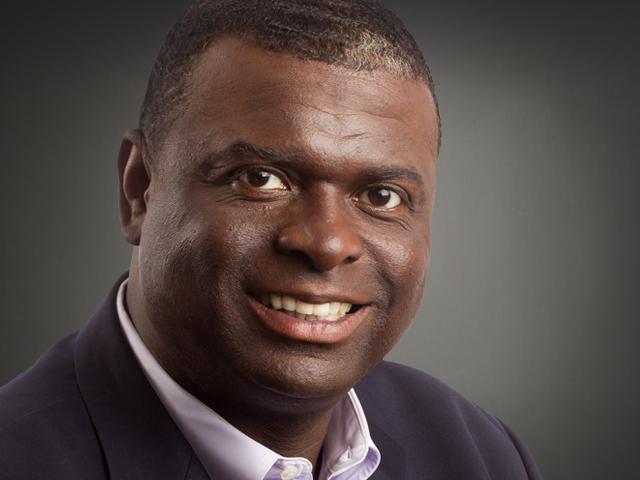 The Ghanaian Association of Minnesota (GhanAM) is preparing to celebrate Ghana's 57th Independence Day with a bold launch of a foundation with the express mission of awarding academic scholarships to deserving students who lack the financial wherewithal to further their education.
The Ghana independence celebration, which will be held at the Coon Rapids Civic Center on March 8th, will also serve as the launch event for the Academic Foundation for the Development of Responsible Citizens. The event begins at 8:00PM.
GhanAm president, Kwao Amegashie, said his community has long felt financial assistance to qualified students who lack the resources but are motivated to further their education was important as that will help such students become responsible citizens.
Reg Chapman, WCCO TV News reporter will deliver the keynote address which will focus on the youth. Amegashie said Mr. Chapman in his keynote, will address "the transition of youth into responsible citizenship by engagement in community service and mentoring programs, (and) development of leadership skills".
Ghana played a significant role in the liberation struggle across the African continent with the efforts of Kwame Nkrumah, independent Ghana's first president.
At the March 8 celebration, Tiyumba Cultural Group will provide the entertainment while Sister-C Catering Services will cater Ghanaian dishes.
March 6 is the actual Independence Day for Ghana and members of the Minnesota Ghanaian community will be volunteering at Second Harvest Heartland in Golden Valley on March 6th from 6pm -8pm. Second Harvest describes itself as the Upper Midwest's "largest hunger relief organization."
Advance tickets are $40 per person or $70 for couples. Tickets are $45 per person if purchased at the door.
Advance tickets can be purchased from the following individuals (You can also have  their numbers sent to your mobile phone instantly via Mshale's short code number by texting GHANA to 24587, number might not work on prepaid cell phones like Boost or Simple Mobile):
Kwao Amegashie – (612)386-3639
Eddie Ocansey – (612)207-6342
More details can also be found at www.ghanam.org.
Ghana Independence Day Celebration
Saturday, March 8, 2014 8:00 P.M.
Coon Rapids Civic Center
11155 Robinson Drive
Coon Rapids, MN 55433-3761

Born and raised in Kenya's coastal city of Mombasa, Tom is the Founder, Editor-in-Chief and Publisher of Mshale which has been reporting on the news and culture of African immigrants in the United States since 1995. He has a BA in Business from Metro State University and a Public Leadership Credential from Harvard's Kennedy School of Government. He was the original host of Talking Drum, the signature current affairs show on the African Broadcasting Network (ABN-America), which was available nationwide in the United States via the Dish Network satellite service. On the show, he interviewed Nobel laureates such as 2004 Nobel Peace prize winner, Professor Wangari Maathai, the first woman from Africa to win the peace prize and heads of states. Tom has served and chaired various boards including Global Minnesota (formerly Minnesota International Center), the sixth largest World Affairs Council in the United States. He has previously served as the first Black President of the Board of Directors at Books for Africa. He also serves on the boards of New Vision Foundation and the Minnesota Multicultural Media Consortium. He has previously served two terms on the board of the United Nations Association. An avid runner, he retired from running full marathons after turning 50 and now only focuses on training for half marathons.





(1 votes, average: 5.00 out of 5)


Loading...