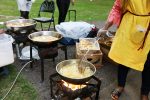 For Ghanaians in the Twin Cities metro area, a Labor Day filled with jollof rice, puff-puff, and okra soup was the ideal way to end the summer.
Dozens of immigrants from the west African country and their friends gathered on Monday for the annual Taste of Ghana event at Oak Grove Park in the suburban Minneapolis city of Brooklyn Park. The event was an opportunity for the Ghanaian community to share their food and culture with other Minnesotans.
"Taste of Ghana is a tradition for us to open our culture to the community and connect as summer comes to an end," said Isaac Owens, the president of Ghanaian Association of Minnesota (GhanAM).
GhanAM, which according to Owens was founded in the 1950s by two students at the University of Minnesota students, has evolved into a community organization hosting various events including concerts, townhall meetings, and networking events to preserve and promote Ghanaian culture across Minnesota.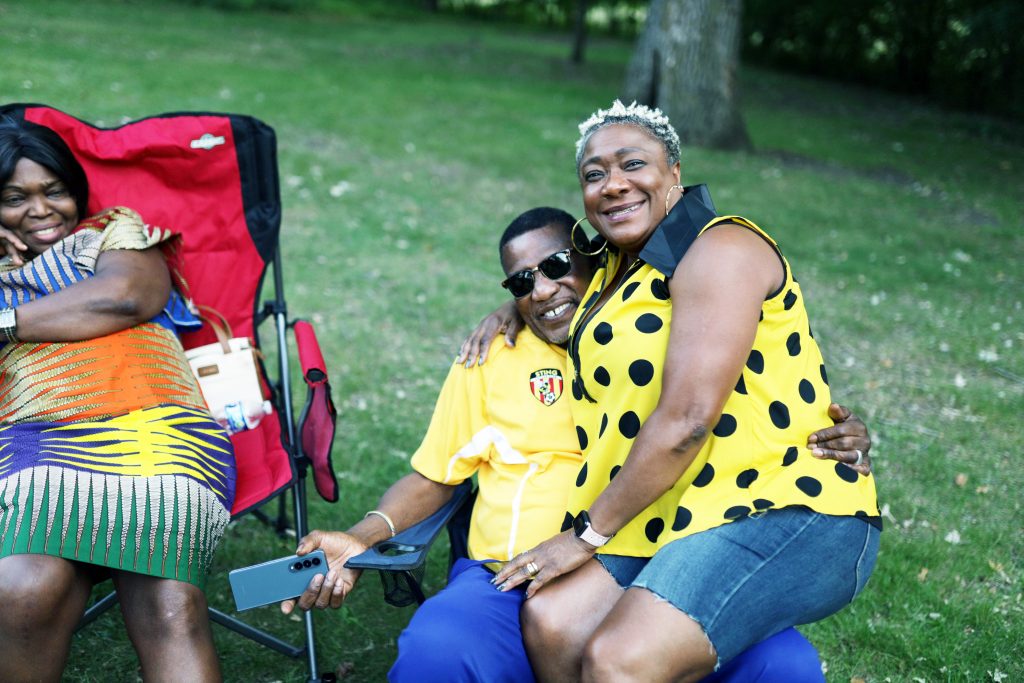 Unlike Somalis, Kenyans, Ethiopians, Nigerians, and Liberians – who are known as the Big Five of Minnesota's African immigrant community – Ghanaians do not make up a significant portion of the population of immigrants from the continent. Events such as Taste of Ghana are an important way for Ghanaians to socialize, strengthen the cultural connection, and introduce to their rich culture to other Africans and Minnesotans. Each year, Taste of Ghana features games, live music, and a selection of authentic foods.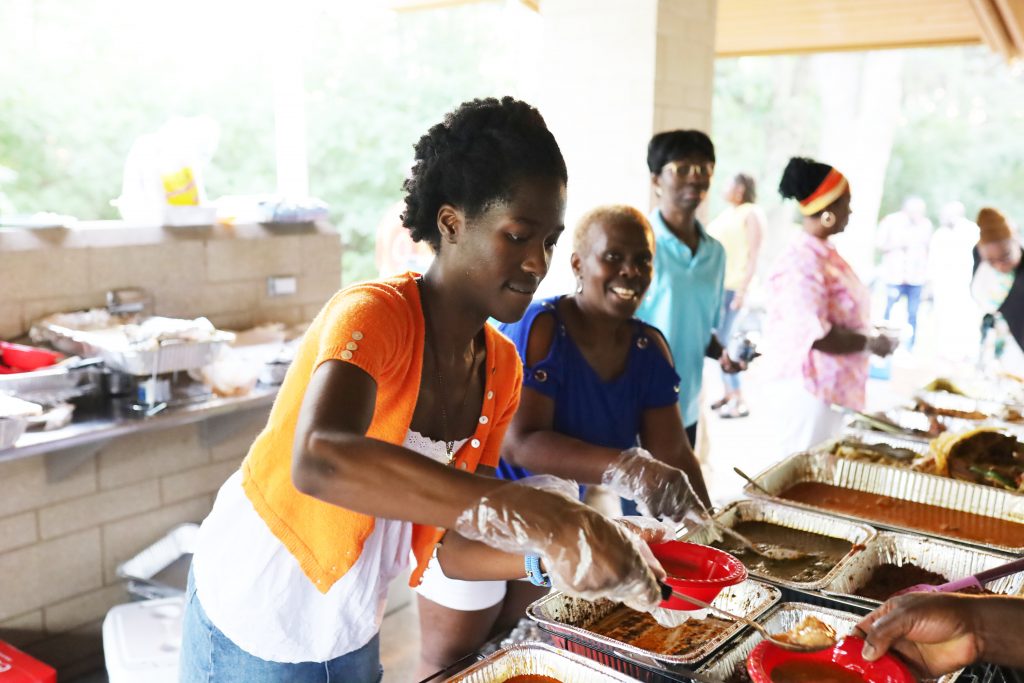 Dr. Grace Totoe, Ghanaian-born physician at Minneapolis Health Clinic in Golden Valley, said she attends Taste of Ghana every year, and brings along her children as a way to connect them with their heritage and interact with other kids of a similar cultural background. Totoe, who was recently honored for her service to the community during the peak of the coronavirus pandemic, said Taste of Ghana was an opportunity to check in on the health of members of her community.
"I try to stay in touch with my community in any capacity I can, and this is a perfect time to do that," Totoe said.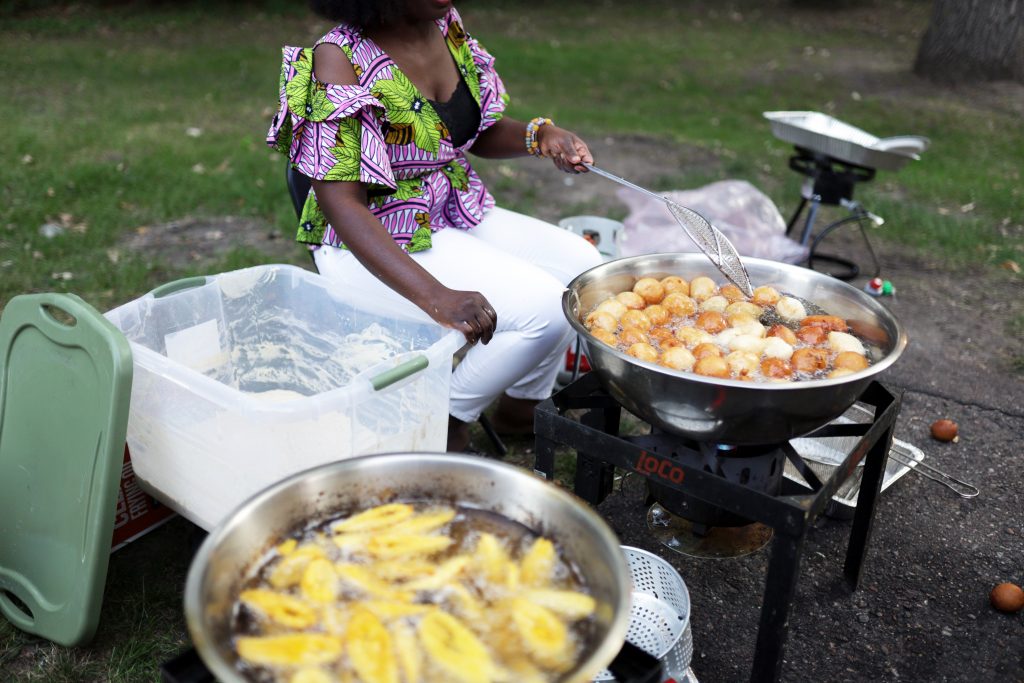 Edmund Ocansey, the former president of GhanAM and current general secretary of the Ghana Council of Minnesota, said Taste of Ghana was a great opportunity to meet new people as well as catch up with old friends. The event was also a great way for others to learn about Ghana without leaving Minnesota, he said.
"It's a unique opportunity for us to share our culture with people of all backgrounds," Ocansey said.
West African Collaborative (WAC), a Minnesota-based coalition of local leaders of communities of immigrants from the western region of the continent, sent Dr. Richard Oni. Oni, the executive director of Progressive Individual Resources, a St Paul-based social and behavioral health organization, and founder of the African Mental Health Summit, was said it was important for west Africans to transcend nuanced cultural differences to support each other.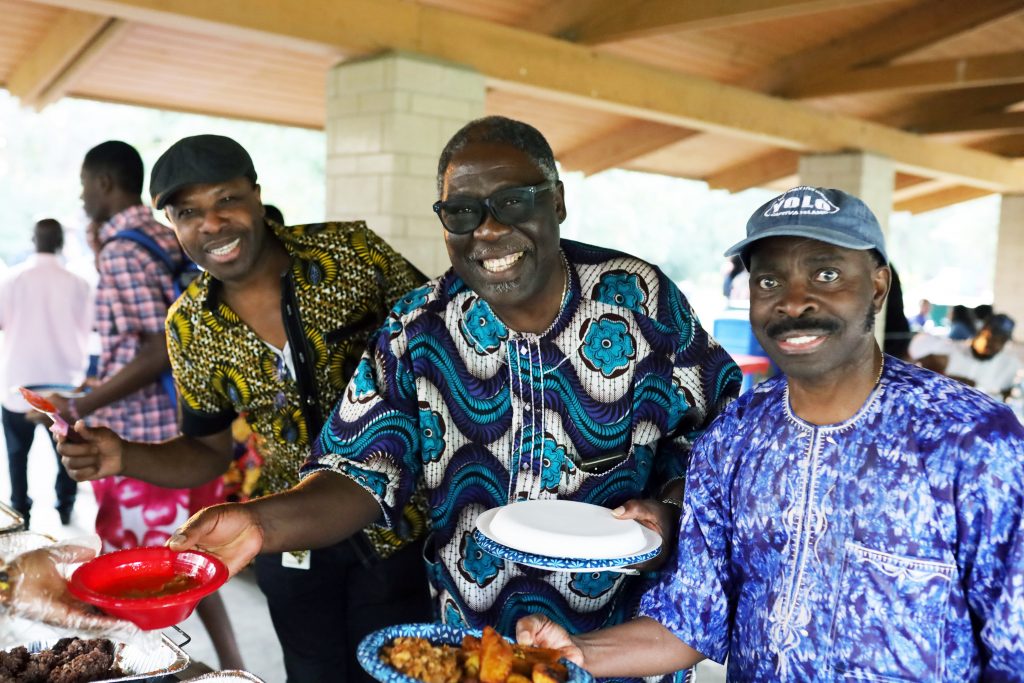 "We are here to support the picnic because we believe there is power in unity," Oni said.
Anne Wood, a United Kingdom-born Ghanaian, said that Taste of Ghana was a rare opportunity for her to connect with people of a shared background. She said going to Ghana wasn't always easy, and so each year she enjoyed connecting with old and new friends over dishes like banku and okra soup.
"I look forward to this event each year," she said. "The food, the people, and the atmosphere make it such a good way to stay connected."
Percy Botchway, who has lived in the United States since 2004, said the last time he was in Ghana was right before the pandemic in 2019. Botchway said that made him appreciate more the opportunity to meet others in the diaspora, both from Ghana and other African countries.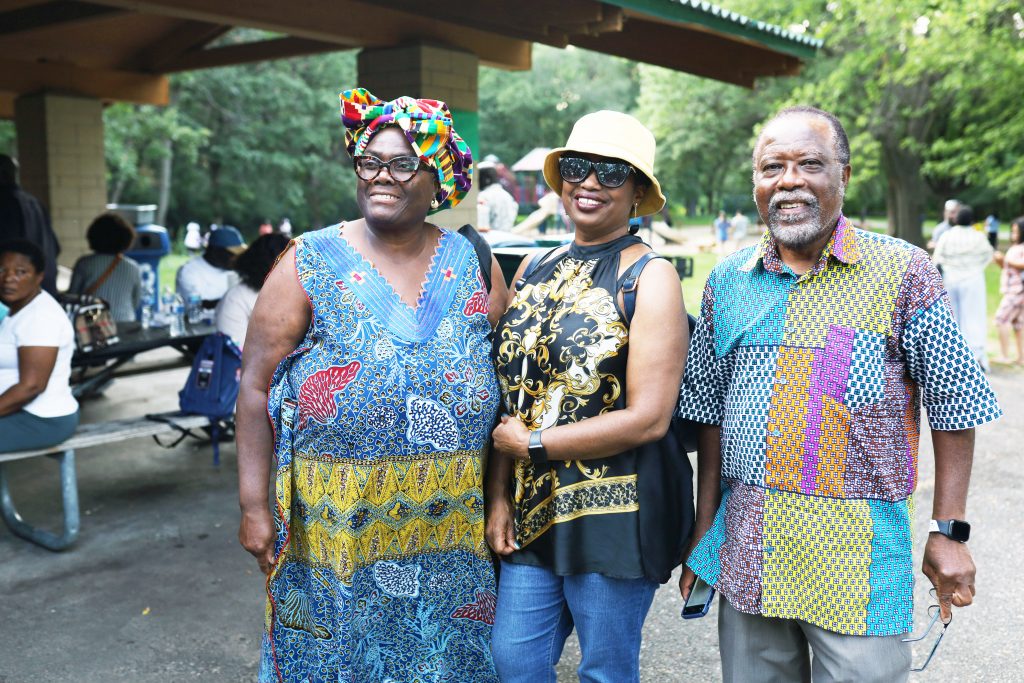 "It's such a great way to connect with old friends as well as meet new people," Botchway said.
Kofi Berkoh said that although he was born in New York and came to Minnesota as a 6-month-old when his family moved to the state, he considers himself integrated into the local Ghanaian community. He visited Ghana once when he was 10 years old. Though he wished to go more in the future, he said events like Taste of Ghana helped him to stay in touch with his roots.
"I've been in Ghana for a total of two weeks in my entire life, so I have almost no exposure," Berkoh says, "but I love that I get to indulge in the culture a little bit here."
Panashe is a general assignments reporter.





(2 votes, average: 5.00 out of 5)


Loading...