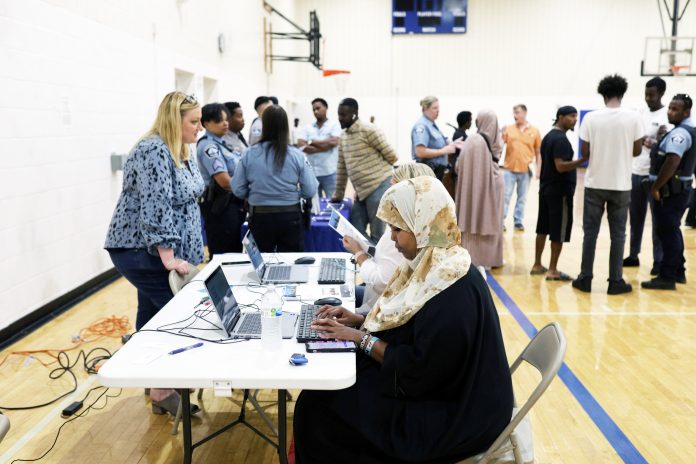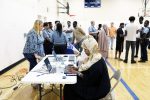 Minneapolis Police Department (MPD) held an informational event Thursday in the Cedar-Riverside neighborhood for immigrants from East Africa, as it looks to increase the diversity of its law enforcement officers.
Jamal Osman, City Councilmember for Ward 6, hosted the event at Brian Coyle Center as part of his attempt to connect Somali residents to job opportunities in law enforcement.
"It was important for me to bring this event into the community, because historically, we've never really had a diverse police force that reflects those living in our neighborhood," Osman said.
The opportunities available include non-officer positions such as community service officers (CSOs) and recruits, and officer positions such as cadets and laterals.  Also available are positions at the 911 call center, which is separate from the MPD but works closely with the department as it dispatches calls from residents.
Frank Einsman, a former high school history teacher who is pursuing a career as a 911 operator, said that the job offered a lot of benefits that accommodate his new lifestyle.
"It's a job that doesn't require me to drive, which is good for my physical condition," Einsman said. "There's so much flexibility in the opportunities here. I think there is a job for everyone."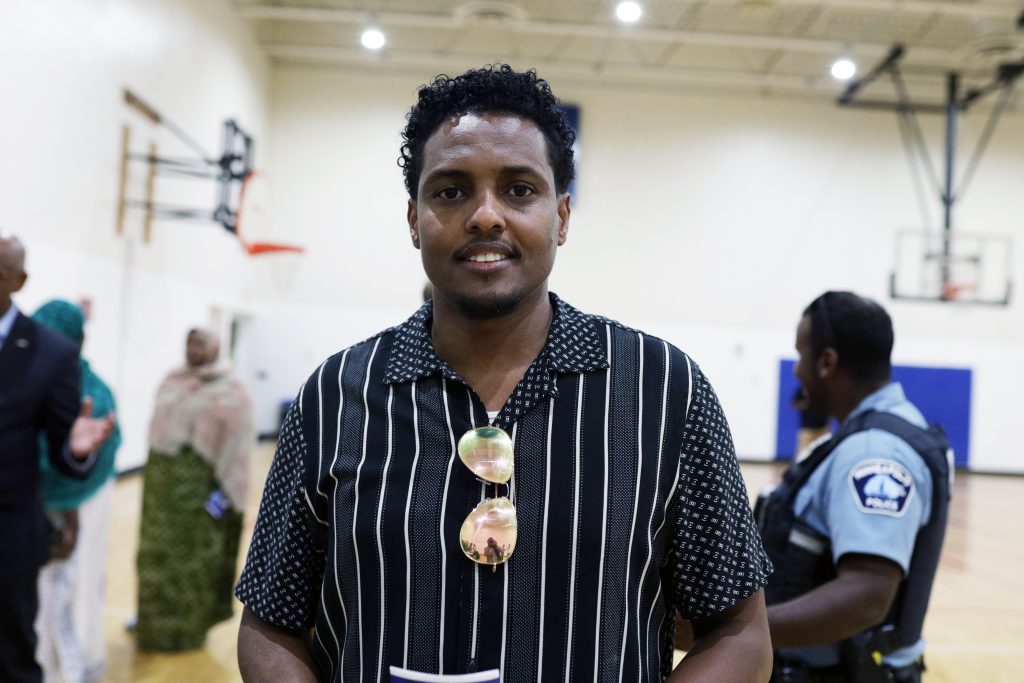 In the last decade, MPD has been continuously under scrutiny for officer malpractice in their encounters with residents of color. Officials hope that recruiting from immigrant communities, the city's public safety department can address the problem of lack of diversity and reduce the bias that often leads to conflicts between police and people of color.
An investigative report from the Minnesota Department of Human Rights published in April found that 13 out of 14 individuals killed in the hands of MPD officers since 2010 were people of color. Cops were also more likely to search vehicles during traffic stops, issue unjustified citations, and use excessive force during arrest when the person was Black, according to the report.
Following the May 2020 murder of George Floyd by officer Derek Chauvin in May of 2020, protesters in Minneapolis called for the abolition of MPD, with many claiming that the current policing system is corrupt beyond reform. In response, community activist group TakeAction Minnesota launched the Yes 4 Minneapolis campaign, a Black-led sociopolitical movement that supports reallocation of police funding toward alternative forms of public safety. As part of their plan to establish a new public safety department, Yes 4 Minneapolis proposed amending the City Charter to require MPD to meet a minimum police staffing quota.
As a result of the growing distrust and feelings of rage toward police in Minneapolis, MPD saw a precipitous decline in staffing, dropping from around 900 officers to just 550 in the past two years. Yet, what seemed like impending doom for the future of the MPD would soon prove to be an illusion. In the November 2021 elections, Minneapolis voters resoundingly rejected a proposal to replace the MPD with alternative policing methods. The department also saw a $3 million budget increase in the last two years, suggesting that citizens think conventional policing is still the most effective. The budget increase accounts for pay raises, legal insurance, and other retention efforts.
As they seek to replace the cops who have left, Minneapolis officials are looking to diversify the police force to reflect the city's changing demographics. Research has shown that diverse police departments can improve relations with the communities they serve. For example, researchers on police behavior in Chicago found that Black officers used excessive force 32% fewer times than their white counterparts, both during encounters with Black and white civilians. Black officers were also significantly less likely to conduct traffic stops and make arrests on Black civilians.
Dr. Cedric Alexander, an African American who in July was sworn in as Minneapolis' first ever commissioner of community safety, said representation is essential to inclusion. When asked how feelings of distrust might interfere with recruitment, Alexander said those challenges provided opportunities for growth.
"Any time you are able to diversify your organization, it's not always easy, but it is a chance for us to grow, learn, and minimize bias," Alexander said.
Unfortunately, many large police departments are struggling to recruit and retain diverse hires. According to the Atlantic, historically strained relationships between communities of color and the police coupled with high retirement rates for Black officers contribute to the problem.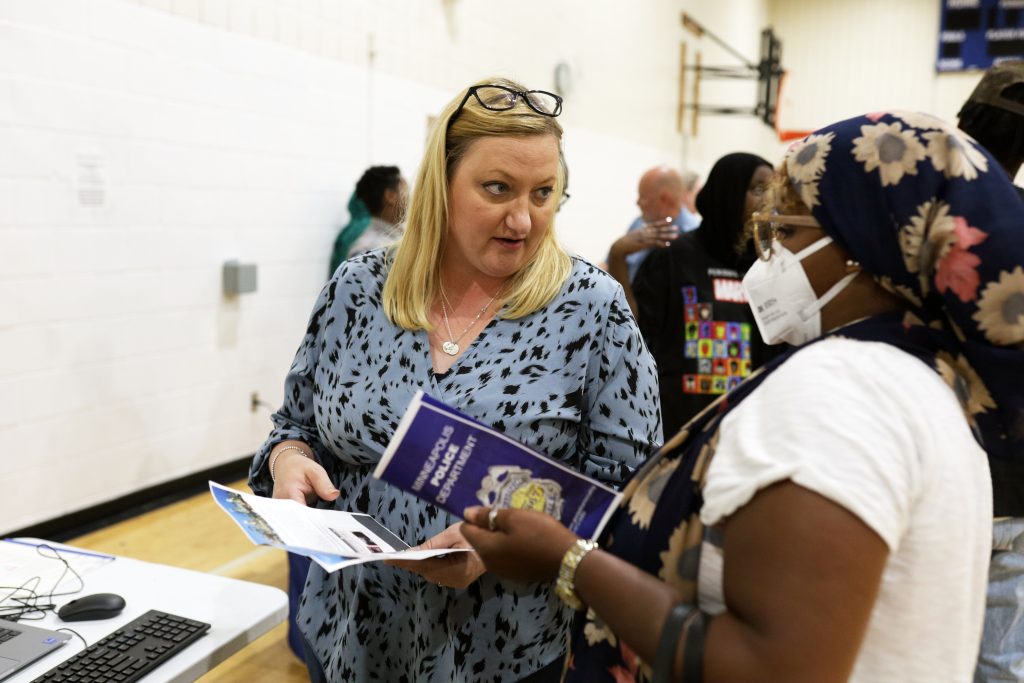 Jennifer Geiselhart, the 911 operations manager for Minneapolis, said it was important for law enforcement to be more representative of the city. Geiselhart, whose department hosted two previous recruitment events in the summer, said the turnout made her hopeful.
"We never expect this many people to be interested in these positions," she said. "We're confident their passion is what will drive change."
Sean Broom, Osman's policy aide, said there were limited employment opportunities available for people in the Somali immigrant community. Broom said that the MPD career fair was a chance for him and Osman to introduce new career pathways to the community.
"We're really trying to hone in on the East African community and present them with opportunities they may not have thought about or considered," Broom said.

Panashe is a general assignments reporter.





(No Ratings Yet)


Loading...