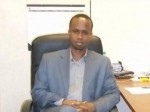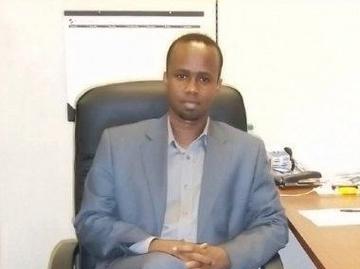 When the civil war erupted in Somalia more than two decades ago, Abdi Daud left everything he had known and loved about the country for the unknown lifestyle and culture of the United States.
Daud arrived in Minneapolis in 2001 with little knowledge of English. Immediately upon his arrival, Daud began fighting financial challenges with the minimum wage he earned as a dishwasher at LSG Sky Chefs at the Minneapolis-St. Paul International Airport.
When Daud was laid off months later, due to the September 11 terrorist attacks, he took a security job in downtown Minneapolis to make ends meet.
Whether Daud worked as a dishwasher or as a security monitor, he said he always dreamed of getting higher education and returning to his native country to play a role in nation building. Twelve years later, his dream has become reality.
Last week, the 32-year-old Daud celebrated the completion of a master's degree in health and human service administration from Saint Mary's University of Minnesota. In 2009, he earned his bachelor's degree in political science and global studies from the University of Minnesota.
Now, he's in a process of applying a Ph. D. program in educational leadership at Northcentral University.
Daud holds an assistant manager position at Minneapolis-based Kaal Home Healthcare, Inc. However, he wants to go back home to right the political, economic and social wrongs.
Returning home
To Daud, the nine-to-five routine that his job requires isn't enough. So he's on his way to Somaliland, an autonomous region of northern Somalia, which declares itself an independent African state, but struggles to gain international recognition.
"I want to run for a parliament seat" in Somaliland in 2014, he said during a recent interview at 1st Cup Café, a community social hub in Minneapolis. "And I'll eventually run for president."
More and more Minnesota Somalis have gone back to the country after the al-Qaeda-like al-Shabaab, was weakened several years ago, and new signs of hope arose. They now want to take roles in the new government and the private sectors.
There are a lot of international organizations pouring money into the country, said Ryan Allen, an immigration expert and professor of community and economic development at the University of Minnesota's Humphrey School of Public Affairs.
"Having degrees from the United States and being able to speak English as well as Somali is obviously the advantage," Allen said. "Many are seeing economic potential in going back."
Allen also noted that there is a sense of patriotism in wanting to return to help mend some of the problems in the country.
Last summer, Ahmed Samatar, an international studies professor at Macalester College in St. Paul took a sabbatical from teaching to run for president in Somalia in September.
"The moment has arrived in which I, too, would like to see if my own ideas can be planted on the soil of Somali politics, and might be therefore able to have the Somali community move beyond war, chaos, famine, and corruption," Samatar told Minnesota Public Radio.
But when the elections came on September 10, voters had picked Hassan Sheikh Mohamud for the job, and Samater lost the race.
Likewise, mathematics teacher Hamid Masheye, of Wellstone International High School in Minneapolis, and three other Somali Minnesotans returned to the country last year. They were appointed to seats in the country's executive branch.
And Daud will join them in December, even though he heads to the relatively peaceful Somaliland.
Access to Somaliland politics
Even though Daud left Somaliland two decades ago, he said that he is confident that he will live a decent life when he returns home. He also said that he's almost positive that he will be able to climb the rungs of the country's political ladder pretty quickly.
"That's because I'm more qualified as a politician than most of the people there," he said. "So many uneducated people are holding top positions in Somaliland that they really don't qualify."
There is another reason, though, that Daud would have easy access to politics there: his uncle Abdirahman Mohamed Abdullahi Cirro is the Speaker of the House of Representatives of Somaliland.
"I've good chances in playing a significant role in the politics of my country," Daud said. "That's why I don't want to be just another immigrant in Minneapolis."
For nearly a year, Daud has been serving on a committee for Waddani, a major political party based in Somaliland while he still lives in Minneapolis.
Being on a committee for this party, he said, is an important milestone and will give him credibility and recognition once he returns home.





(No Ratings Yet)


Loading...