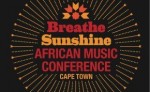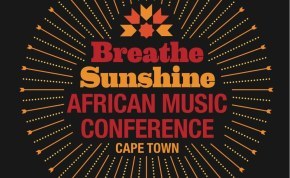 Cape Town played host to the Breathe Sunshine African Music Conference, a new venture into the development of music produced on the continent.
Held in the centre of Cape Town at City Hall, the two-day symposium sought to facilitate the transfer knowledge between artists while fostering a strong spirit of collaboration.
The primary aim of the conference was the promotion of information between members of the African music industry through workshops, panel discussions, presentations, networking and live music nights showcasing African talent.
According to conference founder Trenton Birch of Black Mango, the event attracted a diverse audience from the local community, national visitors, other African countries as well as European and American delegates working with African music in their respective territories.
Networking was actively encouraged and attendees were well-catered to.Newcomers could attend workshops that would help them navigate the early stages of entering the music industry while executives seeking to hold high level discussions could retreat to a private lounge.
Upcoming and professional artists held three to two-hour workshops per day titled Urban Music (hip-hop, kwaito, house); Technical Master Class (music production); Marketing for Artists; Event Production (planning events; AV, visuals and live performance) Contracts and Publishing; Making a Music Video.
Local and international industry leaders pioneered discussion panels pertaining to the future of the African music industry, the role played by the media and the development of digital technologies.
The steering committee included representatives from Ghana, Kenya, Mozambique and Senegal, as well as local talent like Roach Roth of African Dope, Mthokozisi Khathi aka DJ Tira of Afrotainment and Suga from Heart FM radio station.
Among the noteworthy panels, Ready D, a South African hip-hop DJ best known for the breakthrough hip-hop group Prophets of the City in the 1990s, discussed aspects of hip-hop culture. He shared the stage with some other big names in local hip-hop like Azuhl, Adam Haupt, E20, Scratch Lab, Youngsta, Uno and Shameema.
Also spearheading the hip hop Master Class workshop was Emile YX?, a rapper, breakdancer and capoeira artist from Black Noise, one of South Africa's premier hip hop groups. He gave lessons and guidelines on how to succeed in the music industry. Emile YX? founded and runs the Heal the Hood NGO who work to keep young people out of gangs and off the streets through B-Boying.
Also included in the workshops was Red Flag, a communications agency servicing the music industry. The agency offered delegates pointers on marketing and public relations.
The conference coincided with the renowned Cape Town International Jazz Festival, providing the perfect opportunity to engage and experience a week of the African entertainment industry through these two world-class events.





(1 votes, average: 5.00 out of 5)


Loading...