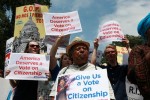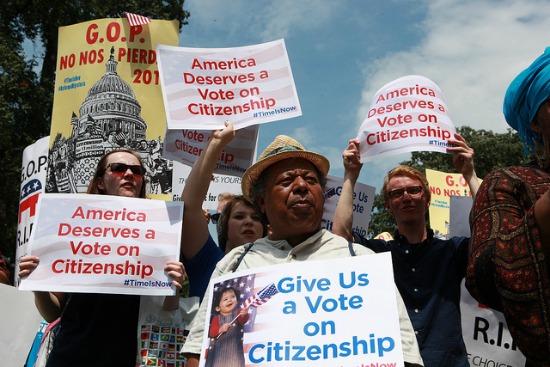 In 2003 Black Enterprise magazine named Hawthorne's Golden Krust Caribbean Bakery and Grill Inc. one of the top 100 black-owned companies in the United States. And when Hawthorne, Golden Krust's CEO, published a book late last year about his journey from new American to embodiment of the proverbial American dream, newspapers large and small published stories outlining his business struggles and triumphs.
He hasn't exactly lived in the shadows.
But the same can't be said for the other 3.5 million immigrants of African or Caribbean descent in the U.S. In many cases these immigrants are invisible, since they aren't likely to be the first people who come to mind when most Americans think about the conversation going on in Washington, D.C., about immigration reform.
"I probably wouldn't go so far as to say that the immigrant of African descent has been invisible, and certainly wouldn't say they've been excluded," says Rep. Yvette Clark, a Democrat representing New York's 9th District in Congress, an area that includes Brooklyn neighborhoods that are home to hundreds of thousands of African and Caribbean immigrants. "I would say that our interests have been somewhat marginalized."
Many immigrants from the West Indies and Africa have distinct needs that are often overlooked. At 12.5 percent, black immigrants had the highest unemployment rate of any foreign-born group in the United States in 2011, according to the Bureau of Labor Statistics. They also earn lower wages, according to the Urban Institute. None of these issues are currently part of the discussion on Capitol Hill.
Read more.





(No Ratings Yet)


Loading...