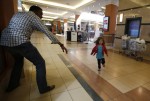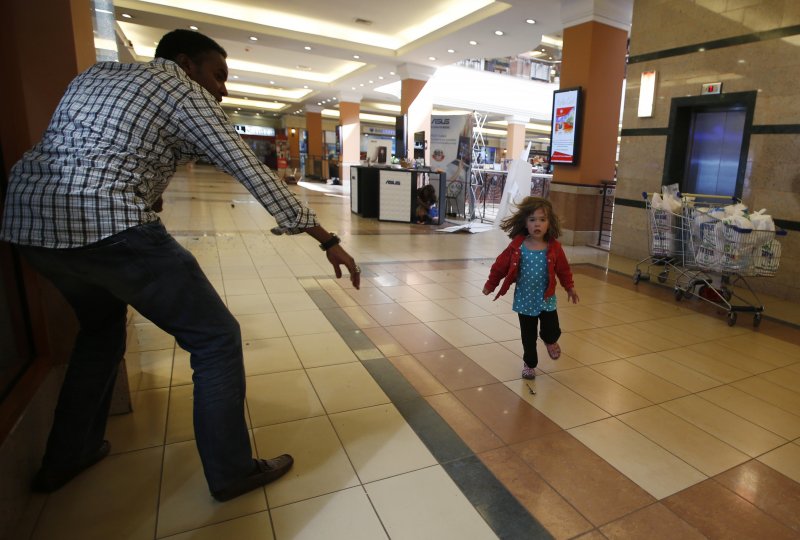 Al-Shabab's assault on Westgate Mall in Nairobi, Kenya, exemplifies the behavior of a cornered animal — it lashes out when threatened. The tragic paradox of last week's attack is that recent security gains against Al-Shabab in Somalia have caused the organization to pursue soft targets abroad.
It's hard to talk about reasons for optimism in Somalia when blood is still warm in Nairobi, but the way to eliminate Al-Shabab is to support the Somali government's efforts toward a path of stability and prosperity.
Al-Shabab's brazen attack, which left more than 60 dead, was a desperate attempt to bait the Kenyan government into an overly broad response. Any crackdown on ethnic Somalis in Kenya would fulfill Al-Shabab's propaganda about Kenyan oppression, breathing new life into the organization that desperately needs it. The horror that a small group of heavily armed men can rain down upon innocent people at a shopping mall does not mean that Al-Shabab is thriving. In fact, there is no doubt it is on the decline.
Al-Shabab controlled much of Mogadishu and several other Somali cities as recently as 2011. It administered territory and collected taxes like a government. But thanks to the efforts of the African Union Mission in Somalia and the Somali Armed Forces, Al-Shabab controls no major cities today. Its main revenue streams have been cut, and internal divisions are rife. Just two weeks ago, hundreds of young Somalis reportedly defected from the organization. It's no surprise that Al-Shabab chose to reassert itself on the world stage in a time of crisis.
The Al-Shabab propaganda machine is suffering, too. The group claims to defend Somalia from "outside aggressors," but 160 Somali Islamic scholars denounced the group's use of violence earlier this month. It also recently lost the major public-relations icon Al-Amriki — "the American," in Arabic — when its leaders killed Omar Hammami, an American-born member known for his tweets and raps about terrorism. Hammami's fate will hopefully undermine Al-Shabab's predatory tactics to recruit vulnerable youths.
Al-Shabab claimed it allowed Muslims to go free during its rampage in Nairobi. But that is a cynical ploy. As with Al-Qaida, most of Al-Shabab's victims are Muslim. The family members of Somali-Americans in Minnesota were victims of this attack as well. Al-Shabab regularly kills Muslims in Somalia and does incredible harm to Muslims across the globe, revealing that it is nothing more than a terrorist organization that has no religious legitimacy.
After hunting down the perpetrators of this attack, the best way to defeat Al-Shabab is to support Somalia's transition to statehood. Somali leaders completed a political process in 2012 that produced the first representative, permanent government in more than two decades. Somalia now has a new constitution, parliament and president. In a strong vote of confidence, former Secretary of State Hillary Clinton formally recognized the new government when President Hassan Sheikh Mohamud visited Washington in January.
President Hassan Sheikh made his second visit to the United States last week. He had participated in the New Deal for Somalia conference in Brussels, where the international community committed $2.5 billion to Somalia's recovery. His government has constructively engaged its opposition and made progress on the issue of federalism with Puntland and Jubaland.
In a speech in Washington, President Hassan Sheikh announced the hiring of 1,000 teachers and his plan to put a million children in school during his first term. Giving kids opportunities through education would be a major blow to Al-Shabab's recruiting, which thrives off desperation.
The international community can also help degrade Al-Shabab by maintaining the lifeline of remittances to Somalia. For many Somalis, the small payments they receive from family abroad are their only means of survival. At $1.3 billion each year, remittances make up one third of Somalia's GDP and are larger than all foreign aid. However, more banks are refusing to process Somali remittances because of regulatory costs or the fear of processing a transaction that may end up in the hands of Al-Shabab. This could be devastating for Somali families and a major win for Al-Shabab, which has accused the West of callousness toward the suffering of the Somali people.
Somalia rests at a critical juncture. There is the chaos of the past, exemplified by this week's terrorist attack, and the promise of a better future. More than ever, it's time to stand with the people of Somalia.
Keith Ellison is a United States Congressman representing Minnesota's 5th Congressional District in the U.S. House of Representatives. The Fifth District includes the City of Minneapolis and surrounding suburbs.





(1 votes, average: 5.00 out of 5)


Loading...