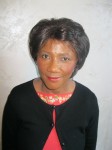 The rapidly growing Crown Medical Center with clinics in Minneapolis and Brooklyn Park has added a 20 year veteran of medicine, Dr. Rita Wallace-Reed to its roster of physicians.
Dr. Reed, originally from Ghana, is a graduate of the University of the Ghana Medical School which she followed with an internship in Surgery and Internal Medicine. She spent part of her childhood in Liberia. She completed her residency at Howard University hospital and a Masters of Public Health (MPH) at George Washington University. She further completed a residency in Occupational Medicine at the University of Minnesota and Health Partners in 2002.
Dr. Chike Onyekaba, Programs Director at the clinic said he is excited to have Wallace-Reed on board as she has a reputation for being "a compassionate and caring physician."
Dr. Wallace-Reed is also a Civil Surgeon, where she conducts US immigration medical exams for those seeking green cards and citizenship related medical requirements. She also treats opiates addiction.
She will be seeing patients at Crown Medical Center's Brooklyn Park Clinic.
Crown Medical Center, Brooklyn Park Clinic
7001 78th Avenue N
Suite 500
Brooklyn Park MN 55445
Phone: 763-566-4535
Crown Medical Center, Minneapolis Clinic
1925 1st Ave. S.
Minneapolis MN 55403
Phone: 612-871-4354





(No Ratings Yet)


Loading...