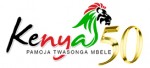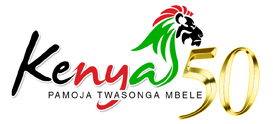 Kenya marked 50 years of independence yesterday (December 12). Jambo Africa Restaurant in Brooklyn Center is hosting a buffet of Kenyan dishes for both Saturday and Sunday (Dec. 14 and 15) to mark the occasion, according to the proprietors, Simone Acolatse and George (Jojo) Ndege.
There will be a lunch and dinner buffet on both days with lunch starting at noon to 3pm with dinner starting a minute after 3pm. Lunch will cost $10 and $15 for the dinner buffet.
The restaurant specializes in Kenyan and Liberian dishes and has won rave reviews from patrons since its grand opening  in March for their tasty fish dishes and the popular Kenyan delicacy of ugali na sukuma wiki with nyama choma. Samosas have been a hit as well according to Jojo.
A Saturday evening party will follow after the buffet at the Blue Nile located at 2027 E. Franklin Ave. Minneapolis 10:00 pm-2:00 am. Cover charge is $10.00.
Jambo Africa Restaurant
6000 Shingle Creek Parkway
Brooklyn Center, MN 55430
Telephone: 763-561-0211
Web: www.jamboafricadining.com





(No Ratings Yet)


Loading...