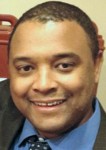 Community organizer and community development consultant, Brett Buckner, will be the featured speaker at a special dinner to mark Kenya's 51st Independence Day (Jamhuri Day) at Jambo Africa restaurant in Brooklyn Center on Friday, December 12 at 8:00pm.
He was previously director of Color The Vote, a non-partisan, multi-cultural voter outreach campaign established by OneMN.org and Minnesota BaseNetwork to mobilize the ALANA (African, Latino, Asian & Native American) communities in Minnesota to vote.
Kenyans constitute the big five of the African immigrant population in the state (Somalis, Ethiopians, Liberians, Kenyans and Nigerians) and are visible in various key economic sectors. Jambo Africa, which is organizing and hosting the dinner, is a partnership between a Kenyan and a Liberian.
George Ndege, who owns Jambo Africa along with Simone Acolatse, said the response to the dinner has been "amazing".
Dinner will be a formal buffet with dress code consisting of African attire or business suit. The evening will also feature comedy by Bwana Dawa. Tom Gitaa, Mshale Founder and Publisher, will emcee.
Reservations can be made at www.ke411.com or by calling Mr. Ndege (aka  Jojo) at 612-382-1549. Deadline to RSVP is Monday, December 8.





(No Ratings Yet)


Loading...