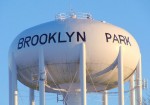 Mshale Editor's note: This is part of a series that the TC Daily Planet has published looking at the issues of subsidies, affordable housing, and segregation. You might also be interested in this piece that is part of the series about people of color and housing policy. The City of Brooklyn park is also referred informally as the "African Suburb" being where a lot of the emerging African immigrant middle class first bought homes in the 1990s. Mshale is a founding member of the Twin Cities Media Alliance which runs the TC Daily Planet.
Joy Marsh Stephens moved to Brooklyn Park in the late 1990s for the promise of a safer, better community. What she found was a mostly white area that wasn't always welcoming. Today, Brooklyn Park has growing diversity, which Stephens appreciates, but also more poverty. Stephens wishes the city would face the problems head on, rather than focusing on its current rebranding strategy.
Secretary of the Board of Isaiah, a faith-based social justice coalition of congregations, Stephens said her work is focused in Brooklyn Park, which has recently seen a lot of development, but has a "vast wealth disparity from a racial standpoint."
Stephens moved to Brooklyn Park in 1998 from South Minneapolis. "There was a myth that the suburbs were better," she said. "That the schools were better, the communities were better — all of those myths. That's why I bought into it."
But when she got out to Brooklyn Park, "It wasn't all I thought it was going to be," she said. At the time, the city was "significantly less diverse than it is today," she said.  In an email, she noted that "the city wasn't really set up to positively respond to the changing racial demographic. That hasn't really changed all that much since I've been here. Fifteen years ago, it didn't matters as much. Today it is a much bigger deal. The people on my street, by and large, were quite welcoming. Welcoming neighbors didn't equate to racially conscious schools, however."
Her eldest daughter, who had spent first grade in a school in Minneapolis, had been doing well academically. But when she moved to Brooklyn Pak, somehow she didn't qualify for gifted and talented programs, and the teachers focused on her behavior.  Over time, her daughter's confidence level decreased, to the point were Stephens pulled her out of the school that was literally across the street and sent her back to school in Minneapolis.
As the demographics changed, many people were not as comfortable. Now that Brooklyn Park has become more diverse, "to me it's a great delight," she said.
Today, Brooklyn Park has about 50 percent people of color, many of them African Americans, African immigrants and Asian Americans. Stephens said that many people have moved to the suburb from North Minneapolis for better opportunities, but the shifting demographics also has unintended consequences.
For example — one woman Stephens knows, who is an African immigrant, told Stephens that when she and her mother were looking for a place to live, were told by the real estate agent that Brooklyn Park and Brooklyn Center were the two places she should look. "She was steered away from Eden Prairie and Edina," Stephens said.
Even within Brooklyn Park, there are different experiences depending on where you live, Stephens said. The city is divided into north and south sides, with a dividing line at 85th Street. The north side has larger homes with fewer people of color and the south side has an older, more diverse and blended community.
Currently, Stephens said, the city has contracted a consulting company to rebrand Brooklyn Park, emphasizing the great things about the city.
"I'm very happy on the street that I live," she said. "It is a great community." At the same time, she doesn't think poor PR is really the city's biggest challenge.
Brooklyn Park's City Council members — who  are all white — "don't have an intentional relationship with communities of color," she said. "Their perspective is things are great — let's ignore the negatives."





(3 votes, average: 2.00 out of 5)


Loading...