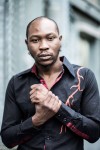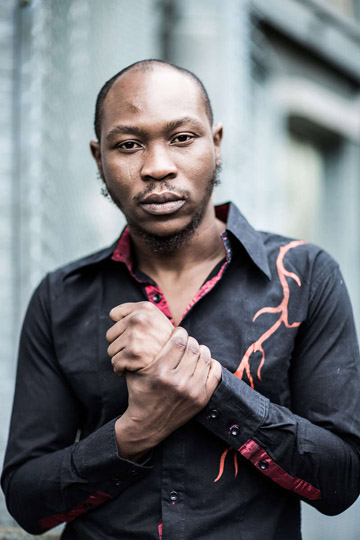 Attention Afrobeat fans: Be ready Thursday March 12 at 11am. Why? That is when Seun Kuti tickets for his outdoor Minneapolis summer concert go on sale if you are a member of either the Walker Art Center or Minnesota Public Radio. Remaining tickets after members have had theirs will go on sale for the rest of the public on Tuesday, March 17 at 11am.
The Walker Art Center yesterday announced the lineup for their annual Rock the Garden concerts and Seun Kuti is one of them. Seun Kuti, son of Afrobeat founder, Fela Kuti will perform on Sunday, June 21. He will be accompanied by his father's band Egypt 80 which he took over at the age of 14 after Fela's death.
Rock the Garden will run June 20 and 21.
The lineup for June 20 is: with thestand4rd, Lucius, Courtney Barnett, Conor Oberst, and Belle & Sebastian
On day two, June 21: Ghost of a Saber Tooth Tiger, JD McPherson, Seun Kuti and Egypt 80, Babes in Toyland, and Modest Mouse.
For tickets, visit www.walkerart.org.

Born and raised in Kenya's coastal city of Mombasa, Tom is the Founder, Editor-in-Chief and Publisher of Mshale which has been reporting on the news and culture of African immigrants in the United States since 1995. He has a BA in Business from Metro State University and a Public Leadership Credential from Harvard's Kennedy School of Government. He was the original host of Talking Drum, the signature current affairs show on the African Broadcasting Network (ABN-America), which was available nationwide in the United States via the Dish Network satellite service. On the show, he interviewed Nobel laureates such as 2004 Nobel Peace prize winner, Professor Wangari Maathai, the first woman from Africa to win the peace prize and heads of states. Tom has served and chaired various boards including Global Minnesota (formerly Minnesota International Center), the sixth largest World Affairs Council in the United States. He has previously served as the first Black President of the Board of Directors at Books for Africa. He also serves on the boards of New Vision Foundation and the Minnesota Multicultural Media Consortium. He has previously served two terms on the board of the United Nations Association. An avid runner, he retired from running full marathons after turning 50 and now only focuses on training for half marathons.





(No Ratings Yet)


Loading...