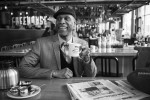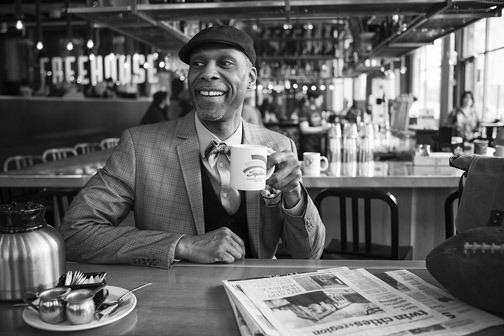 "(dan.dy) a dandy is a gentleman who places particular importance upon physical aesthetics, refined in language and enjoys leisured hobbies. His life is pursued with the importance of individuality while having a driven purpose and self awareness."
Ladies and gents, gather around and listen up, The Dandies Project is coming to a coffee table near you; in a hardback, full-color photo book filled with Twin Cities men of color who exemplify class, style and sophistication. The Dandies Project's mission is to change the common narrative of men of color in media and culture. It gives self-defined 'dandies' an opportunity to portray positive, stylish images, while hoping to inspire other men of color, and supporting a local charity with each print book.
Now in its second year and started by event producer Richard Moody of IAmMoody, "The Project began with a portfolio of photos which highlight the positive impact men of color have brought to their own community, not only doing it with a sense of purpose but a sense of style." While applications to be part of the book are open, each man featured in it is carefully selected for their community contributions and life long goals and determination. This years group of Dandies, much like last year's gives a nod to the African community, featuring African men of color.
This year's selected Dandies that will be featured in the book include Dan Michael Batista, Cesar Conde, Charles Dennis, Adetomiwa Gbadebo, Darren Hayes, Ryan Hoag, Michael Hullum, Geoff Jones, Patwin Lawrence, Brandon McCray, Larry McKenzie, McKinley Breeze Maxwell West, Francelino Henrique Zau and Babatunde Shonoiki.
The book will sell for $30 with proceeds from its sale going to Harvest Preparatory Academy of Minneapolis, whose mission is to "instruct, empower, enable and guide African American children to achieve superior academic, social and moral development." Don't miss the book launch and benefit next Tuesday the 21st at Coup d'état in Uptown. There is a $5 suggested donation to the event, which will also feature a signature cocktail. Door donations and proceeds from the signature cocktail go towards supporting Harvest Preparatory Academy. So don't miss your chance to show off your style, mingle with the 2015 Dandies and find out more about the project.
Dandies Project 2015 Book Launch
Tuesday April 21, 2015 6:00 – 10:00 pm
Coup d'état Restaurant
2923 Girard Ave S, Minneapolis
$5 suggested donation
https://www.facebook.com/events/720077788112607/
Kari, formerly of Minneapolis is now based in Nairobi. She is a writer, born and raised in Kenya, and a true global citizen. When not writing for Mshale, she is actively pursuing justice and equality for all through her writing and activism.





(1 votes, average: 5.00 out of 5)


Loading...