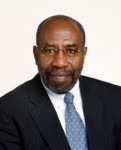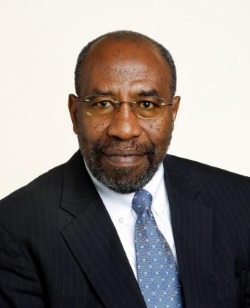 Ugandan Prime Minister, Ruhakana Rugunda, will be in Minneapolis this weekend as chief guest of the annual Twegaite International Convention that kicks off here on Thursday, May 21. He is the 10th prime minister of Uganda.
The four day convention program lists him as keynoting the gala dinner on Sunday May 24.The conference focuses on topics of interest to the Busoga region of Uganda.
Also attending the convention is the leader of the Ugandan opposition, Phillip Wafula Oguttu, according to convention organizers.
About 500 attendees from around the world are expected for the four day convention, according to Anthony Isubikalu, Organizing Committee Chair.
The Twegaite convention comes exactly 10 years since Minnesota played host to a major Ugandan convention after the successful Ugandans in North AMerica (UNAA) convention held in Minneapolis in 2005. UNAA is the largest formal association of Ugandans in the Diaspora.
Source of the Nile 5K
Isubikalu, is especially excited about the Source of the Nile 5K run which is one of the highlights of the convention "This could be first East African or even African run in the cities," he said. The 5K run is organized in benefit the Jinja Hospital Cancer Unit Uganda.
Other highlights include a boat ride Saturday evening.
The full convention and 5K run schedule can be found at TwegaiteMN.org

Born and raised in Kenya's coastal city of Mombasa, Tom is the Founder, Editor-in-Chief and Publisher of Mshale which has been reporting on the news and culture of African immigrants in the United States since 1995. He has a BA in Business from Metro State University and a Public Leadership Credential from Harvard's Kennedy School of Government. He was the original host of Talking Drum, the signature current affairs show on the African Broadcasting Network (ABN-America), which was available nationwide in the United States via the Dish Network satellite service. On the show, he interviewed Nobel laureates such as 2004 Nobel Peace prize winner, Professor Wangari Maathai, the first woman from Africa to win the peace prize and heads of states. Tom has served and chaired various boards including Global Minnesota (formerly Minnesota International Center), the sixth largest World Affairs Council in the United States. He has previously served as the first Black President of the Board of Directors at Books for Africa. He also serves on the boards of New Vision Foundation and the Minnesota Multicultural Media Consortium. He has previously served two terms on the board of the United Nations Association. An avid runner, he retired from running full marathons after turning 50 and now only focuses on training for half marathons.





(No Ratings Yet)


Loading...