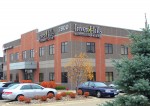 The Minnesota Department of Health has ordered the retesting of 569 nursing assistants who took their test to become federally qualified nursing assistants at Inver Hills Community College Center for Professional and Workforce Development and its satellite location at Blue Sky Online in West St. Paul between May 1, 2014, and October 16, 2015.
Nursing assistants who took the tests at these two locations during the time indicated can continue to work, but they will need to retake the tests by no later than March 31, 2016, the Minnesota Department of Health declared.
In a release to media, MDH said its order comes after investigators found evidence of anomalies in test results associated with the two sites thus raising questions about their reliability. Testing has been discontinued at both locations pending the outcome of the investigation.
MDH, Inver Hills Community College, and Minnesota State Colleges and Universities (MnSCU), of which Inver Hills Community College is a part, began an investigation after noticing suspicious patterns in test results.
"We have an obligation to ensure that these workers meet the basic requirements," said MDH Assistant Commissioner Gil Acevedo. "Since nursing assistants must be supervised and receive specialized training after hiring and prior to working with patients, there is a relatively low risk to patients. Regardless, it is important to re-establish the credentials of these nursing assistants as quickly as possible without causing an undue disruption for workers, employers, or patients."
Inver Hills Community College President Tim Wynes said that Inver Hills takes its role in preparing nursing assistants "very seriously and that "As soon as potential improprieties were noted we suspended our testing services. We now look forward to the results of the investigation and, if needed, improving our processes."
Minnesota has more than 55,000 certified nursing assistants in the state, many of them African immigrants.  Their duties generally include taking vital signs, making beds, and helping patients with dressing, bathing, and other basic functions. Some may also administer medications with proper training and under the supervision of a nurse.
To help employers verify the qualifications of potential nursing assistants prior to hiring them, the state and the federal Centers for Medicare and Medicaid Services (CMS) maintain a registry of certified nursing assistants. To be added to the registry, prospective workers must pass a written test and a skills test required by the state and CMS.
MDH said it is not clear which individuals that took the test at the two sites are impacted by the alleged improprieties and is thus taking the extraordinary step of requiring retesting of all those that took the test between May 2014 to October 2015.
MDH will be contacting employers and the affected individuals on next steps.
If you are a CNA and took the test at Inver Hills Community College between May 1 2014 and October 16, 2015:
MDH wants you to:
• Notify your employer;
• Contact MDH by emailing Health.nurseaidetesting@state.mn.us or by calling 651-201-4131; and
• Start preparing to retake the test and watch the MDH website for updates.

Born and raised in Kenya's coastal city of Mombasa, Tom is the Founder, Editor-in-Chief and Publisher of Mshale which has been reporting on the news and culture of African immigrants in the United States since 1995. He has a BA in Business from Metro State University and a Public Leadership Credential from Harvard's Kennedy School of Government. He was the original host of Talking Drum, the signature current affairs show on the African Broadcasting Network (ABN-America), which was available nationwide in the United States via the Dish Network satellite service. On the show, he interviewed Nobel laureates such as 2004 Nobel Peace prize winner, Professor Wangari Maathai, the first woman from Africa to win the peace prize and heads of states. Tom has served and chaired various boards including Global Minnesota (formerly Minnesota International Center), the sixth largest World Affairs Council in the United States. He has previously served as the first Black President of the Board of Directors at Books for Africa. He also serves on the boards of New Vision Foundation and the Minnesota Multicultural Media Consortium. He has previously served two terms on the board of the United Nations Association. An avid runner, he retired from running full marathons after turning 50 and now only focuses on training for half marathons.





(2 votes, average: 5.00 out of 5)


Loading...