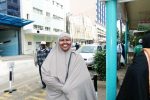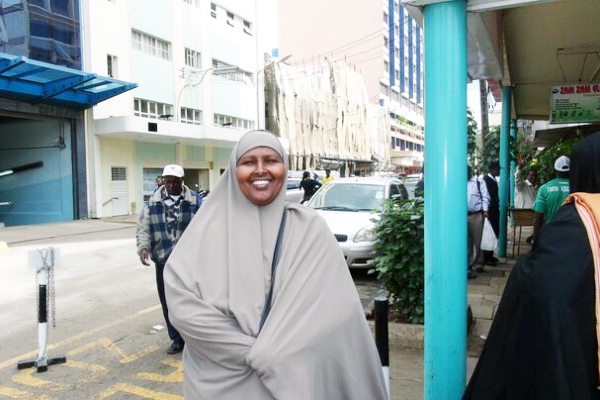 This year's Mother's Day came with the shocking death of a Minnesota mother, exploding social media and other local news outlets.
Many in Minnesota and around the world woke up to the sad news that Mama Abia Ali, 54, died from cancer.
"… our sister, known to many as Mother Abiya, who was well known in the AbuBakr Siddique Community in Minneapolis has lost her fight with cancer and retuned to her Lord. She died today in Mogadishu, Somalia," declared the Minnesota Janazah Announcement Saturday at 10:03 p.m., a group that notifies its 16,865 members deaths and burial information.
Ali known to many as "mama or sister Abia" was diagnosed with cancer in 2014, leaving the Somali community in shock while she refused to succumb to her illness.
"I accept death," said Roble Jama, security personnel at Karmel Square Mall. "I lost someone that the community needed. She inspired me."
While her legacy in Minnesota begun in 1995, Ali became the first Minneapolis' Somali woman and the first Muslim woman to win an annual Minneapolis Police volunteerism award, In 2008. Ali was awarded Teresa S. Ruhland Youth Award, an honor that recognizes adults who reach out to young people to build a better future for all city residents. It's no surprise to many of all Ali's accomplishments and tireless contribution to her community.
Ali's life was built on volunteerism that sought no recognition and fame. She dedicated her life to help the needy here in the U.S. and Somalia. She was the pioneer of fundraiser events, mentor to many youth, an avid helper to orphaned children, a committed member of mosques and a pillar of Karmel Square Somali Mall in Minneapolis, to point a few.
Somalia remained home.
Ali performed Umrah, a timeless pilgrimage to Mecca, Saudi Arabia before returning to Mogadishu, Somalia where she later died. According to many reports, Ali's burial was attended by more than thousands of mourners.
Ali always said, "I am happy we are Somali," beaming with a smile.
Ali's legacy lives on in the countless lives she touched in her community. Members of the Karmel Mall proposed the naming of Ali's corner in Karmel after the lost mother.
"We will call it Abia's Corner," Jama said.
Ali is survived by her three children and husband, Adan. The Somali community and mosques will hold an event after May 15, 2016, to commemorate the legend's many years of service in her community.
The community has setup a GoFundMe fundraising page to assist with hospital and funeral expenses at  https://www.gofundme.com/mamaabia
This story will be updated as facts warrant.
Faiza Abbas Mahamud is Associate Editor at Mshale having started as a Staff Reporter. She has a BA in Journalism and Women's Studies from Augsburg College. She is author of the documentary "Somali Women's Education". She is based in Minneapolis.





(No Ratings Yet)


Loading...